Hangin' 'round the mistletoe may have been a fine pastime in holiday seasons of yore, but these days, a dark bar with dark corners or a trendy nightspot makes a much more exciting locale for a stolen kiss. Celebrities have been spotted canoodling at hot hotel establishments all over the country, so those looking for a hip, modern locale to engage in a little good old-fashioned necking, take note.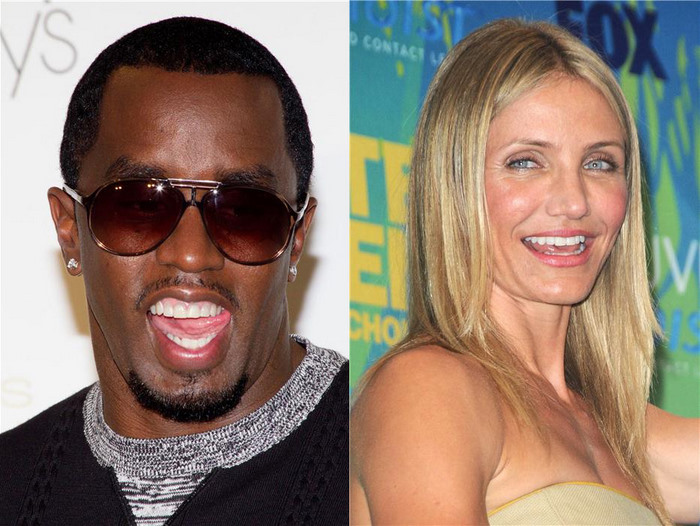 PH-D at the Dream Downtown, New York City
Cameron Diaz and Diddy were spotted making out this December at Dream Downtown's rooftop lounge PH-D. It's not the first time these two have been spotted locking lips, but it's the first time they've been spotted here. The amazing city views and rockin' sound system must have helped set the mood.
Ashley Greene and Gerard Butler were seen getting a little handsy with each other this summer at The Boom Boom Room, one of New York City's hottest nightspots. The celeb-studded venue has undoubtedly seen more than its fair share of VIP hookups, but the whole point of hanging out at somewhere exclusive is that the hoi polloi don't always get to know what goes down.
Perched on a hill overlooking Sunset Boulevard, the Chateau has been a bastion of Old Hollywood since it opened in 1929. Greta Garbo once lived at the hotel, F. Scott Fitzgerald had a heart attack here, Led Zeppelin rode motorcycles through the lobby, and John Belushi overdosed in a bungalow. Today, the outdoor patio of the hotel's restaurant is one of the hottest see-and-be-seen locales in L.A., and more than a few celebs have been spotted getting cozy here. Namely: Eva Longoria and Eduardo Cruz (who made out over lunch); Brody Jenner and Avril Lavine (the couple acted very couple-y more than one occasion); Kate Bosworth and Michael Polish (who kissed on one of the lobby couches after dinner); and John Krasinski and Emily Blunt (who left hand-in-hand).
Emma Roberts and Chord Overstreet (of Glee) were spotted cuddling and kissing at Nicky and Paris Hilton's table this August, and left together around 1:30 a.m.
The Rose Bar has been sizzling hot for a good few years now, regularly attracting celebrities and beautiful people. And when you mix celebrities and alcohol, they tend to react the same way many of the rest of us do, and engage in ill-advised public displays of affection. Back in 2007 Owen Wilson and Jessica Simpson were spotted getting cozy here, and in 2008 Ashley Olson was seen making out with Lance Armstrong.
Jennifer Aniston and ex-husband Brad Pitt were rumored to have met here in June 2009 (back when it was the more exclusive Private Roof Club) for an intimate 1 a.m. rendezvous. A spokesperson for the hotel denied it — but then again, staff at the hotel are forced to sign confidentiality agreements.
Kevin Jonas and wife Danielle were spotted getting kissy here at a private party (which his brothers also attended) after the premier of Camp Rock 2.
All products are independently selected by our writers and editors. If you buy something through our links, Oyster may earn an affiliate commission.