Holidaying in a foreign country can be thrilling, adventurous, intimidating, reinvigorating, and exhausting; a roller coaster of emotions where you're likely to experience some of life's most definitive highs and lows. The experiences you have are ultimately down to you, and if good decision making skills are on your side, you're likely to be left with some great tales of memorable moments. Sometimes the most difficult thing is deciding how to spend your often limited time in a valued way, especially on a mundane weeknight. Nowadays a lot of people opt out of doing the classic tourist activities in search of a more meaningful social experience, where they can immerse themselves in the culture of a county and make connections with the people. Unfortunately, the reality is, not everyone's on a holiday, and it's unlikely that you're going to submerge yourself into the local culture by taking a pew at the neighbourhoods backpacker bar. So how do you put your finger on the pulse when you don't even know where to find the pulse? In the words of Jack Johnson; "Where'd all the good people go?" We did some digging and we think we've found them. Here's our top picks of where to join Sydney-siders for weeknight friendly frolics
Circus Performance Classes at Sydney Acrobatics School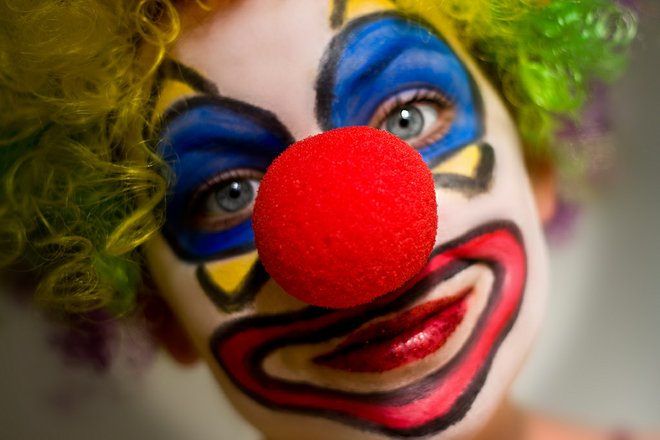 When you're on a holuday the exercise regime usually falls to the wayside. The "I'm on holiday" justification can go a long way in terms of what you choose to eat and drink, and do with your time. If you're feeling a little guilty for that second crosaint at the hotels breakfast buffet, then try shapping up in an alternative way. It certainly doesn't feel like exercise.
Open to students of all ages, the Sydney Acrobatics School will have you in stitches (hopefully the laughing kind). Offered a range of circus skills classes, student can learn to ride a unicycle, walk on stilts, defy death by twirling fire, swing from a trapeze, or master the art of making people smile with clowning classes. Founded in 2002, and run by a collection of dancers, yoga instructors, gymnasts, and circus performers, the company provides high energy, fun classes in a range of locations across Sydney — including Surry Hills, Bondi, Homebush, Queens Park, and Centennial Park.
Where to Stay: BLUEHotel
The unique Blue Sydney was originally a 1,310-foot long wharf built in 1911 on Woolloomooloo Bay. The architecture and decor of this luxury boutique hotel retain this history, mixing bits of the industrial warehouse look with a chic, modern design. The 100 rooms and lofts have posh, nautical style, as well as iPod docks, flat-screen TVs, and Wi-Fi (for a fee) — but show some minor wear and tear. It's part of the Taj hotel chain, and is certainly one of the most luxurious hotels in Sydney — located in a popular dining destination, near high-end restaurants and bars. The hotel's own on-site hot spot, WaterBar, is an impressive cathedral-meets-warehouse lounge with an extensive food and cocktail menu, stylish seating, stunning high ceilings and an overall ultra-cool ambiance. But it's a bit removed from more popular areas, such as the Central Business District.
Life Drawing at the Arthouse Hotel
Get your pencil and art pad and head down to the Attic and Gallery Bar at Sydney's Arthouse Hotel on a Monday evening for a cheap night out. A small entry fee is charged at the door, and there's no booking required. You just show up, grab a beverage from the characterfilled bar, and start sketching. For a decade, the Arthouse Hotel Sydney has played host to life drawing classes. The building, which was originally built in the 1830s, has a long history or artistic expression, from its formative years as The School of Arts. This Sydney watering hole is frequented by a mixture of creative creatures and city suits all looking for a place to add a splash of colour to an otherwise mundane Monday. If you're a little prudish and naked models are not your cup of tea, try the food at the on-site Graffiti Restaurant instead — it's award-winning and pretty delicious.
Where to Stay: Park 8 Hotel
Park 8 offers hip, apartment-style rooms in Sydney's Central Business District. The 36 rooms have 60s-inspired, minimalist decor, as well as kitchenettes with mini-fridges and electric kettles. The rooms are large, and go up in price from standard to the deluxe to the loft room, a two-level space with lots of light. Bathrooms are bright and sleek with vessel sinks, and some have free-standing tubs. The location of the hotel is fantastic for seeing Sydney, and the price is usually fair.
The Rocks Nightly Ghost Tour
If you're not afraid of the dark — or ghosts — then the Rocks nightly ghost tour might be right up your alley. Run every weeknight, this tour is on the more expensive side for some, but does come highly recommended. It lasts for two hours, come rain or shine, and takes thrill seekers on a journey through the haunted cobblestone lanes of The Rocks in Sydney. According to Brian and Colleen Harrison, the tour founders and operators, some customers who embark on these tours have reported sightings and unexplainable phenomena. The pair begun a journey of creating these tours two decades ago based on stories passed down through their families generations. The Rocks is an area of Sydney with a dark history of suicide, murder, and hangings dating back to the 1800s. According to the Harrisons, shadows of the deceased are still present and lingering among us.
Where to Stay: Bed and Breakfast Sydney Harbour
Located in a restored mansion in The Rocks, the Sydney Harbour Bed & Breakfast offers a cozy place to stay in one of the city's most celebrated historic areas. The nine rooms here vary in size, with the largest big enough for a small family, and all have air-conditioning and crisp, modern decor. Amenities are limited to free Wi-Fi, a pretty courtyard, and an included hot and cold breakfast. For something with a bit more space and pizazz, Simpsons of Potts Point Hotel has larger, more elegant rooms and common areas, though its location isn't quite as tourist-friendly.
Open Mic Comedy Night at The Record Crate in Glebe
Are you having a laugh? No? Well then, head down to The Record Crate on a Wednesday night in Glebe for Mug and Kettle Comedy, a night of free entertainment that's sure to put a smile on your dial. Whether you're an aspiring comedian or a closet joker stepping onto the stage for the first time, it's all a bit of fun. Each set lasts about five minutes, and the high-spirited crowd's enthusiasm and laughter is infectious. Performers should arrive an hour before the show to sign up for a spot, but for guests there's no booking required. You simply show up on the night and bring your sense of humor. Cheap meals deals are also available at the bar if you're feeling peckish.
Where to Stay: The Grace Hotel Sydney
The historic, luxurious Grace Hotel is known for its beautiful Art Deco style, especially in the hotel's lobby. The rooms, however, lack similar charm. While spacious and comfortable, the rooms are decorated in a plain, classic style, with dark wood furniture, white linens, and beige walls. The bathrooms, on the other hand, are sleek and modern with lots of marble and glass rainfall showers. Some guests who have stayed in interior-facing rooms complain of a lack of light — but these interior rooms also tend to be the quietest of the bunch, so it's a tradeoff. Most guests stay here for the location — the hotel is right in the middle of Sydney's Central Business District, within walking distance of many attractions. The convenient location and abundant meeting space make it a popular pick with business travelers. But for a luxury hotel, the amenities could be more extensive: There is a rooftop complex with small indoor pool, spa, and fitness center, but there is no quality restaurant on the property — just a cafe, a bar, and a brasserie that serves a breakfast and lunch buffet.