Back in November, we forecasted how Trump's policies might impact inbound and outbound travel from the U.S., among other things. A few months later, we are already seeing some of those predictions play out.
According to a recent survey of 166 travel agents from the MAST Travel Network, eight percent said they have clients who have canceled trips to Mexico. Of the agents who reported clients that had canceled trips to Mexico, 20 percent said they have rebooked another destination, and 80 percent said their clients postponed traveling all together, Travel Weekly reports. MAST also said that 52 percent of agents have had customers say they don't want to go to Mexico, while 49 percent said clients have expressed concern about traveling internationally in general.
"We are writing to senators and representatives who are in charge of travel and tourism caucuses and congressional committees to help them understand the importance of creating a healthy environment within the U.S. that promotes travel and reduces the obstacles to travel," John Werner, the president and COO of MAST, told us. "We are also gathering customer testimonials upon returning from a trip to Mexico to promote that a vacation in Mexico is just as fun and enjoyable as it always has been."
Mexico has always been an appealing travel destination for Americans for a laundry list of reasons, including its proximity to the U.S., its abundance of worry-free all-inclusive resorts, and its mix of beach and culture, to name a few. So while a visit south of the border is always a good idea, here are six reasons it's especially ideal these days.
1. The peso is weak against the dollar.
"The value of the peso to the dollar means your money stretches further," says Werner. While no one can predict how the exchange rate will fluctuate in the future, the current strength of the U.S. dollar against the peso makes it an ideal time for U.S. tourists to visit. Travelers can take advantage of local goods sold in restaurants, bars, and shops plus public transportation, meaning you wash down plenty of cervezas, order up a second (or third) helping of tacos, and shell out for that souvenir hammock.
2. New hotels are opening.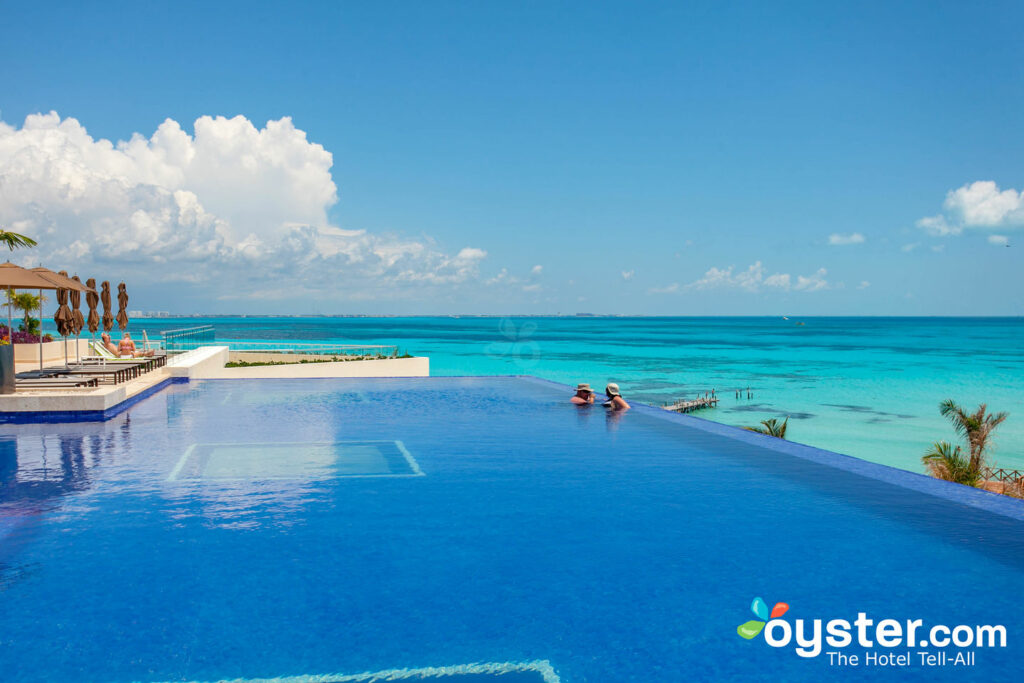 Mexico has seen plenty of new (and newly renovated) hotels in the last year or so that are worth checking into. Here are but three of them.
Unico, an adults-only all-inclusive resort on the Riviera Maya, is set to open in March 2017. Located a short distance from Mexico's cenotes, the hotel offers plenty to keep you entertained on the property itself, too (think poolside rooms, locally-inflected cuisine, and a holistic spa).
Located 75 miles southeast of Mexico City, Rosewood Puebla plans to open its doors in early 2017. The 78-room hotel will sit in Puebla, a UNESCO World Heritage site, and feature a historic chapel that guests can rent for their "I dos," a restaurant with outdoor courtyard seating, and a rooftop bar and swimming pool with stunning views overlooking Templo de San Francisco.
Grand Velas Los Cabos officially swung its doors open in December 2016. The beachfront property features 304 suites with private terraces—and some with personal plunge pools. Several gourmet restaurants, a 35,000-square-foot spa with a hydrotherapy facility, and three pools top off the luxurious experience.
3. The food and art scenes are booming.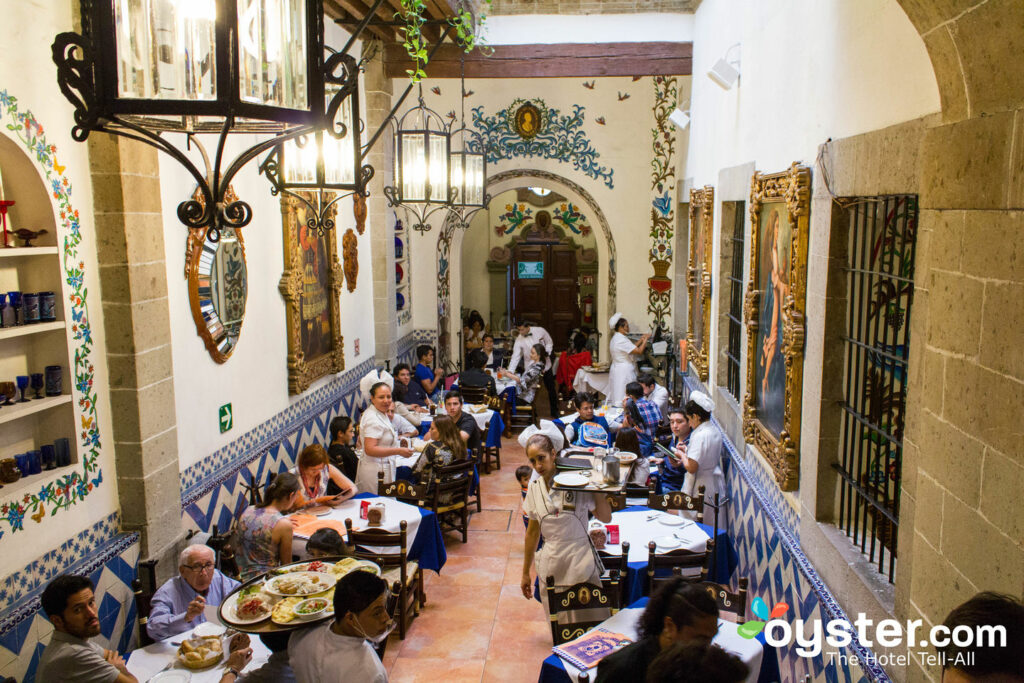 As we recently reported, Mexico City has been having a major moment when it comes to its food and art scenes. Here, visitors can find everything from delicious street food and casual cantinas to upscale restaurants like Pujol. Three of the city's restaurants also made the World's 50 Best Restaurants list in 2016. But Mexico's capital city is satisfying more than just stomachs—it boasts more than 150 museums, art galleries, and architectural sites. Visit Frida Kahlo's work in the iconic blue home-turned-museum she once shared with Diego Rivera or pop into Museo Soumaya (which houses masterpieces from Dali, Rodin, Monet, and more—and is free to visit), Museo Jumex (which houses one of the largest private contemporary art collections in Latin America), and Museo Tamayo (which shelters a variety of contemporary international exhibits and installations).
You might also like: How to Spend a Perfect 48 Hours in Mexico City
4. Travel brings people together.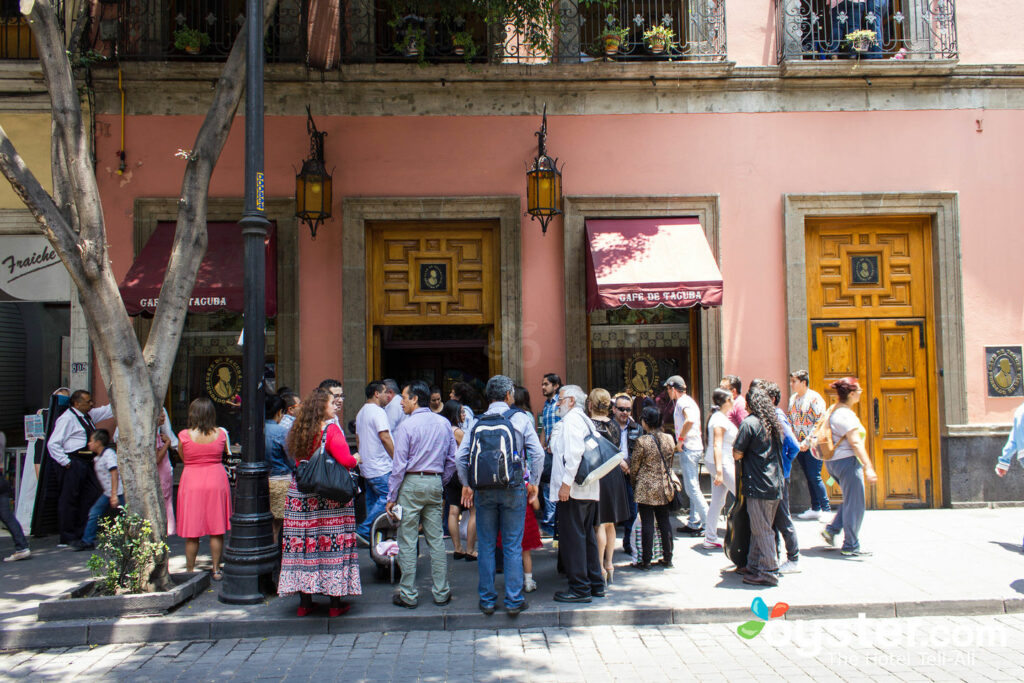 "Of course, Mexico relies on tourism for income. Staff at hotels, restaurants, and elsewhere make a living on tourism," says Werner. "If that weren't important enough, the bigger picture is that tourism brings people together, increases understanding among cultures, and creates friendships." And we need that now more than ever.
5. There are still areas that aren't overrun by tourists.
Cancun and Cabo might be packed with tourists from end to end, but there are a few destinations that don't see swarms of travelers, have held on their local culture, and exude a more laid-back atmosphere rather than a spring break party vibe. Guanajuato, a UNESCO World Heritage city located in central Mexico, is filled with colorful houses, cobblestone streets, and colonial-era buildings. Then there's Yelapa, a 2,000-person beach town that's a 45-minute boat ride from the touristy Puerto Vallarta. The low-profile destination lies in a cove of the world's seventh largest bay, Bahia de Banderas, and is surrounded by lush jungle. Plus, visitors won't find any roads, cars, or Starbucks here. For more destinations that aren't inundated by tourists, check out our full list here.
6. Mexico offers a special way to cool off.
Beaches and pools are undeniably refreshing places to cool down, but cenotes, which are typically associated with Mexico's Yucatan Peninsula, offer a unique swimming experience. For the uninitiated, cenotes are essentially sinkholes that form when limestone collapses and leaves a hole (many with stunning turquoise-colored water) in the earth. A trip to one of these underground caverns (there are approximately 7,000 throughout the the country) feels like stepping back in time—cenotes were used by Mayans back in the day (the name even translates to sacred well). Some have cliffs you can jump from, while others can be enjoyed via zip-line. Ik Kil, which can be found en route to Chichen Itza, is popular among tourists, as is Gran Cenote. The latter offers top-notch snorkeling starring fish, turtles, and more.
While not a cenote, Xcaret, a family-friendly eco theme park in Cancun, is another out-of-the-ordinary spot to beat the heat.
You'll Also Like:
All products are independently selected by our writers and editors. If you buy something through our links, Oyster may earn an affiliate commission.