St. Lucia is one of those incredible Caribbean islands that draws you in with its stunning beaches, tropical weather, and unspoiled landscape. That was the reason I took a recent trip there and upon my arrival, it was everything I expected. But, there was one thing I kept noticing over and over that I didn't expect. During my stay at Capella Marigot Bay Resort & Marina, everyone I came into contact with looked 10 to 20 years younger than their actual age. It had me wondering -- could St. Lucia be home to the Fountain of Youth? I had to find out their secrets.
My first glimpse of this strange phenomenon came when I took a body scrub making class with spa specialist Freda Baptiste. As she was carefully explaining the ingredients to mix into the concoction, I couldn't help but notice her flawless skin. Thinking she was in her 20s, I asked her skin secrets and came to learn she was in fact 39 years old! How did she seemingly defy the effects of age?
"I use different herbs on my skin," Freda told me. "For instance, we use neem, which is an anti-aging, antibacterial, and anti-viral herb, and we do have all of those plants growing around the property. We use everything natural to create all the products from scratch, and we don't use any parabens, silicones, fillers, or fragrances. I use plant extracts and natural oils to help the skin work from the inside out."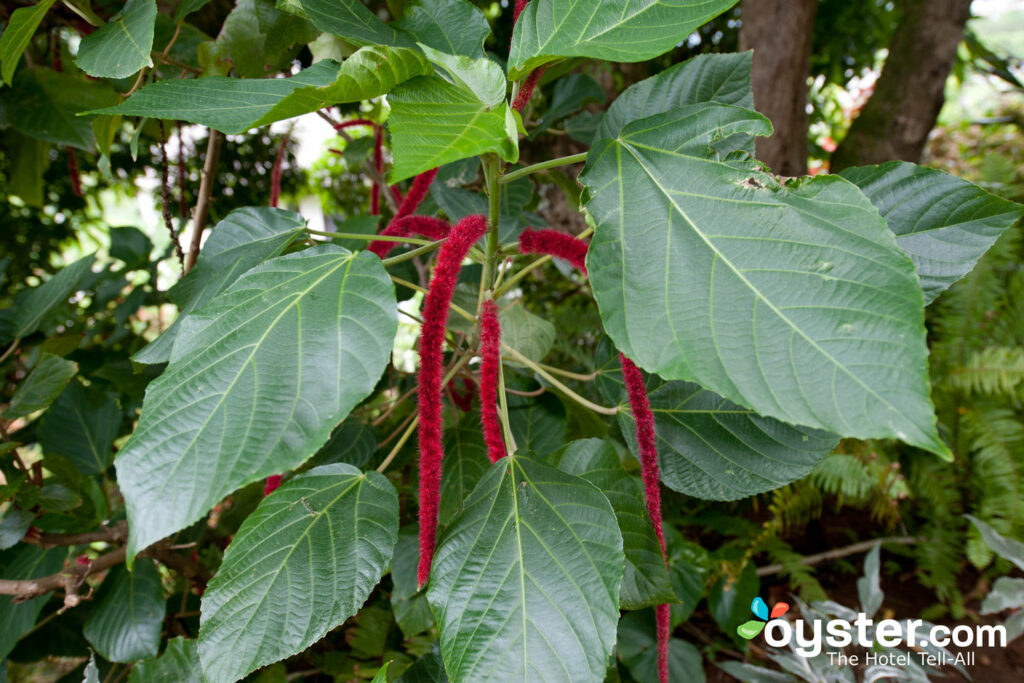 And it wasn't just the beauty expert who seemed to turn back the clocks; the on-site rum expert Denis shocked me when he
said he'd been working in the industry for 30 years. "I always make the joke
that rum is a preservative," Denis, 53, told me. "Really the best preservative
for the human body is to live life at peace with yourself, enjoy your job, what
you do…bring that to you every day in your personal life, and to your work
life, and you will live a long and happy life."
Denis also revealed he eats a lot of fish and no meat or anything
fried. "I basically eat salad and only local-grown food, which is very healthy,"
he added. "That's all! Then you're going to look as beautiful and thin as me
and still drink rum. It sounds funny, but it's true."
In fact, upon talking to more locals, this
eating style and use of natural products is standard practice across the
island. Freda even admitted that her first visit to the doctor was when she was
20 years old and pregnant with her son. Before that, she found every remedy she needed in her backyard. "Medication was our grandparents' specialty, from joint pains, to
belly aches, a special monthly remedy, suffering from gas or the common cold — there was a herb in her back yard for that," added Freda. "Doctors
were rarely visited and the natural remedies were almost overnight fixes, putting you back up by the next day."
The trend for hundreds of years has
been to juice all fruits into a health smoothie and add local cashew nuts for that boost of energy. And if they're feeling run down, locals run straight
for a freshly chopped coconut and revive themselves by drinking the water and
eating the soft jelly interior.
"From my stand point, Saint Lucians
believe in indigenous items — from food, beverages, and medication," a local
told me. "Our ancestors were strong farmers of all fruits, vegetables, and
ground provisions, hence we tend to each a Breadfruit Pie over a processed
macaroni pie as it has all the natural ingredients. Our fruits are fresh and
straight out of a tree and for those who aren't privileged with fruit trees in
their backyards, early morning stops to the local market before work is common."
So, while I learned there's no spring filled with magical
water to keep you young, the St. Lucians prove that a relaxed way of life,
homeopathic remedies, and all-natural cooking are the secrets to looking half
your age. Perhaps we should all try to live a little more on island time.
Related Links:
All products are independently selected by our writers and editors. If you buy something through our links, Oyster may earn an affiliate commission.