Summer means vacation time for many travelers, which means jackpot time for the travel industry; prices on everything from airfare to hotel stays soar. And once you reach your destination, it may not be the picture-perfect setting you imagined: Paris is a massive throng of tourists, for example, while the sweltering temperatures in New York also don't seem to have any slowing effect on the stream of visitors pouring into the city. Fortunately, though, there are a few places where summer is actually low season; if you can handle the accompanying heat and humidity this often entails, the tradeoff for cooler prices is usually worth it.
Caribbean: Aruba, Curacao, and Bonaire
Summer is low season in the Caribbean for one good reason: hurricanes. June marks the beginning of the Atlantic hurricane season, which runs through November. And they're no joke: six hurricanes reached land off the Atlantic Ocean during the 2014 hurricane season. That being said, Aruba, Curacao, and Bonaire — also known as the ABC Islands — are outside of the hurricane belt, making them the perfect places to enjoy the low season without a great risk of inclement weather. The temperatures are pretty consistent from winter to summer, while the difference in prices is drastic.
Divi Aruba
, one of the island's best all-inclusive resorts, goes for as low as $313/night this summer, but skyrockets to $482/night in January.
Sydney is located in the Southern hemisphere, so the Northern American summer is its winter. The best part of this is that, unlike in the colder parts of the U.S., winter in Sydney doesn't necessarily mean blizzards, icy sidewalks, and general misery. Temperatures stay mild, with lows averaging around the high 40s Fahrenheit. Plus, summer is the only time of year to see Vivid Sydney, the annual light and music festival that illuminates the sails of the Sydney Opera House.
The Shangri-La Hotel Sydney
, a five-pearl property with fantastic views of Darling Harbor and Sydney Cove, run as low as $213/night this summer; compare that to $294/night in December.
Cartagena, Colombia
Cartegena is hot all year round, with only two seasons: the dry season and the rainy season. The rainy season, which runs from May to June and August to November, is when tourism in this tropical city tends to slow down. Unlike some other places, though, a rainy day in Cartagena doesn't mean all is lost — the rain rarely lasts all day. If you're not discouraged by the humidity, there are great deals to be had.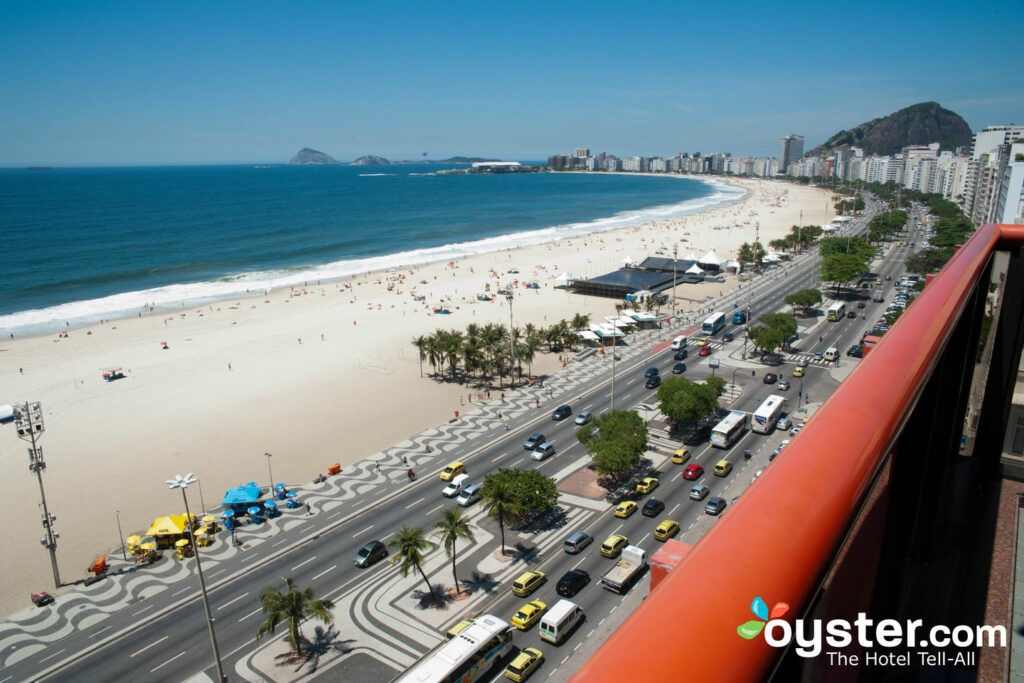 The summer months are also Brazil's winter, when hotels are less busy and prices are lower. ​The only exception is July, when school holidays mean more family vacations. Again, the weather in Rio stays moderate in the summer — the temperature averages 70 in June, which is still warm enough for visiting spectacular Rio beaches like Copacabana and Ipanema. June and August also tend to be drier than the rainy season from January to April. The super luxe Copacabana Palace drops from $377 rates in January to $323/night in August.
Like Brazil, Chile experiences its winter from June through August. Visitors during this time can take advantage of lower rates (the historic Le Reve boutique hotel is $182/night in August, but $222/night in December, for example). Again, the season tends to be wetter and colder than the rest of the year, but temperatures average 45 degrees Fahrenheit and rainfall averages three inches a month.
There are relatively few tourists in Cape Town from June to August, which marks winter in the region. Temperatures range between the mid 40s and mid 60s. The caveat is that the weather does get rainy and windy during these months, though the rain is intermittent and interspersed with sunny days. This time of year is also when Cape Town Fashion Week takes place, which is another reason it's worth a trip during low season. The Twelve Apostles Hotel and Spa in Camps Bay is an Oyster favorite; its location near the city's best surfing, and the amazing views of the Atlantic Ocean and the surrounding mountains, are highlights. In August, rates dip as low as $199/night. In December, they go as high as $342/night.
You Might Also Like: A Tour of Cape Town's Beautiful Boutiques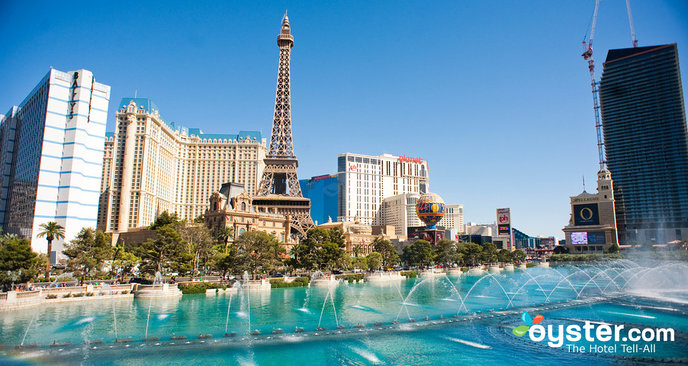 Low season in Las Vegas is July and August, when the Nevada desert is the hottest. Why? Well, for one thing, emperatures can easily exceed 100 degrees Fahrenheit every day. The good news is that the weather is dry, not humid, and, for most travelers who visit for the casinos, hotels and shows, all of the action will be inside air-conditioned environs. Outdoor action involves wild pool parties, so it's easy enough to cool down. Summer visitors will definitely reap the rewards: the five-pearl Palazzo Resort Hotel Casino is $171/night in December, but only $99/night in August.
Phoenix is another desert climate that gets the fewest visitors in the summer, thanks to temperatures that creep above 100 degrees Fahrenheit from June to August. To convince visitors that they're worth the sweltering heat, hotels often offer sweet discounts and freebies. The Phoenician, a five-pearl property in nearby Scottsdale, is offering rooms for $152/night this August, compared to $284 rates in December. And we think Phoenix — a city defined by gorgeous golf courses, a thriving music scene, and numerous spas — is worth a visit anytime of year. A summer trip just means more cash to spend on your organic-tea-infused facial!
Related Link: The Craziest Spa Treatments Ever
All products are independently selected by our writers and editors. If you buy something through our links, Oyster may earn an affiliate commission.