Who doesn't love a good theme? We're suckers for a little kitsch every now and then, and there's something about the wild, wild West – cowboy hats and boots and all – that's particularly endearing and fun. A western theme conjures up good ole days of yore, and it can make a property feel especially homey. That's why we love these seven ranch-style hotels; from upscale estates spread across sprawling grounds to cheesy cowboy-themed properties, this list has the best of the best of the wild, wild West.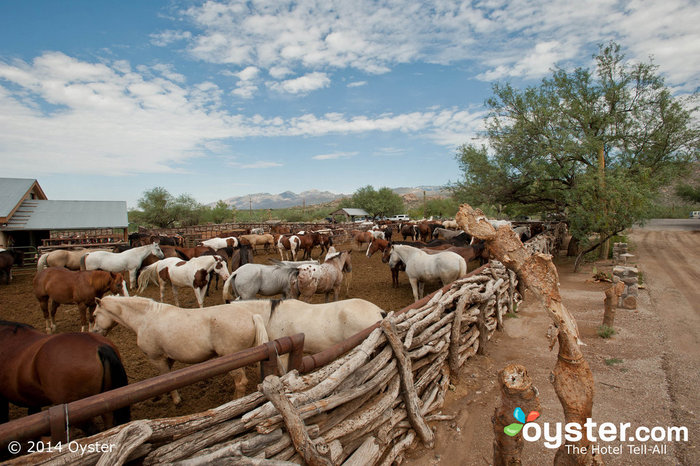 This rustic, all-inclusive resort is a quintessential Western dude ranch surrounded by miles of gorgeous mountains and desert. The property borders Saguaro National Park East, where guests can enjoy guided horseback rides, hiking, and mountain biking. There's also swimming, communal ranch meals, and kids' activities, and sweeping wood-beam ceilings, stone fireplaces, and local artwork add to the ranch-like vibe.
Alisal Guest Ranch & Resort, set on a 10,000-acre working cattle ranch, has been a family-friendly getaway in California's Santa Ynez Valley since 1946. Guests can expect charming, western-style rooms, and a range of outdoor activities, including fishing, golfing, tennis, swimming at the pool or lake, and (of course) horseback riding. The buffet-style breakfast and dinners are included in the rate, and in the evening the hearty western-style fare may include steak, ribs, or locally caught fish. There are also breakfast horseback rides where guests can head to a remote hillside location for flapjacks and a cowboy poetry recital.
Set in a wildlife refuge more than 700 feet above the Jackson Valley, the Spring Creek Ranch has arguably the most stunning views of the Tetons in the area. It has a wide array of room categories, from standard hotel rooms to immense two-bedroom condos. While decor varies throughout, it has an overall Western style with print throws, antler-adorned chandeliers, and wooden accents. The delicious, popular restaurant and the excellent heated outdoor pool are not to be missed.
Main Street Station molds itself into an archetype of the old American West, incorporating Victorian-era railcars and a collection of 20th-century antiques throughout the hotel, such as a snooker table once owned by Winston Churchill and a large chunk of the Berlin Wall in the men's room (where they've mounted urinals). On the exterior, old-style signs with Western lettering advertise the exciting but not-so-authentic "20x Crap Odds." The lobby, casino, and buffet boast vaulted ceilings, huge gold chandeliers, stained-glass windows, and antique slot machines.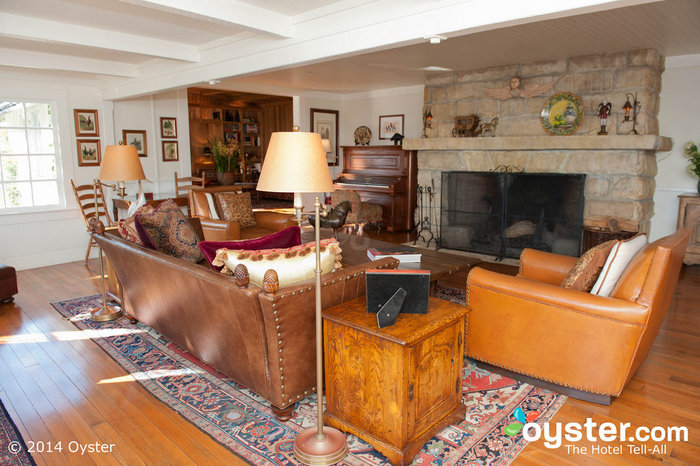 San Ysidro Ranch is one of the most exclusive, romantic luxury options in not just California, but the entire country. The grounds are stunningly beautiful, with mountain views, fresh air, and a secluded location in a well-heeled neighborhood. The cottage-style units are individually furnished in an upscale Western style with brick fireplaces, stone walls, and four-poster canopy beds (some have private whirlpools and outdoor showers). The rustic, romantic ambiance has attracted everyone from JFK and Jackie to Gwyneth Paltrow and Chris Martin (pre-split).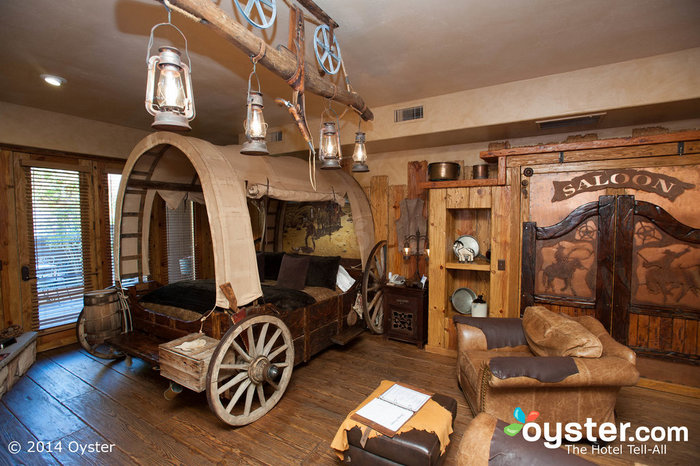 This quirky, bed and breakfast-style hotel has 16 villas, all artistically designed around a certain theme, including the western Wagon Wheel villa with a functioning water wheel on the entry door and covered wagon-style bed. Unique amenities include a bread maker with a fresh loaf upon arrival, filling the rooms with the scent of fresh-baked bread. New Orleans native Michael Merilli, prepares a five-course breakfast every morning and can also be called upon as a personal chef.
The luxurious 170-room Stein Eriksen Lodge offers ski-in, ski-out access to Deer Valley Resort, and has a western design style that could be described as "wilderness chic." Rooms are spacious with ranch-like decor (picture tribal patterns, paintings of horses, and high-beamed ceilings), comfortable bedding, and clean bathrooms. Besides the highly reputed spa, the two restaurants (make sure to try the Stein burger), and year-round outdoor pool with a large fireplace add to the lodge's popularity.
Check out Oyster's page on Google+
To learn more about Jane Reynolds, visit her on Google+
RELATED LINKS:
All products are independently selected by our writers and editors. If you buy something through our links, Oyster may earn an affiliate commission.