It's hard to resist the complex flavors and rich history that comes with drinking a glass of vino. And heck, it's hard to resist sipping on wine even without all that history...but it is noteworthy: In a process dating back to 6000 BC (well before the Romans epitomized the drink across the Mediterranean), the transformation from crushed grapes to delectable alcoholic beverage has been an important part of the human tradition for reasons celebratory, religious, or just plain appetizing.
From the Greek Isles to Australia's Yarra Valley, from Chardonnay to Shiraz, some variation of the grape stuff can be found the world over. And for the discerning traveler looking to explore a region's gustatory offerings, many wineries await with open arms to offer tours of their operation and -- most importantly -- samples of their best vintages. Picturesque backdrops set the scene across the globe for a truly delicious (and perhaps tipsy) experience. So whether you're a wine aficionado or an eager wino student, pack your bags and make sure to bring a corkscrew, because these far flung locales have just the bottle of wine for you.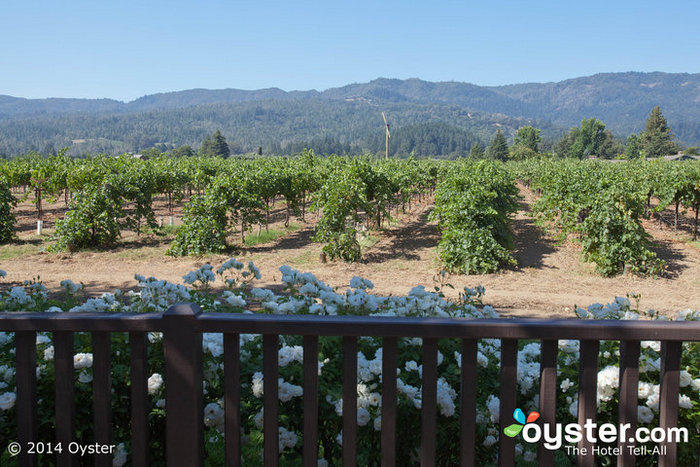 Napa Valley — home to some of the most charming cities in the U.S. — is also one of the world's best wine-growing regions, with hundreds of wineries sprawling across the rolling hills. Wineries can occasionally feel a little touristy (it's not uncommon to see a tour bus parked outside), but perhaps that's inevitable in one of the world's top wine-tasting destinations. The valley is actually divided into fourteen sub-regions, each suited to a particular grape, so you can map your tour based on your wine preferences.
Where to Stay: If you're daydreaming of a luxury stay in the heart of wine country — complete with impressive views, rustic-luxe charm, and lavish amenities — you can't do much better than the Harvest Inn. Each guest receives a bottle of wine upon arrival, and many rooms overlook the neighboring vineyards of St. Helena.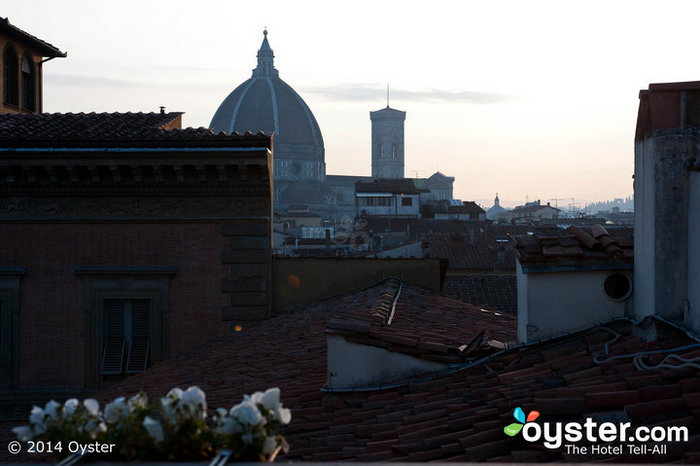 Consistently one of the world's most popular destinations for the wine-inclined, Tuscany stuns visitors with its gorgeous undulating hills and picturesque villas. Visitors to the region can plan whole trips around a wine tour, even staying on-site at an operating winery to learn the ropes. But the Tuscan countryside is easily accessible from Florence for travelers who only have time for a day trip. From Florence visitors can reach the towns of San Gimignano (known for its Vernaccia, one of Italy's most important white wines), Montalcino (origin of the ever-popular Brunello), and Montepulciano (well-regarded for both its red Vino Nobile, or Noble Wine, and also its amazing dessert wine, Vin Santo). Of course, we cannot forget the Chianti region, just south of Florence and north of Siena.
Where to Stay: If you're using Florence as your hub while visiting Tuscany's best wineries, one of the most authentic stays is the Hotel Loggiato Dei Serviti. This 16th-century property features a distinguished facade, and an impressive history to match. Together with the famed Ospedale degli Innocenti building, it forms one of Florence's most stunning Renaissance-era architectural complexes.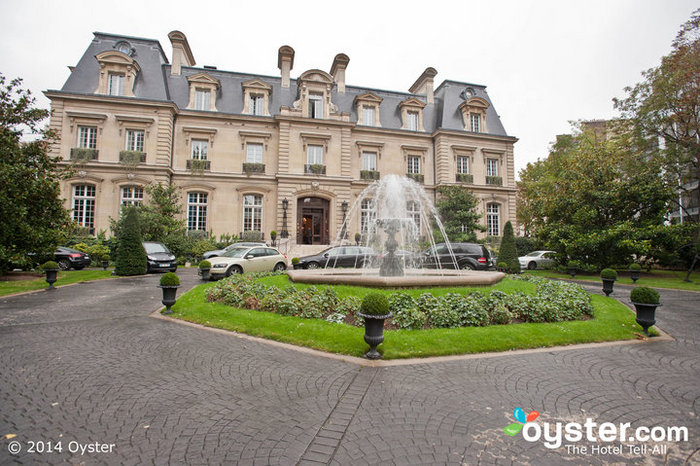 Known as "The Valley of Kings," France's Loire Valley is famous for its lovely countryside, laden with picturesque chateaux, as well as its delicious wines. The region is France's third-largest wine producing area, beat only by Languedoc, in the south of France, and Bordeaux, on the Atlantic coast. The wines produced here vary depending on where along the Loire River the winery is situated, but overall the region is known for its white wines. Sauvignon blanc, Chenin blanc, and Muscadet are popular varieties from across the breadth of the valley. Located about two hours from Paris, the Loire Valley can, like Tuscany, be treated as an excursion for those on budgeted time, or it can be an entire vacation in itself.
Where to Stay: With a sweeping private entrance surrounded by green lawns and an impressive fountain, the upscale Saint James — considered the only chateaux-hotel in Paris — is a rare find. For a taste of country life in the City of Light, this 19th-century manor is a stunning choice.
Though many opt for Mendoza, Argentina's main wine-producing region, Buenos Aires offers a more centrally-located destination, and has great red wines to boot. There are plenty of options in the hip Buenos Aires neighborhood of Palermo to try a glass of the good stuff during your Argentinian visit.
Where to Stay: A tranquil, minimalist vibe pervades the Awwa Suites & Spa in peaceful (and wine-friendly) Palermo. It's a great pick for those who prefer a quiet location that's nonetheless close to shopping, dining and nightlife.
Greek wine-making has been revitalized in recent years as growers have begun to incorporate modern technology into their practices. The results have been a resurgence of the nation's well-regarded, full-bodied wines. It is, after all, in the Sterea Ellada region of Greece that Dionysus supposedly first introduced Greeks to the wonders that is vino. Today, the region, which is home to Athens, produces some of best red and white Greek varieties. The Greek isles — and Santorini in particular — are also known for top-notch wineries.
Where to Stay: The historic Classical King George Palace is one of the most luxurious and exclusive properties in Athens. Everything about this hotel is chic — from the aviator-clad doormen to the gourmet restaurant with stunning views of the Acropolis.
If you're a fan of smoky and smooth Pinot Noirs, then Oregon is a must-stop on your world wine tour. Located about an hour's drive outside of Portland, Willamette Valley produces some of the best wines in the state — that's recently become quite the stateside destination. Many notable wineries hug Oregon's Route 99W highway, making a visit easily accessible. If you can't get out of the city, Portland (while it may be better known for its brews) offers some great opportunities to taste local wines. Wine cellars across the city boast popular local appellations and an educated group of wine aficionados are sure to instruct visitors on all things pertaining to Oregon's vintners.
Where to Stay: The Hotel Monaco is a top-notch hotel in Downtown Portland that includes fun wino-friendly features like an evening wine hour set up with brushes, canvases, and easels for guests to paint with.
Though often overlooked in favor of neighboring Napa Valley, Sonoma offers an equally impressive landscape and collection of vineyards in one of the world's best wine-growing regions. Plus, it's a little less touristy than Napa — and more laid-back — with family-owned wineries and less crowded towns. The wines produced here vary mightily, with growers producing reds and whites in equal measure depending on what part of the valley their winery is located.
Where to Stay: The hotel and grounds of the Kenwood Inn and Spa evoke beautiful Tuscany. The European-style property impresses with its lush gardens and courtyards, and exquisite fountains and pools. All in all, it's one of the best romantic boutique picks in Sonoma Wine Country. Plus, it is located directly across from one of the region's favorite wineries, also part of the Kenwood family.
Though the Finger Lakes Region in Central New York has long been appreciated for its natural beauty, the area has experienced steady tourist growth in more recent years, thanks in large part to its many wineries. Not only is it the largest wine-producing area in New York state, but it is also considered the East Coast's version of Napa Valley — and the reputation grows each year. Seneca and Cayuga Lakes both have their own wine trails, and many wineries offer tastings as well as bottling tours. The most-grown wine in the region is undoubtedly Riesling, but some growers have begun experimenting with red varieties.
Where to Stay: The 106-room Hope Lake Lodge is practically a town unto itself. Ample activities abound, as the property sits next to the highest point in the county — the ski resort — which is attached to a year-round adventure center for zip lining and snow tubing. Adults will enjoy signature cocktails next to the lobby's cozy fireplace, as well as the plethora of treatments available at the spa.
Located an hour east of Australia's culture capital of Melbourne, Yarra Valley is known for its world-class, cool-climate wineries surrounded by the panoramic mountains of the Great Dividing Ranges. Best known for producing top-notch Chardonnay, Pinot Noir, and several varieties of sparkling wine, Yarra Valley is a thriving center for tourists who come to try the region's best vintages. There are also many art galleries, restaurants, cafes, and shops in the area that round out a day trip from Melbourne.
Where to Stay: Many individuals choose to take a day trip into Yarra Valley from Melbourne, and one of the city's best boutiques is the Hotel Lindrum. Located just a short walk from sights such as Federation Square and Melbourne Park, the hotel features sleek lines, dark wood accents, and high-style light fixtures and artwork that create a chic vibe.
With 37 wineries to choose from amid Texas Hill Country's forested canyons, visitors to this region of vintners will never be bored. Travelers will find ample opportunities for tastings— of wine and barbecue—in this region west of Austin. Wine trails are particularly popular, with visitors experiencing some true Southern hospitality while moving from one family-owned winery to the next. The Texas Tempranillo (a black grape variety originating in Spain) is a favorite of the region.
Where to Stay: The Travaasa Austin is set on its own nature preserve on a hilltop 20 miles west of downtown Austin, near several of the local wineries. Hiking trails, an infinity-edge pool enclosed by a wooden deck, a luxurious spa, and a restaurant with panoramic views are just some of the amenities providing inspiration and relaxation for guests.
To learn more about Kristina Fazzalaro, visit her on Google+
RELATED LINKS:
All products are independently selected by our writers and editors. If you buy something through our links, Oyster may earn an affiliate commission.