Even if you never took an astronomy class in college, you can still appreciate looking up at the night sky and seeing an infinite number of twinkling stars. Stargazing is often associated with camping or the viewing of once-every-few-months meteor showers, but -- with so many stars in the sky -- it can really be done whenever...the where is more important. Secluded areas away from the bright lights of the city are best for admiring the flickering sky and searching for constellations, and some hotels in these secluded spots are best suited for stargazing as well. Whether they have their own telescopes on hand or offer stargazing sessions with an astronomer, these 12 hotels provide perfect settings for an evening enjoying the view above.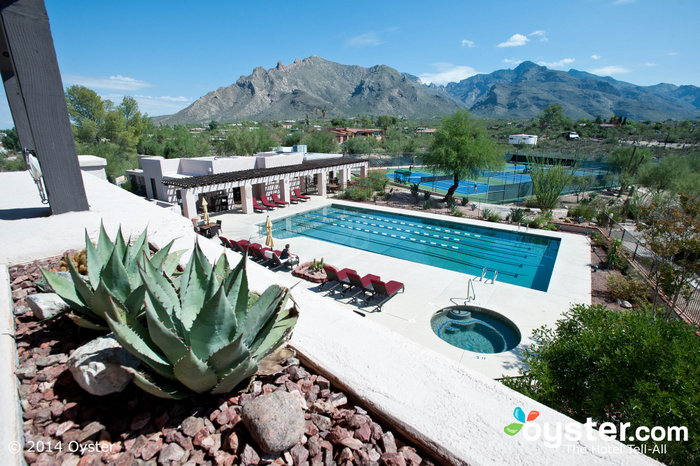 This renovated guest ranch is Tucson's oldest resort and one of its most popular. Outdoor activities abound at the upscale property, which offers three saline pools, horseback riding and hiking trails, volleyball, basketball, and eight tennis courts. Big rooms and two highly regarded restaurants at Westward Look Resort overlook the serene mountains and city lights. Nature is everywhere at this property with the various gardens, including a butterfly and hummingbird garden. Another highlight is the telescope on hand, perfect for guests to view the desert night sky. If that's not enough, travelers can drive about an hour and a half to the Kitt Peak National Observatory; it's home to the world's largest collection of optical telescopes and hosts nightly observing programs.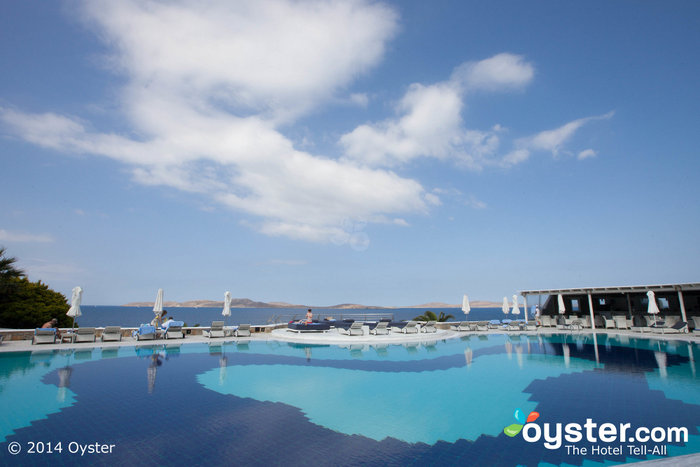 Mykonos Grand Hotel & Resort is a design-forward luxury property with many of the same features (chic outdoor swimming pool, beach facilities, spa, and restaurants) as similarly-priced hotels in the area. It sits right on Agios Ioannis Beach and has gorgeous views throughout the property. One of the most appealing factors are the suites — they feature private swimming pools, two bedrooms, and telescopes for stargazing on the furnished terraces.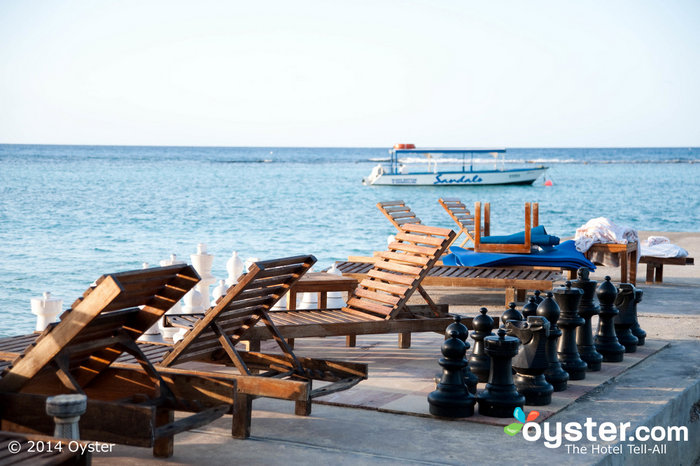 Quiet and classy, the colonial-style, 74-room, adults-only (18+) Sandals Royal Plantation snatched a prime patch of beach when it was built in the 1950s along with luxury icons Round Hill and Half Moon. With excellent food, service, beds, and spa — it's Ocho Rios's best luxe for the buck, for sure. In the daytime, guests are surrounded by gorgeous water and at night, travelers in the more expensive rooms can sit on their private verandas and make use of the telescope provided to gaze at the stars.
A sophisticated, modern resort with stunning views, the 53-room Somerset is a cut above most Providenciales properties. The food is overpriced (though excellent) and the property lacks tennis courts, but its two beautiful pools, elegant grounds, top-notch rooms, and pristine beachfront allow it to rival some of the island's more well-known luxury options like Grace Bay Club and the Gansevoort. A nice feature for families is the seasonal kids' club with half-day, full-day, and evening sessions like stargazing in the telescope tower, and sand castle-building lessons.
The 39-room Post Ranch Inn is a gorgeous hotel, offering a romantic, intimate stay amid stunning natural surroundings. The hotel is built into the cliffs of Big Sur, and the organic architecture is breathtaking, seeming to grow out of the ground beside the hotel's surrounding redwoods. The spacious, eco-sensitive rooms have ocean or mountain views (that are sometimes obstructed by the pervasive fog that the area is known for) and many feature floor-to-ceiling windows to better show them off. The award-winning spa focuses on rejuvenating services and even has a shaman on-site; the restaurant, Sierra Mar, is one of the best in the area. The hotel's many outdoor activities include free morning yoga, meditation sessions, nature hikes, and evening stargazing with the hotel's own fancy, high-tech telescope.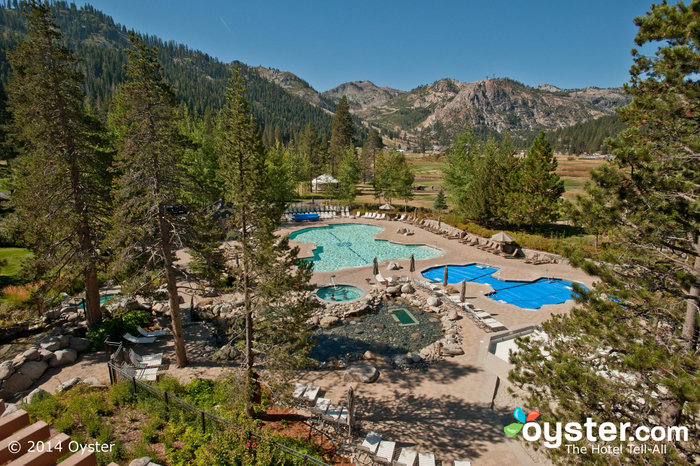 The Resort at Squaw Creek is one of the biggest resorts in Squaw Valley, with more than 400 rooms and a services-and-amenities offering that is easily among the most comprehensive in all of Tahoe. Its beautiful location means fine views of the mountains and valley, whether guests are playing golf, swimming, dog-sledding, ice skating, eating at one of the five restaurants, or simply gazing from the spacious rooms. The hotel might not have any telescopes, but guests won't need them to get a good look at the stars.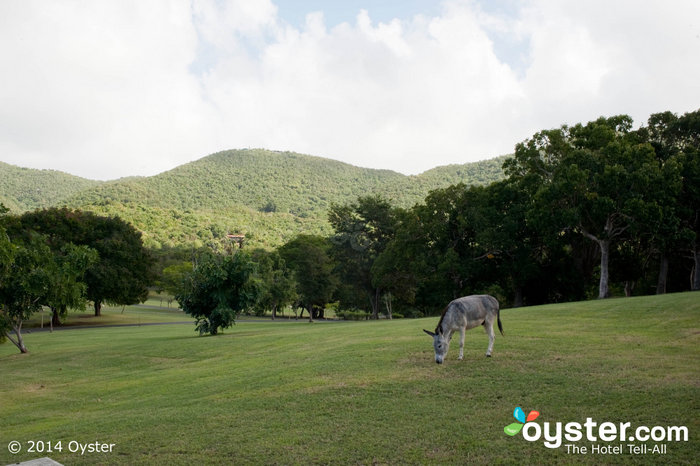 Built from a historic sugar plantation, this profoundly serene 166-room resort sits on 170 acres of a protected national park dotted with seven remote beaches. Even with a quaint pool and rustic rooms that lack TVs and phones, Caneel's attentive service and unparalleled setting make it one of the Caribbean's best resorts. The resort's "Self Centre" has a rotating schedule of yoga classes, guided meditation, and other wellness sessions, including free hikes and stargazing.
With a seemingly never-ending array of treatments and health-related services, Fonteverde Tuscan Resort & Spa can just as well be considered an overnight wellness center. Its status as an iconic luxury property is well-earned considering its 80 large, elegantly styled rooms, on-site gourmet dining choices, and 180-degree Tuscan valley view. The hotel's somewhat remote location and access to indulgence make it easy to see why many socially elite and well-discerning guests return again and again. There isn't much to do in the area, as the Fonteverde itself is the destination. The view of the surrounding countryside is idyllic — and best of all, uninterrupted. The hotel has no neighbors, giving guests perfect seclusion for enjoying both the day and nighttime views.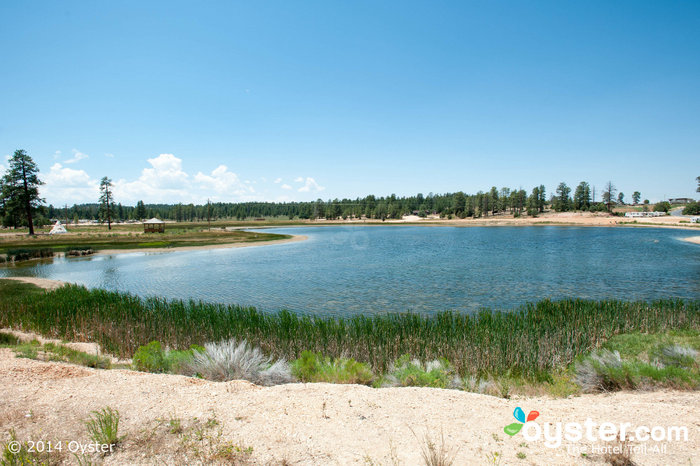 One of just two hotels in the area (the other also being a Best Western), Ruby's Inn is a great value considering its proximity to Bryce Canyon National Park. It has spacious (enough) rooms, and features such as both indoor and outdoor pools. There's no fitness center, rooms are a tad dated, and bathrooms are small — but low rates and a lack of competitors make it an extremely popular choice in the area. Bryce Canyon has a 7.4 magnitude sky, meaning it's one of the darkest in the country, and stargazers can spot over 7,000 stars with the naked eye from there. Park rangers host public stargazing events and there's an annual Bryce Canyon Astronomy Festival typically held in June.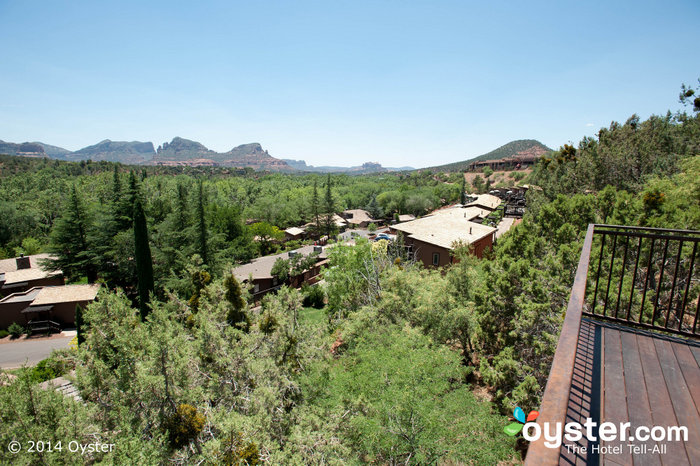 L'Auberge de Sedona has one of the most stunning natural settings in not just the Southwest, but the country, with the picturesque Oak Creek running underneath shady trees, and Sedona's soaring red rocks suspended in the background. The 87 guest rooms and woodsy cottages are spread across 11 acres, allowing guests plenty of privacy, and most come with fireplaces and private decks. It's a premier destination for a romantic getaway or a corporate retreat. In addition to unique features like free duck feeding in the morning and yoga classes, there are stargazing sessions three times a week with a telescope and astronomer.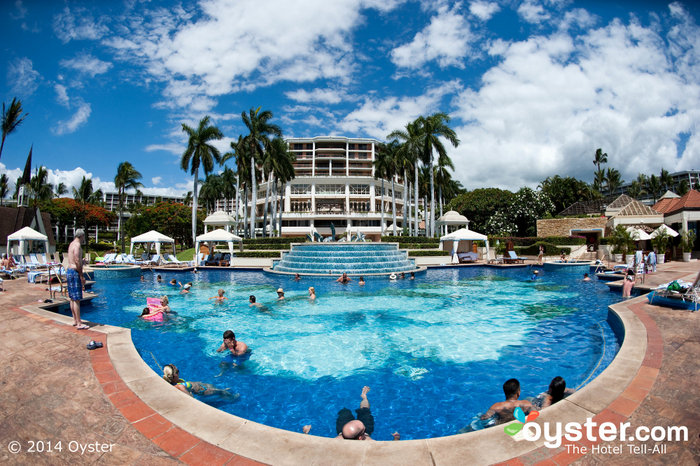 The beautifully designed, 780-room Grand Wailea is awe-inspiring in its scale: It's got the best pool in Hawaii, one of the top U.S. spas, and a prime location on one of the best U.S. beaches. Opulence marks every feature — from the luxe rooms to the massive gym — but the resort's Disneyland-like vibe isn't right for everyone. There are several daytime activities to keep couples or families busy — such as snorkeling, tennis, and whale watching — but at night the hotel continues to shine. Views of the stars are stunning from the beach, pools, and private balconies.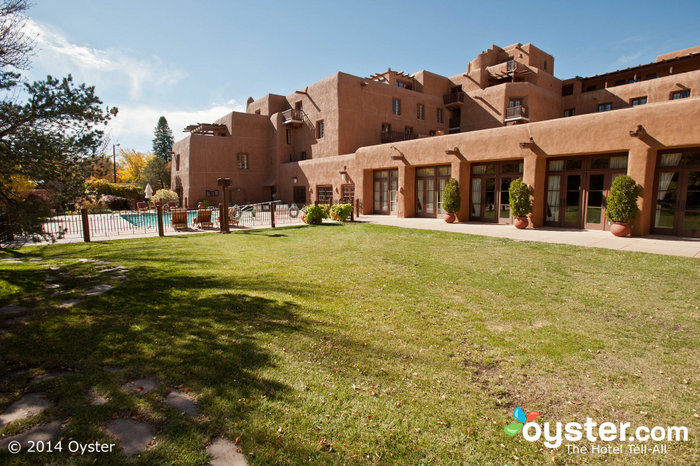 This upscale property has a long-standing reputation as one of the finer inns in Santa Fe. A historic chapel adjoins the hotel, the location by the Plaza can't be beat, and the decor is classic southwestern. Highlights include the stylish Luminaria Restaurant that is renowned for its fresh, organic cuisine, and The Spa at Loretto, popular for its varied array of treatments. Rooms have a warm, earthy feel and offer high-tech amenities such as flat-screen TVs and iPod docks. The hotel and some of the upper-level rooms with balconies have lovely views of the Sangre de Cristo Mountains and the Saint Francis Cathedral. When the sun goes down, the New Mexico sky is clear and dark, perfect for looking up at the stars.
To learn more about Lara Grant, visit her on Google+
RELATED LINKS:
All products are independently selected by our writers and editors. If you buy something through our links, Oyster may earn an affiliate commission.