We just got a little schooling from the world's hottest bartenders and our heads are spinning (and not just from the booze). It's clear these mixologists know how to shake and rattle, and at times it was hard to keep up! But nevertheless, we couldn't wait for them to reveal their secrets -- so we could then share them with you. We chatted with six amazing hotel bartenders to get the dish on which cocktails they like to whip up the most. So next time you saddle up to one of these hotel bars, be sure to ask for the bartender's favorite. You'll even be able to tell them how to make it!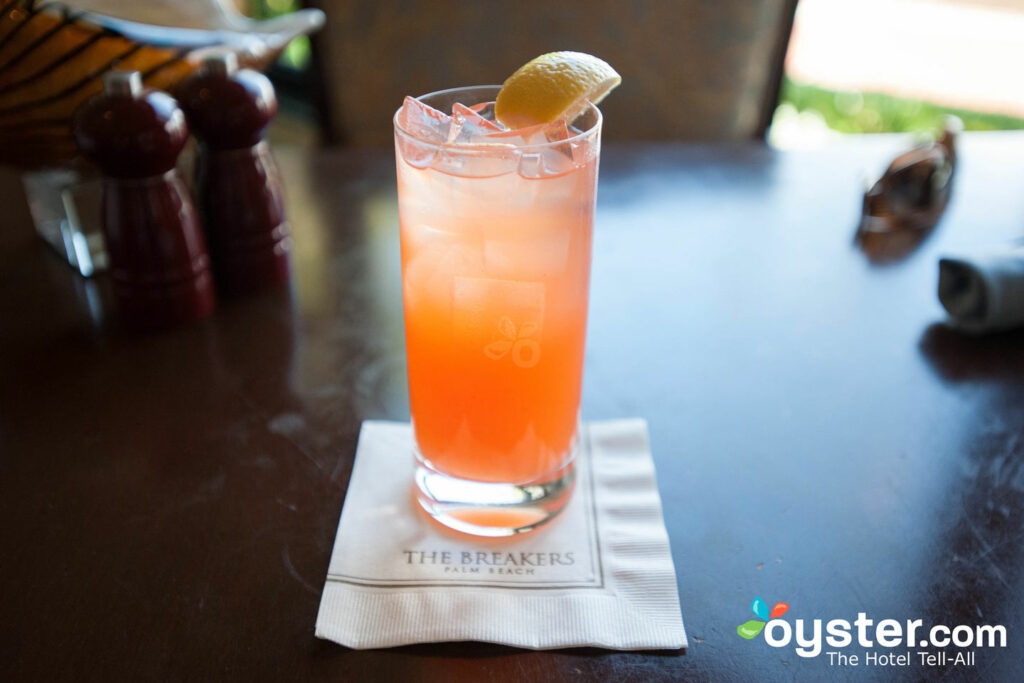 Bartender: Breeyonna Anthony, HMF at The Breakers
Ask me for a… Redhead
2 ½ oz charbay meyer lemon vodka
½ oz solerno blood orange liqueur
2 oz cranberry juice
Top with fresh lime foam, made with one cup of lime juice, 2 tablespoons of
sugar, and one sheet of gelatin. These measurements can be adjusted based
on desired sweetness and thickness of foam. In order to make the foam, combine the lime juice and
sugar in a pot and bring to a boil. After boiling, drop the gelatin in until it
disappears, stirring constantly; then let it cool. The gelatin must be prepared
with cold water before dropping it into the pot.
Bartender: Ron Ramirez, Tower Club at Lebua
Ask me for a… Sky Cocktail
1 oz plymouth gin
1 oz chocolate liqueur
2 oz aloe vera
.25 oz simple syrup
pina colada foam
Combine all ingredients in a cocktail shaker over ice and shake vigorously. Serve in a martini glass rimmed with parmesan cheese.
Bartender: Troy Hastings, El Conquistador Resort
Ask me for an… Isla Secreta
2 1/2 oz Bombay sapphire gin
1 1/4 oz pomegranate pama
1 1/4 oz grapefruit juice
splash of lime juice
splash of ginger syrup
Combine all ingredients in a cocktail shaker over ice and shake vigorously before serving.
Bartender:
Jean Carlos
Parra, The London Bar
Ask me for a… London Red Carpet
10
raspberries
2
oz. blood orange puree
1
oz. lime juice
1
oz. agave nectar
3
oz. vodka
5 to 10
drops of thai chili pepper-infused oil (optional)
In a
cocktail shaker, muddle approximately 10 raspberries. Add blood orange
puree, lime juice, agave nectar, and vodka, and shake vigorously. Strain
into a chilled martini glass. For an added kick, top with thai chili
pepper-infused oil.
Bartender: Heather Walker, Waldorf Astoria Park City
Ask me for a… Cedar Smoked Manhattan
1.25 oz high west
.5 oz fernet
.25 oz cherry juice
5 dashes orange bitters
Mix and serve!
Bartender: Louis Kerans, Hotel Zaza Dallas
Ask me for a… Big Flirt
Belvedere mango
passion fruit purée
pineapple juice
dash of simple syrup
Eye the ingredients according to your preferences and mix. Top with a champagne of your choice and garnish with a raspberry.
All products are independently selected by our writers and editors. If you buy something through our links, Oyster may earn an affiliate commission.