This post originally appeared on Yahoo! Travel.
Considering the climbing prices of airfare, travelers these days are all the more focused on finding inexpensive hotels when they plan their summer getaways. Often, this can mean staying in a desolate, removed location or – perhaps worse – along a congested, crowded highway. But we've been lucky enough to find some hidden gems among our budget stays that boast not only low rates, but also absolutely jaw-dropping views. Sure, the rooms may lack high-tech amenities or feature some dated decor, but these 12 budget hotels prove that the best hotel amenity can be just out your window.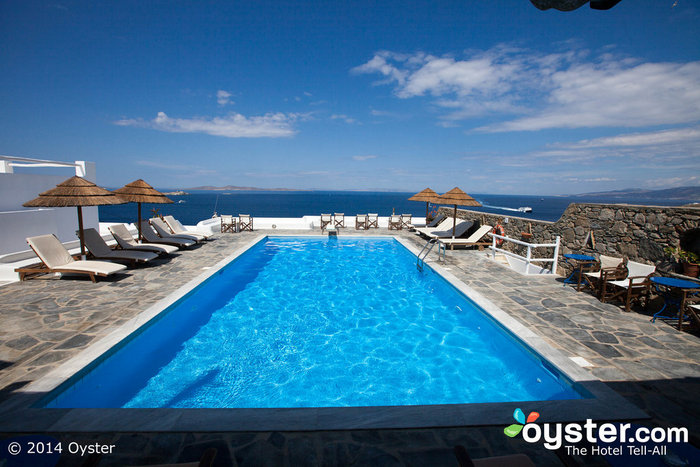 Run by a Canadian expat, the Hotel Tagoo is located within walking distance to the center of town, but far enough away to give guests spectacular views and a quiet atmosphere. It's one of the older hotels in the area, and rooms are spacious and clean, but basic with minimal decor. Nonetheless, many feature balconies with sweeping vistas of the hilltops and sea.
Villaggio Resort Nettuno is a lower-middle-range property with a variety of options for those who wish to stay here. Campers can pitch a tent or set up their mobile home on the premises; there are also independent bungalows set in the terraced landscape, and slightly rustic apartments situated in a centuries-old tower up the hill from the main encampment. Some campers have noted that though the bathroom facilities are relatively clean, they look a bit old and dingy. But all this is nearly forgotten when guests take in the breathtaking views of the Amalfi Coast.
This 19-floor, 315-room property in Waikiki has two excellent features: its location (which makes for awesome views of Diamond Head) and its wallet-friendly prices. A minute's walk away from Waikiki Beach and right next door to Honolulu Zoo, Queen Kapiolani Hotel is a convenient choice for the budget-conscious traveler, who doesn't mind simple (verging on bland) decor and a shortage of on-site amenities.
This 249-room budget hotel sits right in the heart of Yosemite Valley and within walking distance of the beautiful Yosemite Falls; in fact, the falls can be spotted from some of the rooms. It is significantly cheaper than the one other hotel right in the area, the more upscale Ahwahnee — and the property reflects the lower rates. The "rustic" room decor is dated, and there are few features. However, the property does have an outdoor pool and freebies like Wi-Fi and a daily shuttle.
This 22-unit condo building on the island's lively south coast is walking distance to an ATM, grocery store, and numerous restaurants and bars along "The Gap." A busy neighborhood, yes, but guests will feel like they have this hidden gem all to themselves, especially when taking advantage of the beautiful stretch of beach – seen from many rooms – that has zero crowds and constant turquoise waves. One-, two-, and three-bedroom units feature simple, beachy decor and up-to-date kitchens.
This motel-style property is one of (and arguably the) most popular budget pick in Pismo Beach, offering beautiful views, affordable prices and a central location. The rooms may be dated, but they all have sliding glass doors and face the ocean. The small pool also has a stunning outlook of the sand and sea.
This very large resort, built in the '70s, is often frequented by families and groups traveling with children. The rooms are dorm-like, basic, and dated; picture tiled floors, tiny tube TVs, and thin comforters atop hard mattresses. Even basic rooms, however, come with balconies that boast breathtaking views over the bay. The hotel also has numerous on-site activities such as a kids' club and nightly entertainment.
The 214 rooms at this budget-friendly Holiday Inn are minimalistic — all-white with pops of color — but clean and spacious, and have private balconies, many of which include stunning views of the pool and ocean. Standard resort amenities include two pools, a fitness center, and several restaurants.
Smack dab between Amagansett and Montauk, the Sea Crest on the Ocean resort is a two-level condo property containing studio, one-, two-, or three-bedroom units. Units vary greatly in decor depending on the owner, with some being much more up-to-date than others. The main attraction here is the easy and free access to the beach — which can be seen from a variety of room types — but additional highlights include the outdoor pool, charcoal grills, and tennis courts.
A modest property that prides itself on being the "Most Hawaiian Resort," the 430-room Kaanapali Beach Hotel sits right on Kaanapali's four-mile beach. More affordable than many nearby resorts, this low-key hotel has a great tiki bar, free Hawaiian activities, and live nightly entertainment. Yet even after some renovations, rooms aren't anything special. Those that face the ocean, however, at least include breathtaking views of the beach and sea.
A peaceful, rural residence, Gocce di Capri has a total of 21 mid-range rooms. They are clean and spacious enough, but feature bland decor with nearly-bare walls, tiled floors, and tiny TVs. But when you step out onto your terrace, you won't even care; every room includes gorgeous views of Capri and the Gulf of Naples. The large outdoor pool, complete with lounge chairs and a cafe bar, also overlooks the beautiful scenery.
Rooms at this small hotel, run by a couple, are certainly not luxe. But Hotel Solarium receives consistently positive reviews for its proximity to the beach, its welcoming vibe, and its affordable rates. And it doesn't hurt that the ocean can be spied from various points of the hotel, including the lovely sundeck. There are plenty of other comfy places to hang out in the hotel, such as the library.
Check out Oyster's page on Google+
To learn more about Jane Reynolds, visit her on Google+
MORE FROM YAHOO! TRAVEL:
RELATED LINKS:
All products are independently selected by our writers and editors. If you buy something through our links, Oyster may earn an affiliate commission.