Best Value Hotels in Gramado, State of Rio Grande do Sul
Take a look at the best value hotels in Gramado.
See All Gramado Hotels
1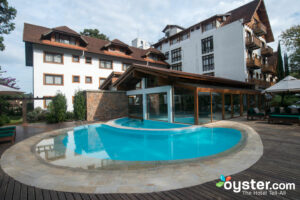 The 84-room, upper-middle-range Bavaria Sport Hotel in Gramado is an affordable chalet-style choice with plenty to keep kids and adults happy. Rooms vary in size and style, though all are mostly simple and have wood floors, simple Ikea-style furnishings, and flat-screen TVs. The property includes a heated indoor/outdoor pool, mini-golf, tennis courts, and a bright fitness center. A cozy on-site restaurant offers a free and generous daily breakfast buffet and there is a bar and lounge on-site. For an even more family-friendly escape, guests should consider Hotel Bangalos da Serra, which has expansive grounds and live farm animals for children to feed.
2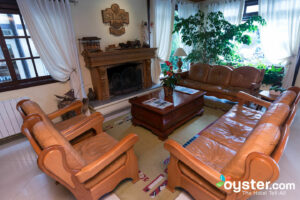 Resembling a Swiss manor relocated to Brazil, this 40-room, mid-range hotel offers very simple rooms with few amenities, and it's a good option for those traveling along the scenic drive that passes through Gramado. Situated about a 10-minute walk from downtown, the hotel has two on-site restaurants and is also near other dining options and shops. The rooms themselves are no-frills, with flat-screen TVs, minibars, and free -- although sporadic -- Wi-Fi. Some rooms have balconies and there is an outside garden area, as well. There isn't much here in the way of amenities, but the quaint architecture and convenient location make this a popular Gramado stopover.
3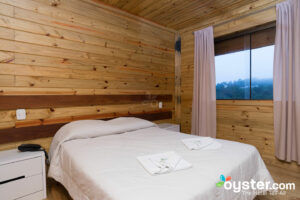 This budget chalet-style hotel in the countryside about four miles outside of downtown Gramado offers a quiet escape in the woods, but it's definitely on the rustic side. The 18 separate cottages are built for double occupancy, and feel cozy and romantic with minimalist wood decor and modern features like flat-screen TVs, free Wi-Fi, and mini-fridges. However, the chalets could use a bit of refurbishment and better housekeeping, and there is a charge for firewood for the fireplaces. A free breakfast buffet is included, but there's no restaurant, so other meals have to be found elsewhere. There are minimal extras here -- no gym or business center -- but those seeking a private escape on the outskirts of town could find this fits the bill.