Best All-Inclusive Hotels in Cuba
Cuba's top all-inclusives are concentrated in Varadero, a peninsula known for its picturesque beaches, and Cayo Coco, an island whose shores are defined by white sand and coral reefs.
See All Cayo Coco Hotels
1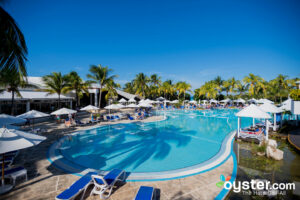 A large adult-only beachfront resort from the Spanish Melia chain, this upper-middle-range property features lovely and well-manicured grounds studded with palm trees. The 250 guest rooms are housed in cheery colorful bungalows in pastel candy shades; some are built on stilts right over a saltwater lagoon. In-room decor can look a bit dated, but the spaces are clean, sunlit, and offer a good set of amenities like flat-screen TVs, minibars, private balconies/terraces, and rainfall showers in the bathrooms. Interiors of public spaces are fairly predictable and chainlike, yet clean and pleasant. An array of features includes a large and attractive outdoor pool, several restaurants and bars, a fitness center and sports courts, plus direct access to a pretty stretch of white-sand beach.
2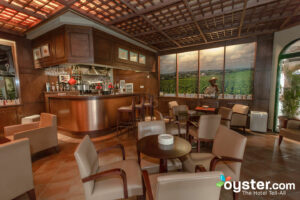 It's no wonder this luxury adult-only resort, a former Sandals, draws so many repeat customers. There's a true emphasis on personalized service here, with butler service for every guest and few of the nuisances found at most all-inclusives (no wristbands or towel cards). The beach is perhaps the biggest and best stretch in Varadero, and the all-inclusive package is one of the most generous around, with just about everything included in the price, from the aforementioned butler service to access to the spa facilities. Scuba diving lessons and even a dive are covered (the first immersion is free, the second cost 70 CUC during our visit). Non-motorized water sports, daybeds by the pool, and even the lobster at the seafood restaurant don't require an extra fee. The specialty wines at dinner are one of the only things that cost more, but there are quality bottles for reasonable prices, and the Chilean house wine is included. Rooms have big king-size beds but aren't up to advertised five-star standards; for the option of ocean views, consider the also adult-only Melia Las Americas. But all in all, this 404-room luxury all-inclusive resort is easily one of the best in Varadero.
3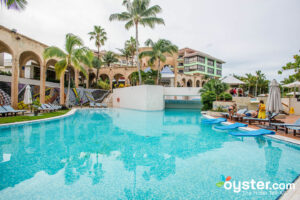 A more traditional take on the Melia resort chain, the Las Americas branch has an old-fashioned dignity. In addition to its freeform pools and postcard-worthy beach, the 340-room, adult-only property offers a location by a tournament-level golf course and an attractive gym with floor-to-ceiling windows. Rooms aren't fashion-forward, but they are exceptionally pleasant for a Cuban resort, and most have balconies and ocean views (not the case at Royalton Hicacos, where no rooms have ocean views). Five restaurants and six bars provide a wide range of food and drink, and a full theater and a beauty salon give other diversions.
4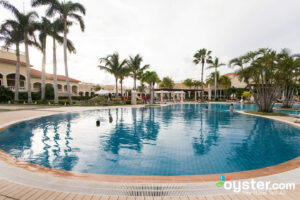 Paradisus Princesa del Mar is a rarity in Cuba -- a true luxury, all-inclusive resort in Varadero. The resort is split between its standard accommodations and its upper-tier Royal Service wing. Its 798 rooms opt for elegant, subdued furnishings. All rooms include balconies or terraces with either ocean or pool views. Royal Service rooms include additional perks like jetted tubs, butler service, and some offer direct pool access. The action here centers on the beach and the resort's three pools, two of which have swim-up bars. There are also seven restaurants, though some guests find the food underwhelming. Tennis courts, live entertainment, and a cigar bar add to the resort's appeal. Be aware that this is an adult-only property; families could consider Ocean Varadero El Patriarca or Melia Varadero as an alternative.
5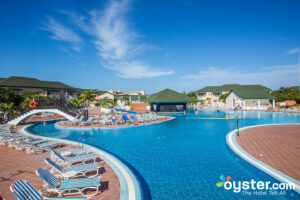 Ocean Varadero El Patriarca is arguably the most modern family-friendly all-inclusive in the area. It probably helps that this is one of the newest resorts in the area; it opened in 2012, and since then has already undergone some renovations, indicative of the level of care and maintenance the management puts into it. The result is a property that is truly stylish and upscale -- and not just by Cuban standards. (Varadero resorts are known for bland food and datedness issues.) The all-inclusive's 420-room are truly upscale, its a la carte restaurants don't require reservations (a rarity), its coffee bar serves first-rate brews (not often found at competing properties), and there's great evening music at the swanky piano bar. Unlike at the larger, neighboring Paradisus Varadero, there are no rooms with ocean views, but guests seeking a more intimate environment and more stylish room decor will be happier here.
6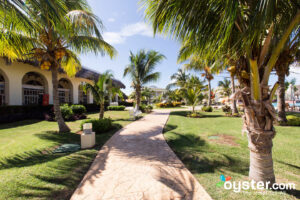 The 794-room Paradisus Varadero is one of the area's top luxury resorts, and delivers plenty of wow factor, with a stunning lobby, large ocean-view pool, and beautiful white-sand beach. Rooms are clean, with traditional style and free minibar items; the Royal Service rooms are well worth the upgrade. The sprawling layout means privacy and a big stretch of beach, but also plenty of walking or waiting for golf carts. Food is above average for Varadero, if not as good as at other luxury all-inclusives elsewhere in the Caribbean, and the spa is one of the area's best. Those seeking a more intimate resort might prefer the Ocean Varadero El Patriarca, which has more modern style.
7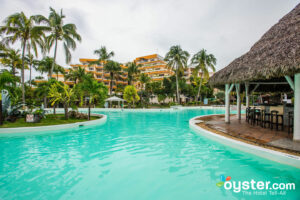 Opened in 1991, the upscale Melia Varadero was the first hotel of the Melia brand to open in Cuba. At the time, it was the luxury property of the area, but now its sister property Paradisus Princesa del Mar Resort & Spa seems to hold that title. Regardless, Melia Varadero has a lovely beachfront location half way up the peninsula, and grounds that are less sprawling and more centralized compared to other neighboring resorts. (There's no need to be transported in a shuttle from one end of the resort to the other, like at Paradisus Varadero.) The 490 rooms are split between two categories: The standard rooms have an old-fashioned look with dated bedspreads and bathrooms, while the executive-level rooms look far more chic with dark-wood furniture and stylish artwork. But all rooms have balconies, and some offer truly stellar views. Features are in line with other upscale resorts including two pools with a waterfall feature, five restaurants, and basketball and tennis courts. Like Ocean Varadero El Patriarca and Paradisus Varadero, Melia Varadero is kid-friendly (our first four picks are for adults only). Here, a kids' club and kiddy pool plus available babysitting and cribs appeal to families.
8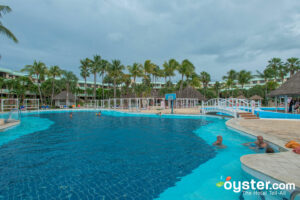 The all-inclusive Sol Palmeras is a colossal resort that is hardly high style, but big on activities, especially the kid-friendly variety. Free water-sport rentals, a game room with Wii and PlayStation2, and a shooting range join the expected sun-and-sand diversions -- the hotel's two pools and notably beautiful beach. The 408 rooms and 200 bungalows are excellent for families, with multiple bedrooms, mini-kitchens, dining spaces, and interconnecting rooms available. Some couples do come to stay in the Bungalow Suite Romance units, but given the boisterous atmosphere here, those travelers will probably might be happier splurging on Melia Cayo Coco, Royalton Hicacos, Melia Las Americas, or Paradisus Princesa del Mar.
9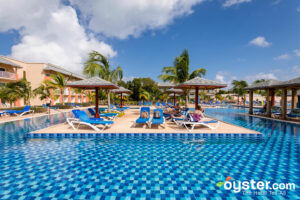 A sprawling chain resort with tons of on-site activities for families and couples, Melia Jardines Del Rey is a whopper of an all-inclusive. Its 1176 rooms are spacious, with balconies and stocked mini-fridges. Classic Rooms are pleasant, although they show some wear. Suites up the style ante, with beachy wicker furniture and perks like hydromassage bathtubs. The white-sand beach with a cute thatch-roof bar, is without a doubt the property's best feature. The outdoor pools with swim-up bars are also a hit. While there are nine dining options and six bars scattered across the resort, food reviews are mixed and many of the a la carte restaurants are open only for dinner. For couples seeking a quieter vacation, the adult-only Melia Cayo Coco offers many of the same all-inclusive features and similar rooms.
10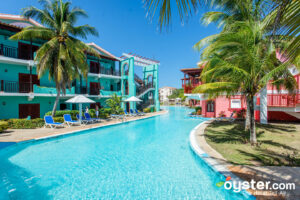 Inaugurated in 1993 by Fidel Castro, Hotel Colonial was the first resort to set up shop on Cayo Coco. The mid-range beachfront resort unfolds like a charming Spanish village -- bordered by a stretch of white-sand coastline for which Cayo Coco is renowned. As Cayo Coco's first resort, the place could really use some updates, but guests appreciate the Old World charm and many return every year. Brightly-colored colonial buildings contain the 458 rooms and wrap around its two sweeping pools and palm tree grounds. The rooms are simple but come with furnished balconies and pool, sea, or garden views. There's plenty to eat and drink on-site -- some guests love the all-inclusive food, while others leave unimpressed. A major (off-site) highlight is the sprawling spa center that feels like a slick European transplant. Those seeking a more contemporary vibe could try Melia Jardines del Rey.
11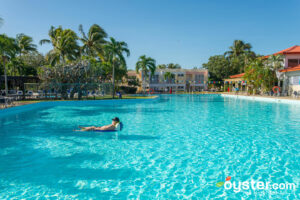 The adult-only, mid-range Hotel Los Cactus isn't flashy or fancy, but it offers a pleasant all-inclusive vacation with a surprising amount of local touches that give guests a sense of being in Cuba. The grounds are blanketed with local flora, and the staff serves up spit-roasted pig or fresh coconut water in the shell. But it's the usual resort draws of white-sand beaches and a lively pool, both with bar service, that are the main attractions for guests. Its 270 rooms are cheery, if a bit dated, but they give a perfectly adequate place to crash out at the end of a day of sun and sand. As an alternative, the adult-only Melia Las Americas gives a more subdued atmosphere and a location right by the local golf course.