Most Romantic Hotels in Curacao
A Caribbean vacation is an excellent pick for a romantic getaway and the gorgeous island of Curaçao definitely delivers for vacationing couples. It has 38 beaches for relaxing, delicious authentic cuisine, and outstanding reef diving for the active travelers. We visited the island to check out the hotels and see how they stacked up — from the beds to the pools to the restaurants. So if you're planning to take a vacation with your significant other, look no further; these are the most romantic hotels in Curacao.
See All Curaçao Hotels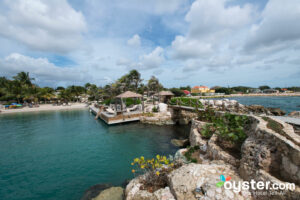 This 15-room luxury boutique hotel is a Balinese-inspired paradise in Curaçao where the details make the difference -- hand-carved teakwood pieces, gift bags left on the beds, and candles lit all around the property are just a few examples. The highlights of the resort are the elegant rooms and villas, some with private pools, the excellent fine-dining restaurant, and a lovely (though man-made) stretch of tranquil beach. Undoubtedly romantic, it has special extras available for couples, such as luxurious moonlight picnics.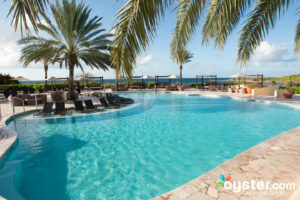 This sprawling, immaculate 350-room luxury resort draws both couples and families with its lovely spa, tennis lessons, kids' camp, and three pools. With an 18-hole golf course and meeting rooms, the hotel is also popular with business and corporate guests. The wide, white-sand beach and protected swimming area are also highlights. Though it enjoys a quiet location with natural beauty, the Santa Barbara Beach and Golf Resort is far from town and no other restaurants or hotels are anywhere close by.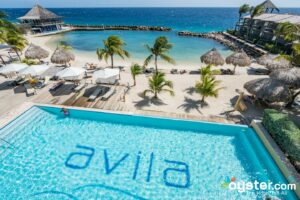 This upscale oceanfront resort, opened in 1949, is the longest continuously open hotel on the island of Curacao -- and over its history it has maintained roots by preserving the refurbished original mansion and the quaint Dutch colonial architecture. Today the 150-room hotel blends history with modern luxury, offering updated rooms with flat-screen TVs, a sleek infinity pool, an excellent gym, business facilities, two small beaches, and three restaurants.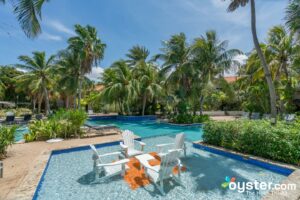 The Floris Suite Hotel is a sleek, modern adult-only resort that caters to couples and friends who are looking for chic relaxation. This 72-room, upscale hotel makes a statement with its crisp, all-white decor. The excellent pool area is a definite highlight, while there are two nice beaches close by, but not directly connected to the property.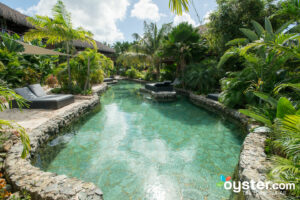 The upper-mid-range Kontiki Beach Resort aims to create the feeling of a tropical paradise, and generally succeeds; lush green foliage surrounds its four romantic lagoon-style pools and the 80 modern rooms, constructed in dark wood from Brazil, feel tucked away in the jungle. The vibe is young and trendy, especially at the Cabana Beach restaurant and beach club next door, where some nights the party goes into the wee hours. With a location next to the popular BLVD shopping and dining center, this resort is close to the action, but inside the property it's relaxed and casual.