Best Hotels in the Dominican Republic
What makes a hotel qualify as one of the best in the Dominican Republic? At Oyster, we know that the "best hotel" is different for just about everyone. For some, the best hotel is the most luxurious, and for others, it's the one that offers the most for kids. We compiled lists of the best value hotels, best luxury hotels, best family-friendly hotels, best romantic hotels, best hotel rooms, best hotel restaurants, super clean hotels, best hotel service, hotels with high design, best hotel pools and best hotel terraces. Don't have time to read all that? Not to fear. We selected one hotel from each list that bests its competitors (if only slightly). Below, we present the best hotels of the D.R.
See All Dominican Republic Hotels
1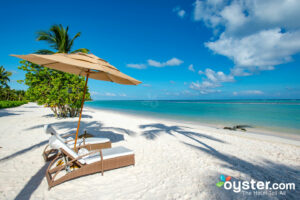 Designed by Oscar de la Renta, Tortuga Bay is a 15-room boutique hotel set within the posh Punta Cana Resort and Club development. In addition to its massive suites, amenities include a world-class golf course, an on-site nature preserve with private lagoons, the Six Senses Spa, nine premier restaurants, and one of the best stretches of beach in the D.R. If you need anything else, the resort provides a cell phone so you can call your "villa manager" at any hour. Guests even get VIP passage through security at the airport.
2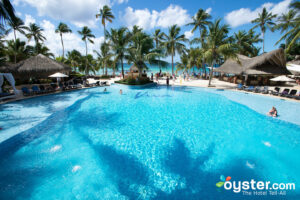 Quality food, oceanfront bungalows, free trapeze lessons, and beachside canopy beds make this 600-room resort — refurbished in 2010 — an excellent value; the sexy, 80 percent Italian clientele doesn't hurt, either. There are some minor cleanliness issues, like debris in the pool, but the beach has some of the softest sand and clearest water in the D.R. (though there are the occasional coral rocks).
3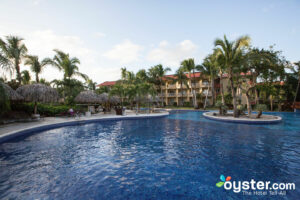 In addition to one of the most expansive pools in the D.R., Dreams offers extensive child- and teen-oriented amenities. The Explorers' club offers a full schedule of activities for young children, such as nature tours and "Looking for Shells and Snails" from 9 a.m. until 6:30 p.m. The kids club has large indoor and outdoor play areas and also offers childcare. For teens, the resort staff hosts organized sporting events, and there's even a "teen disco" at night. There's also an active lifeguard on duty on the beach.
4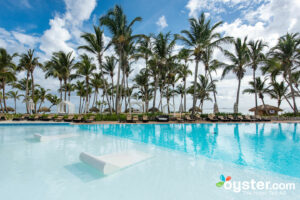 Made up of 55 massive suites, the Sivory is surrounded by dense tropical plant life and sits on one of the most remote stretches of Punta Cana (a 90-minute drive from the airport). Every suite features a two-person Jacuzzi tub, a two-person shower, and a private, intimate balcony -- all ideal for a romantic getaway. In addition to its premier spa with outdoor "bucket" showers, the hotel has three exceptional restaurants on-site, as well as a wine cellar stocked with over 8,000 bottles.
5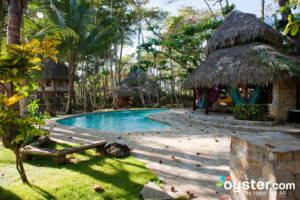 Natura Cabanas' eleven eco-friendly cottages are large, rustic and romantic. Flower petals are placed absolutely everywhere in the bathroom, from the sink, to the nooks in the tub, to the top of the toilet seat. At $180/night (including breakfast) it is a great budget option, though it lacks TVs and radios -- but their absence allows couples to enjoy the noises of birds singing and waves pounding the shore in the background instead. The resort's private beach, near kite-surfing mecca Cabarete, is great for body-surfing. The freshly-prepared food is delectable, and service is unbelievably friendly.
6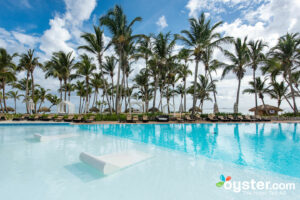 Starting at 650 square feet, the Sivory's rooms are bigger than many studio apartments in New York. Each room sports a desk, two couches, picture windows, a giant four-poster bed, a two-person Jacuzzi, a two-person shower (with multiple shower heads), free Wi-Fi, and a comfortable balcony. Modern appliances include large flat-screen TVs and DVD players.
7
Casa de Campo comes with 22 superb restaurants throughout its massive property. But the most noteworthy is the award-winning Beach Club restaurant, a beachfront, candlelit outpost of the world-famous Le Cirque French restaurants, found in New York, Las Vegas, and Paris. In addition, La Piazzetta serves up delicious homemade pasta inside Altos de Chavon, an exact replica of a 16th-century European village. Plus, all restaurants have children's menus and high chairs.
8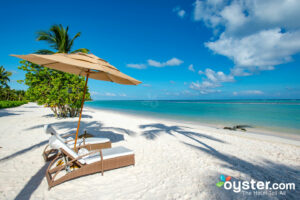 Every room comes with a pre-programmed cell phone so that guests can call their villa manager at any hour. The hotel has all the luxury basics -- 24-hour room service, nightly turndowns that include drawing a bath and layering it with flower petals, and a knowledgeable concierge -- but the best, most unique service of all is the VIP treatment at Punta Cana International Airport. This means guests not only get a VIP lounge to relax in before take-off, plus transportation to the hotel upon arrival, but they also get priority access during ticketing, a private security checkpoint, and express access through customs. How can they do this? The same group that owns the hotel also owns the airport.
9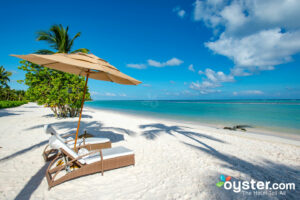 Designed by fashion industry icon Oscar de la Renta, the Tortuga Bay boutique hotel features some of the most stunning, unique, yet elegant interiors in the D.R. Among the highlights: four-poster beds with Frette linens, bathrooms with coral floors, and deep soaking Jacuzzi tubs.
10
There are lakes that are smaller than the gigantic lagoon that wraps around the Majestic Elegance Punta Cana. This giant oasis spans the main stretch of the hotel -- from the beach up to the lobby.
11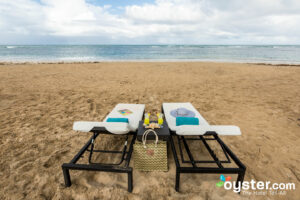 Every room at the Agua comes with a terrace that is large enough for a table, plus two beautifully carved wooden chairs, and a linen love seat. Most terraces have direct access to the narrow, serpentine pool that winds its way through half of the property.