What's Hot: Newly Opened Hotels
Attention trendsetters: If you want to book a stay at a brand-spanking-new hotel on your next trip, we're here to help. There's a lot to like about new hotels — fresh decor, fresh bedding, and of course, a certain cool factor that goes hand in hand with novelty. So check out which hotels that have opened recently — or that have been made good as new by major renovations.
1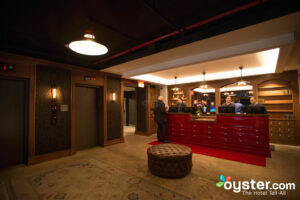 Opened in October 2013, The NYLO New York City is a beautifully designed upscale hotel on the Upper West Side. Decor combines industrial-chic pieces with Art Deco details in both the public spaces and rooms. The hotel's three restaurants are each notable in their own right and there is a wonderful library off of the lobby. Outdoor terraces on the 14th and 16th floors provide sweeping views of the Hudson River, Central Park, and Midtown skyline. But the on-site fitness center is small, and there is a pesky fee for Wi-Fi in the rooms (it is free in public spaces). Free Wi-Fi can be found at the similarly priced Hotel Belleclaire across the street, but rooms there aren't as stylish.
2
This stylish urban boutique hotel, opened in May 2013, is located in a historic building that was once a tea salon and hat factory in New York's Garment District. The property's past inspired its present industrial-chic design, and small details such as decorative milliner's tools pay homage to the building's former function. In the lobby, cool white stone and Gothic arches are contrasted against colorful contemporary art, while in the rooms, a minimalist black-and-white motif is warmed up by the oak hardwood floors. Features include a fitness center, a lobby bar (named for the historic tea salon's owner), Parker & Quinn bistro, and a cool rooftop bar. The location is within walking distance of popular sights such as the Empire State Building, Bryant Park, and Herald Square.
3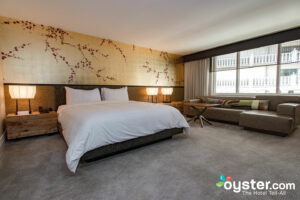 Opened in spring 2013, Nobu is a hotel within a hotel, located within one of the towers at Caesars Palace. The 181-room property -- from the creators of the Nobu Japanese restaurant chain -- offers more upscale accommodations than the main Caesars hotel, with a Japanese twist: Japanese-themed David Rockwell design, feng shui floor plans hot tea waiting upon arrival, and minibars stocked with Japanese beer and sake. Guests get 24-hour room service from the Nobu restaurant downstairs (not to mention priority reservations), and the Nobu breakfast menu is available exclusively through room service. Guests get access to all of the Caesars features, such as the fitness center, spa, and PURE nightclub, as well as a private check-in desk and concierge services (though no separate lobby).
4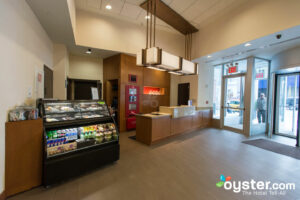 With a convenient location, spacious, modern rooms, and freebies such as hot breakfast and Wi-Fi, this Hyatt Place is a solid value pick in Midtown. Though the surrounding area isn't particularly attractive, the hotel is within walking distance of numerous sights, shops, restaurants, and offices, making it a popular choice among business and leisure travelers. Amenities aren't extensive, but the hotel meets most guests' needs with a small fitness center, business center, and cafe that offers sandwiches, salads, and small plates 24/7. The property opened in spring 2013.
5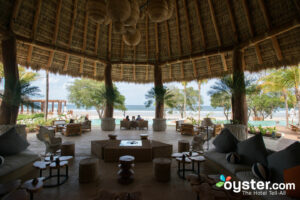 Mukul, opened in early 2013, is more than just a luxury resort; it is one of the most exclusive hideaways not only in Nicaragua, but Central America. The name, Mukul, is Mayan for "secret," and guests are assured of a high level of privacy: The resort, part of a sprawling, 1670-acre beach community, has only 37 luxurious Bohios and Villas, and the grounds are not open to the public. The existence of the resort is hardly a secret, however, as this $40 million project helmed by Don Carlos Pellas, a Nicaraguan business magnate, is helping to change the face of the country's tourism industry. The guests who can afford Nicaragua's most expensive hotel rates will be rewarded with a gorgeous white-sand beach, one of the most beautiful spas in the world, an 18-hole golf course, gourmet cuisine, and pampering service -- though they should note that construction on the property's hillside real estate is still underway.
6
Opened in 2013, the upscale Hyatt Union Square New York offers stylish accommodations and solid amenities a block from Union Square (and its seven subway lines). Rooms are bright and charming, with fun details and textiles; several feature terraces. The three on-site restaurants -- with a fourth on the rooftop terrace coming soon -- serve three solid meals a day in comfortable but stylish settings. Overall, it is one of the best bets in the area.
7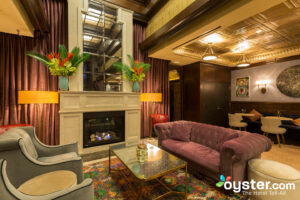 The Jade opened in February 2013, and thorough attention to detail and old-world charm set this quaint boutique hotel apart. Its 12 rooms have been individually decorated with period antiques and fireplaces, and feature modern amenities, such as flat-screen TVs, iPod docks, and free Wi-Fi. The property lacks most of the amenities of larger hotels, including a fitness center and a full restaurant -- but it does offer an elegant tea salon, a central location a block from Union Square, and an intimate feel that's hard to come by in New York.