Best Luxury Hotels in Bloomsbury, London
Take a look at the best luxury hotels in Bloomsbury.
See All Bloomsbury Hotels
1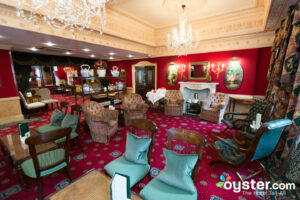 The 100-room Montague on the Gardens is a bit larger than some of London's other boutique hotels, but its unique character, abundance of thoughtful extras, and variety of lounge and dining spaces create a distinct appeal. Being a member of the Red Carnation Group means well-trained staff and luxury standards, making the Montague an unsurprisingly solid boutique establishment. There's no pool or spa, though, and the fitness room in painfully small.
2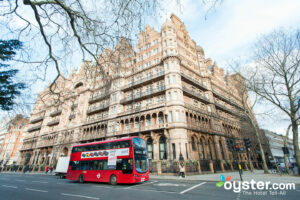 The 371-room Hotel Russell is massive by London standards, and its grand Victorian architecture complements its scale. Tiny tooms blend contemporary style with period detail (like original, but non-working, fireplaces), though they don't live up to the expectation set by the common spaces. The hotel appeals mostly to couples and business travelers, with its historic character, numerous event spaces, and excellent location in central Bloomsbury. But it's also worth considering the nearby, and comparably priced, Ambassadors Bloomsbury.
3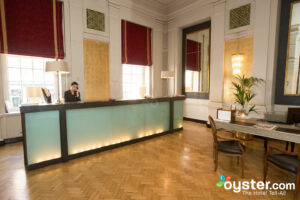 The 153-room Bloomsbury Hotel is a classically chic and sophisticated, service-focused property located in a quiet spot in the heart of London. Decor and furnishings are meticulously tasteful throughout, while duck-down duvets and marble bathrooms provide a real touch of luxury. Dining is excellent too, especially with an al fresco terrace open in the summer. Standard for London, some rooms are small, especially those on the top floor which have low ceilings. All in all there are less expensive upscale hotels in the area -- the nearby Radisson Blu Edwardian Kenilworth Hotel for instance -- but the Bloomsbury carries things off with a bit more panache.
4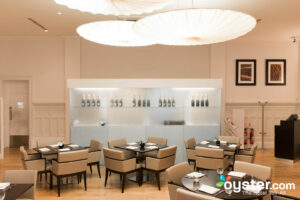 The Thistle Holborn, The Kingsley Hotel is a sophisticated and chic 129-room, upscale property that's housed in an Edwardian building. Inside, the hotel perfectly pairs elegant, original architectural features with chic, modern decor. Rooms are tastefully decorated in neutral colors with luxurious bedding, air-conditioning, and free Wi-Fi. Designed for business and leisure guests, the hotel has a prime location in the literary Bloomsbury area of central London. It's a two-minute walk from the British Museum, a four-minute walk from the nearest tube station, and in walking distance to Trafalgar Square, Covenant Garden, and Oxford Street. But the hotel lacks on-site parking or a fitness facility. Travelers that consider an on-site gym essential could try the nearby Radisson Blu Edwardian Bloomsbury Street, which is similarly sophisticated with more eclectic decor.
5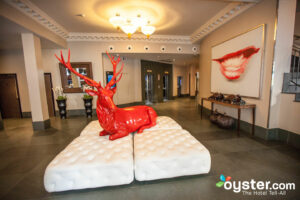 Radisson Blu Edwardian Bloomsbury Street is an upscale 174-room hotel in the heart of Bloomsbury adjacent to the British Museum and just East of Tottenham Court Road and the famous Oxford Street. Contemporary rooms have big flat-screen TVs, free Wi-Fi, and modern bathrooms but some rooms are on the small side and there have been some complaints about street noise. There is a sleek steak and lobster restaurant and bar on the ground floor. A central, prime location allows easy access to major attractions and London's airports.
6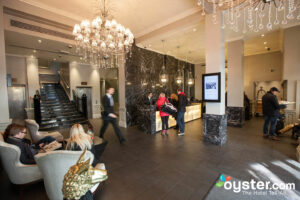 This 330-room hotel is located close to many of the major tube and rail stations in central London, and offers luxury rooms at a reasonable rate. The Steak & Lobster restaurant is popular and stylish, the gym has modern equipment, and there are 11 different conference rooms for business travelers. The most notable downside of the Grafton is the small rooms, which are in need of better sound protection from exterior street noise.
7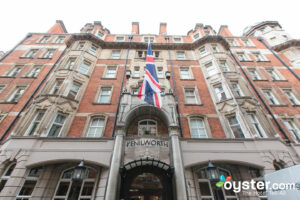 The location of this more-handsome-than-most hotel is certainly its key selling point, balancing an urbane locale with super-quick access to London's lively center. Rooms don't always deliver, especially on space, but liberal use of African walnut and Sicilian marble contribute to an upmarket feel. The hotel's Scoff & Banter is considered one of London's better restaurants, and the general mood of arty sophistication is likely to impress. All in all, it's what you'd expect from an upscale chain hotel, but for something a little more unique at a slightly higher price, take a look at the nearby Montague on the Gardens.