Best Value Hotels in Los Angeles
A team of Oyster reporters spent weeks exploring 59 top hotels in and around Los Angeles. We slept in the beds, lounged by the pools, ate in the restaurants, and even sampled the nightlife, all with an eye toward selecting the most distinguished properties. Here's a list of our favorite value hotels.
See All Los Angeles Hotels
This 137-room hip boutique offers stylish lodgings and a prime Sunset Strip location for lower rates than the Mondrian (but with less luxurious rooms). Scuffed-up hallways and elevators, but you won't get this much (cool pool, cheap 24-hour restaurant, great nightlife) for this little elsewhere on the Strip.
Don't let the location inches from the 405 freeway scare you. The 209-room Hotel Angeleno, a 10-minute drive from UCLA and the Getty, is one of L.A.'s best values. Not much is within walking distance, but the rooms are immaculate, the pool is pleasant, the Wi-Fi is free, and the penthouse restaurant has panoramic views.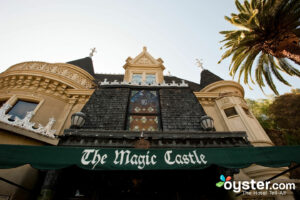 Located steps from Hollywood Boulevard, the Magic Castle is a quirky, unpretentious 40-room hotel with simple, spacious rooms, an exhaustive list of free perks (Wi-Fi, breakfast, minibar treats), access to the exclusive Magic Castle club next door, and exceptional service. Overall, it's a great value and one of L.A.'s hidden gems.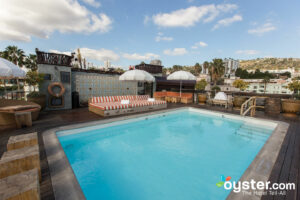 A shabby-chic boutique just blocks off of West Hollywood's Sunset Strip. The hotel's bohemianism vibe will appeal to some but not others. Oyster's take? We dig it, man. For half the price of some of its competitors, you get a truly unique boutique renovated in 2009 with large suites (many with kitchens), art by Dali, and a lovely rooftop pool.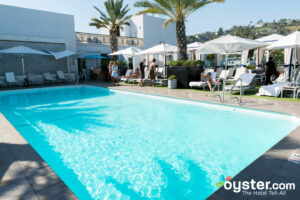 Just off the Sunset Strip, the London offers the highest levels of luxury and service at impressively reasonable prices. With 200 beautifully appointed, 750-square-foot rooms, a rooftop pool and fitness area with panoramic views, and a restaurant from star chef Gordon Ramsay, this is one of our very favorite hotels in L.A.
This 86-room Beverly Hills boutique may lack an on-site fitness center, spa, or pool, but its low rates (for such a prime Rodeo Drive location), rooms with luxury Egyptian cotton bedding and free Wi-Fi, plus free daily passes to the nearby Sports Club/LA, make it a great value in this glitzy neighborhood.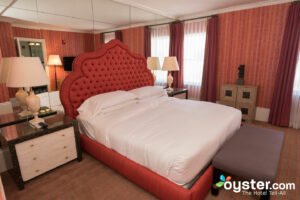 This tiny, 43-room boutique makes up in style what it lacks in size and amenities. Granted there's no pool, real business center, or even a restaurant -- but the unique Chinoiserie and Parisian-inspired rooms, cozy lobby bar with nightly absinthe happy hours, and central Beverly Hills location lure in a loyal crowd.
This once-hip, 207-room hotel may be the forgotten child of the Standard empire -- it's run-down and partied out -- but the poolside view is still hard to beat, the design is still striking, and the prices can dip way low. A fine deal for low-budget travelers who want a stellar downtown location and don't mind some grime.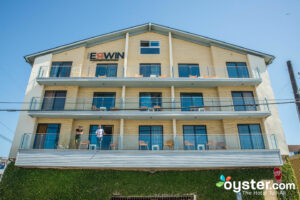 An eccentric, spirited 119-room hotel for budget-conscious travelers that's an easy walk to Venice Beach and plays off the area's hippie-centric history. It doesn't quite live up to the laid-back image it projects -- the lobby is a zoo -- but it does have unexpectedly large rooms and remarkably comfortable beds (evidence of a recent multimillion-dollar renovation) in a neighborhood with very few hotels.