Best Luxury Hotels on Maui
We visited over 90 hotels in Hawaii, and the luxury resorts on Maui are among the best in the state, and indeed, the country. They tend to be more tranquil than those on built-up Oahu and more extravagent than those on Kauai.
See All Maui Hotels
1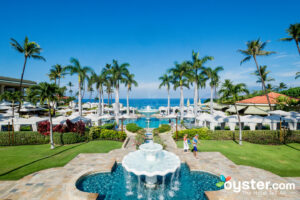 It's quieter and more subdued than Maui's more grandiose resorts, but a two-to-one staff-to-guest ratio means over-the-top pampering like nowhere else -- poolside Evian spritzes, beachside yoga classes, and they even have someone to unpack your bags for you. The best part? It's all free -- gym and spa access, beachside cabanas, outrigger canoe outings, and even the kids' club. No ugly "resort fee" surprises either, unlike at most Maui resorts.
2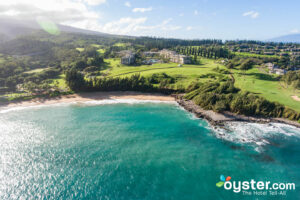 A secluded location in the lush (though rainy) northwestern coast of Maui; proximity to two prestigious, oceanfront golf courses; culture and ecology programs for families led by Jean-Michel Cousteau's Ambassadors of the Environment; and a top-rated restaurant make the Ritz-Carlton feel more serene than many of Maui's other luxury resorts -- like an eco-reserve off the back nine. Plus, a $180 million renovation in 2008 revitalized the rooms, the spa, the gym, and the three-tiered pool overlooking the coast.
3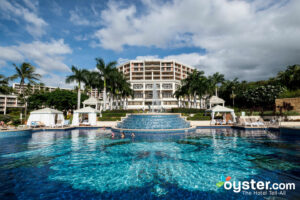 The Grand Wailea vies with the Four Seasons for the title of the most luxurious resort on Maui, but its style of luxury is flashier than that of its classy competitor. Cascading waterfalls at the entrance, the world's only "water elevator" spewing from a volcano in the pool, and one of the most elaborate hydrotherapy spas in the nation deliver a wow factor, but also contribute to a theme park-esque vibe that isn't right for everyone. Still, opulence marks every feature, from the huge guest rooms to the $30 million in-house art collection.
4
The Fairmont is a down-to-earth alternative to the more formal Four Seasons and more chaotic Grand Wailea. The all-suite accommodations are the largest on Maui, service is ultra-attentive (if not quite meeting the high bar set by the Four Seasons), and its more peaceful stretch of Polo Beach, just beyond the crowds in front of the Four Seasons and the Grand Wailea at Wailea Beach, has soft, regularly groomed sand.
5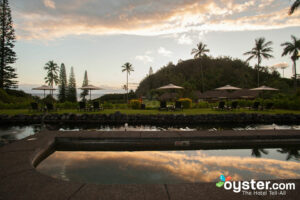 Personal service; huge, modern cottage suites (some with private outdoor hot tubs); daily yoga classes; a stunning infinity pool; and free access to the coed lava pool and outdoor showers at the spa make this rustic retreat decidedly upscale. It's not the typical luxury experience; unplugged rooms lack TVs, radios and Internet access so that guests can connect to their natural surroundings on the undeveloped east coast, home to great hiking, waterfalls, and the ruggedly beautiful Hamoa Beach.