Best Mauritius Honeymoon Resorts
An island paradise off the coast of Madagascar, Mauritius lures visitors with its shimmering teal lagoon, stunning green mountains, and rich historic heritage. Picking an ideal honeymoon retreat is no easy feat in a place where even budget hotels have direct or near access to an idyllic lagoon — that's why we sent our hotel investigators to discover which Mauritius resorts offer the most privacy, the best features, and the most unforgettable settings.
See All Mauritius Hotels
1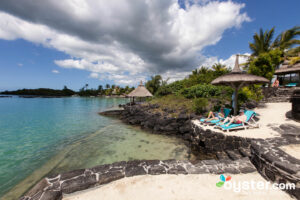 The five-pearl Paradise Cove Boutique Hotel is an intimate, exclusive, and hushed boutique retreat for adults only. Paradise Cove's 67 luxurious rooms and suites come with canopy beds, minibars, balconies or terraces, and bay views, and its restaurants and bars include a wine cellar and a romantic seafood spot. A peninsula offers "love nest" seating and an infinity pool with unforgettable views of the sea and islands, including Coin de Mire. The experience found it offers is exceptional for Mauritius: Paradise Cove blends a beach resort vibe with a small scale, an adult-only policy, and utmost luxury. Other Mauritius properties certainly possess some of these qualities, but not all. For example, 20 Degres Sud Hotel has all the excellence and intimacy of Paradise Cove, but its in-town location means it's not as secluded as Paradise Cove. TUI Sensimar Lagoon Mauritius' remote lagoon-side setting and adult-only policy are similar to Paradise Cove's, but TUI is not as luxurious, and, at 182 rooms, considerably larger. The luxury found at Constance Belle Mare Plage is on par with Paradise Cove, but Constance is also kid-friendly and more than four times the size.
2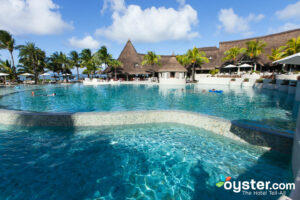 LUX Belle Mare is a five-pearl property located on a quiet coastline, and with a relaxed, modern, and timeless vibe. Its 174 rooms are all enormous and polished suites with minibars, large flat-screen TVs, free bottled water, French presses, and private outdoor areas. Some Villas have heated private pools. There are four delicious restaurants (and a Michelin-star chef), a microbrewery and local rum hut, and 174 enormous suites and villas with sea views and loads of features. The resort offers the largest swimming pool on the island, as well as water sports, a PADI-certified dive center, and a kids' club, and gorgeous stretch of white-sand beach. Just note that while Paradise Cove is for adults only, LUX Belle Mare is a family-friendly resort.
3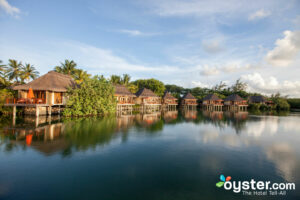 Constance Prince Maurice is a remote beachfront boutique resort with views of a calm and stunning lagoon. Aside from the beautiful beachfront, there are several lovely pools, while the high-end spa offers hydrotherapy pools, yoga, and tennis. All 89 rooms have private outdoor space, as well as minibars, Apple Mac minis pre-loaded movies on demand, satellite flat-screen TVs, pillow menus, and free Wi-Fi. Villas add more space and perks like Nespresso machines; some villas have private pools and direct beach access. Prince Maurice's restaurants -- a "floating" seafood spot, an elegant fine-dining venues with pool and ocean venues, and a Chinese/Japanese restaurant overlooking the lagoon -- all require dress codes. There are also four stylish bars that include a wine cellar and beach and pool bars with live music. Like LUX Belle Mare, Constance Prince Maurice is kid-friendly, so couples looking for a strictly adult atmosphere should look into Paradise Cove.
4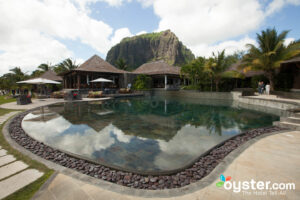 Spread out on tropical grounds and sheltered by a cliff, LUX Le Morne is an exclusive getaway on an uncrowded beach in southern Mauritius. All 149 rooms have views of the ocean from patios or balconies, as well as flat-screen TVs, minibars, and coffeemakers, while suites have extras like whirlpool tubs and garden showers. The hotel's private beach offers about 2,000 feet of white sand. The beach is shielded from the winds by the mountain, resulting in a lovely lagoon for peaceful swimming. Farther inland, four stylishly designed lagoon pools blend into the island flora and provide sea views. Multiple restaurants and bars are all designed to have views of the sea, too. Honeymooners should not that LUX Le Morne does attract a lot of families with children; Constance Prince Maurice may be a better option since the vast majority of guests there are couples, despite it also being family-friendly.
5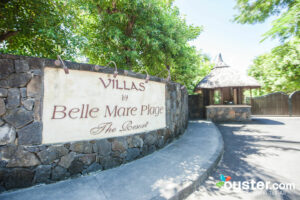 Constance Belle Mare Plage is an abundantly polished and picturesque retreat on Mauritius' lagoon. Most of the resort is oriented along a mile-long stretch of beach, with rooms, villas, pools, and terraced bars and restaurants facing the white sand and turquoise water. On the beach, guests relax in hammocks or under palapas with pina coladas and glasses of wine, explore the lagoon using the hotel's free-to-use water crafts, and walk in the surf along the curving shoreline. Amenities in the 278 rooms are high in quality, from the Apple TVs and free Wi-Fi to the peek-a-boo bathrooms with soaking tubs and rainfall showers to the furnished terraces or balconies with sea views. Seven restaurants and six bars, as well as room and beach service, four pools, two 18-hole golf courses, and a luxury spa add up to make Constance Belle Mare Plage one of the most comprehensive and dazzling resorts on the island.
6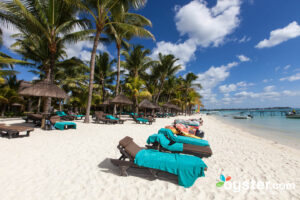 A big, want-for-nothing luxury resort on the lagoon, Trou aux Biches Beachcomber Golf Resort & Spa is a vast beach resort offering plenty of space and privacy. The 333 rooms are all suites or pool villas -- each unit has a minibar, flat-screen TV, balcony or terrace, and immense bathroom with a separate tub and rainfall shower (most have outdoor showers as well). Its nearly 90 acres of grounds hold loads of features, from a secluded spa complex to six elegant restaurants (unlike Constance Belle Mare Plage, this hotel doesn't offer an all-inclusive package). Although this is an area filled with lovely hotel beaches, Beachcomber's stands out for its length, width, and abundance of shade. Its teal waters are as calm as a lake, thanks to an outer reef, and its white sand is actually pretty soft, for Mauritius standards. At the boathouse, guests can borrow water-sports equipment for exploring the lagoon.
7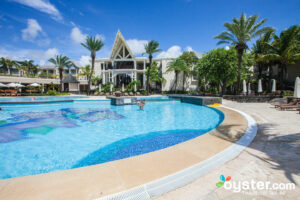 Mauritius' east coast has no shortage of luxury resorts, but The Residence Mauritius stands out for its turn-of-the-last-century style and quiet and dignified (but still kid-friendly) atmosphere. Its beautiful pool complex, full-service spa, and white-sand lagoon beach are all exceptional. Other amenities include three restaurants, a bar, fitness center, and kids' club with daily activities and late hours. The 163 classically styled rooms and suites come with minibars, free Wi-Fi, and private balconies or terraces (most with lagoon views). Travelers looking for a resort in a livelier area might prefer Trou aux Biches Beachcomber, which is in the great little beach town of Trou aux Biches in Mauritius' northwest.
8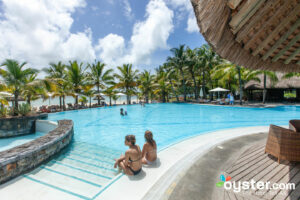 Built in the 1950s, Shandrani Beachcomber Resort & Spa is one of Mauritius' very first resorts (and the first of the eight Beachcomber properties on the island). Shandrani not only predates Mauritius' tourism boom by about two decades, it also predates the 1980s expansion of what is now the SSR International Airport. Today, commercial planes thundering overhead are the main downside here, bringing momentary disturbances to the otherwise idyllic Shandrani peninsula. Every other aspect of Shandrani centers around -- and delivers -- true tropical leisure. The 327 rooms are large and attractive (they start at 540 square feet; all come with separate tubs and rainfall showers, and furnished balconies or verandas), but it is the resort features that really stand out: a few are the lagoon-facing pools and bars, several beaches, lavish spa, and a la carte Thai and Italian restaurants open for dinner. For a resort that's not under major flight paths, consider the Residence.
9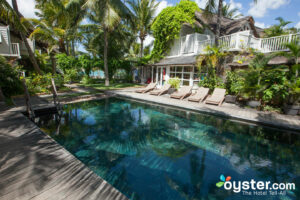 Compared to other properties on Mauritius, the adult-only 20 Degres Sud Hotel is truly one of a kind. It's one of the island's only true high-end boutiques, with every aspect well thought-out and genuinely excellent. No two of the 36 rooms are identical, but all are gracefully outfitted with elegant decor and amenities such as flat-screen TVs, coffee- or espresso-makers, and semi-open bathrooms with separate showers and claw-foot tubs. About half have beautiful views of the bay. The colonial-elegant vibe of the hotel is in full display in the main room of the restaurant, with stone walls, white wood-plank ceilings with skylights and large picture windows with rattan shades overlooking the beach and lagoon. The hotel also offers nightly three-course dinner cruises in the bay, aboard a restored 1929 boat. Other features include two lovely garden pools and a small spa, but travelers wanting better, bigger beaches will be happier at the Shandrani.
10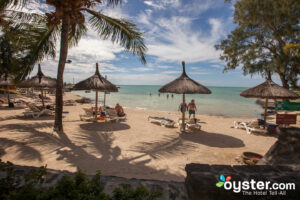 In 2016, this lagoon-facing all-inclusive resort converted from the family-friendly Blumarine Attitude to the adult-only TUI Sensimar Lagoon Mauritius. To reflect its new concept, many of the hotel's rooms and some common areas (including the lobby) underwent considerable renovation, resulting in a look that's sharp and contemporary. Many of the 182 chic rooms feature serene ocean views, and all have air-conditioning, free coffee and tea, and balconies or terraces. This eco-conscious property features a spa, three pools, and four restaurants and bars, including a cluster of street-food carts on the beach under a banyan tree. Snorkeling, kayaking, windsurfing, and glass-bottom boat trips to discover the coastal marine habitats are all free, as well as all-day entertainment, like cocktail demos and salsa classes. For a more intimate and refined boutique experience, 20 Degres Sud is the better pick.
11
Lining a beautiful stretch of eastern Mauritius shoreline, Tropical Attitude is an adult-only all-inclusive resort with stunning lagoon views from nearly every area. Renovations in mid-2017 left the rooms, restaurant, and pool bar with a trendy, contemporary look, and half-board and all-inclusive rates are available. The 58 rooms have beach-chic contemporary style that includes cane screens, basketry-topped benches, and gauzy canopies over the beds. All come with flat-screen TVs with satellite channels, free coffee and tea, and minibars (free for all-inclusive guests). Tropical's beach disappears at high tide, but the resort compensates with free daily boat trips to the famous Ile aux Cerfs, and free twice-a-day glass-bottom boat trips around lagoon.
12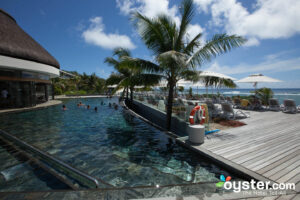 Radisson Blu Poste Lafayette Resort & Spa, Mauritius is a secluded beach resort specifically for couples and honeymooners, located on Mauritius' northeast coast. For an all-inclusive from an international brand, the resort is surprisingly intimate. There are three restaurants, a spa, and a fitness center, but only one bar and pool. The resort's 100 rooms have streamlined beachy decor, flat-screen TVs, and minibars. Superior-level units have private patios and terraces -- many with lagoon views and some with direct beach access. Poste Lafayette's secluded location, scaled-down size and features, and adult-only policy are great for couples, but note that its Standard Rooms lack balconies and sea views (compare this to Tropical Attitude, where all rooms have outdoor space and lagoon views).
13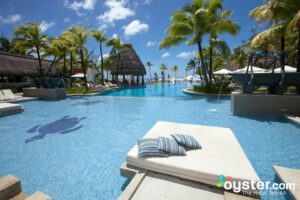 Bordered by a beautiful beach on a sheltered bay, Amre Resort & Spa is a breezy and immaculate adult-only all-inclusive with extensive features. The hotel is split into north and south sections, and most of its features and animation are concentrated in the middle, by the pool and restaurants, and in the south section, leaving the north side dedicated to peace and quiet. With 297 rooms, Ambre is among the largest resorts on Mauritius' east coast. Its sizable rooms have flat-screens, topped-off-daily minibars, and patios or balconies (around 80 percent of the rooms have sea views). For chicer rooms and fresher facilities, adult travelers could look into TUI Sensimar Lagoon Mauritius on the island's north coast, which was renovated in 2016.