Best Montauk Vacation Rentals
Montauk is one of the Hamptons' top destinations, due to its easygoing vibe, surfer beaches, coastal bike trails, and party scene. It's the kind of place that summer weekends were made for, but visitors keen on a longer getaway (and who wouldn't be?) would do well at these condo- and apartment-style hotels.
See All Montauk Hotels
1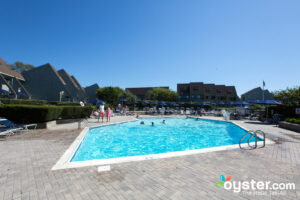 There are 92 individually decorated units at this three-pearl Montauk property, one of the most popular vacation spots in town. The peaceful location on eight-and-a-half natural acres has direct beach access, and is only a five-minute walk to all the shops and restaurants of downtown Montauk. The One- and Two-Bedroom Townhouses have two floors with kitchens and separate bedrooms, plus private decks. On-site, there's a pool, fitness center, and tennis courts. Wi-Fi is free throughout the property.
2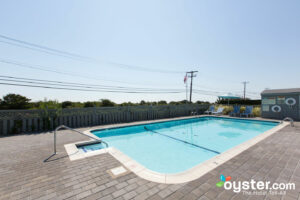 In terms of small, humble beachside lodging, the Beach Plum Resort ticks all the boxes -- it has a homey ambience, simple style, and a laid-back ethos that's all just a short walk across the road to the beach. All room types -- Studio, One and Two-Bedroom Units, and Cottages -- are ideal for families or groups. This is a condo-style property and each unit is privately owned, so decor varies throughout. However, many have a tasteful nautical decor. Regardless of size, each unit provides the same features, like air-conditioning, free Wi-Fi, a flat-screen TV, living area, and full kitchen with stove, microwave, fridge, coffeemaker, and crockery and cutlery. All units have patios or balconies, and many of those have ocean views, although views from rooms on the second floor are the best. Beach Plum's backyard area has picnic tables, barbecue grills, and a bike rack. During the summer, free yoga and fitness classes are offered to guests, and parking and Wi-Fi are free of charge.
3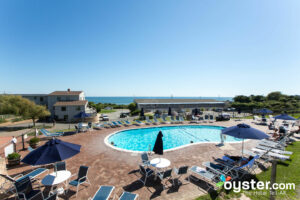 With its shaker shingled exterior and blue-and-white awnings, it's immediately clear that Beachcomber Resort At Montauk both embraces its name and looks the part of an eastern Long Island beach getaway. The peaceful beachfront hotel has 88 individually decorated rooms with air-conditioning, full kitchens, living areas, and balconies offering the sights and sounds of the ocean. Several multi-room apartments are also available. The vibe overall is laid-back and low-key; don't expect a party-hard atmosphere, the likes of which is creeping into Montauk with a quickness. While most of the units are individually owned vacation rentals, the hotel operates like a traditional property, with a front desk and typical mid-range amenities, like a heated pool, tennis court, sauna, and free Wi-Fi (although the signal can be spotty). This is a popular pick with self-catering families and couples on summer holidays, and many guests come back year after year.
4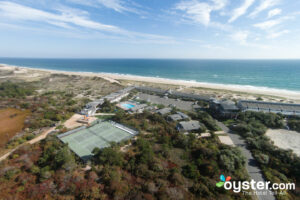 Driftwood on the Ocean is a quiet, family-friendly beachfront property with an uncrowded stretch of sand. The privately owned, cottage-style units (Studios and One- and Two-Bedroom Suites) have exposed ceiling beams, kitchens, and beachfront or dune views. All rooms have free Wi-Fi, air-conditioning, ceiling fans, flat-screen TVs, coffeemakers, and irons. The hotel has well-maintained grassy lawns (home to barbecue grills, picnic tables, playgrounds, basketball and tennis courts, shuffleboards, and a large outdoor pool with lounge chairs), and a long pathway leads to the sandy shores, which has lounge chairs and an attendant on duty. The vibe here is quieter than in downtown Montauk, and the Driftwood draws couples and families.
5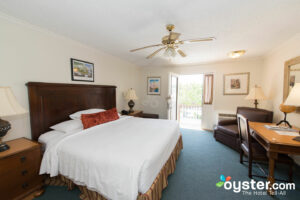 The charming Kenny's Tipperary Inn is a charming motel-style property with well-tended grounds and a relaxed atmosphere. It isn't within walking distance of the town center or any major hotspots, but it's in a peaceful location about a five-minute walk to Lake Montauk and to the Block Island Ferry. All of its units have a budget look, but they're a bit better appointed than typical properties in the hotel's category. Apartments come with living areas with sofa beds; dining areas; and kitchens with granite countertops, refrigerators, dishwashers, ovens with stoves, cookware, and tableware. One apartment has direct access to the Zen garden and pool area.
6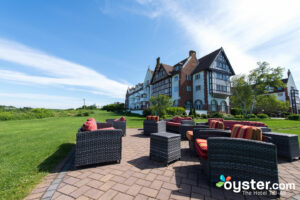 Although Montauk Manor is well past its glamorous 1920s heyday, when high society flocked to its grand ballrooms, the property still has some Old World panache. For starters, the red-brick Tudor Revival-style hotel is fringed with elegant gardens and surrounded by 12 acres of impeccably maintained lawns. All of it overlooks the Atlantic Ocean, Gardiner's Bay, and Block Island Sound, enhancing the quiet, away-from-it-all vibe of the property. The 140 privately owned condo-style units -- ranging from Studios to One-, Two-, and Three-Bedroom Suites -- are where things go downhill. Each unit is decorated by its owners, so there is no consistent theme in terms of decor, and some units are considerably more dated than others. All have kitchens or kitchenettes with standard appliances and utensils/cookware, but these can also vary -- some have more modern Keurig machines while others feature basic coffeemakers, for example. Outside of the rooms, there are excellent features: two pools, tennis courts, bocce and shuffleboard courts, a putting green, a one-room spa, and an Italian restaurant.
7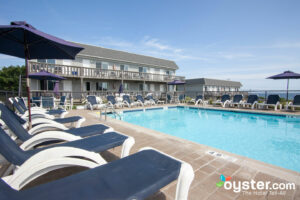 A few minutes from the Montauk town center, the family-friendly Hartman's Briney Breezes Motel is a small, welcoming property with a great location by the water. The large 44 rooms are designed with families and groups in mind -- all are laid out like apartments, with fully equipped kitchenettes, seating and dining areas, sofa beds, and shared balconies or patios. The smallest rooms are the Studios, which are suitable for two but still feel quite spacious, while the larger Suites work for four people. Rooms on the top level are quieter and feature better views, but are only accessible by stairs. Hotel features include free parking, barbecue grills, a heated outdoor pool, and green space, as well as reserved tee times for guests at the local golf course.
8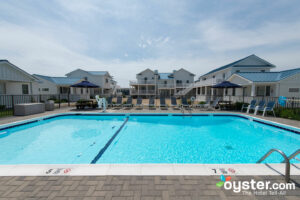 Perched above Napeague Bay, The Montauk Soundview Resort Hotel combines incredible views with a low-key vibe. Nicely sized room options include Studios, One- and Two-Bedroom Units, and Two-Bedroom Cottages; the decor varies across units, but is definitively beachy and nautical. All have full kitchens, or kitchenettes with mini-fridges and two-burner ranges. Some have older tube-style TVs while others feature flat-screen versions, and all have cable and free Wi-Fi. Grills next the water, a good-size outdoor pool, and coin-operated laundry room are all handy features for the families and groups who stay here.