Best Luxury Hotels in Universal Orlando, Orlando
Take a look at the best luxury hotels in Universal Orlando.
See All Universal Orlando Hotels
1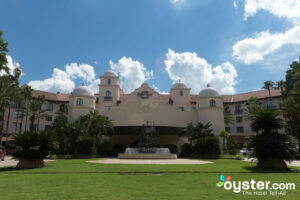 The 650-room upscale Hard Rock Hotel at Universal Orlando Resort is a fun, funky, rock-and-roll-themed hotel that offers priority access to the Universal theme parks. Designed to give guests the "rock-star feeling," there are tons of kid-friendly activities, including a kids' club, arcade, and children's pool. For adults, there are a huge resort-style pool, extensive fitness center, and a Fender guitar lending library. Guest rooms are big, spotless, and contemporary, with lots of extras and modern bathrooms. The nearby Loews Portofino Bay Hotel at Universal Orlando is a touch more luxurious (and expensive).
2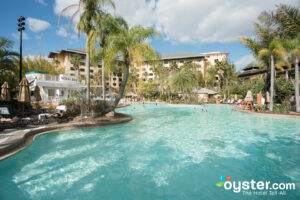 Popular with families visiting the Universal Studios theme parks, Loews Royal Pacific Resort is a 1,000-room, four-pearl resort with a Pacific Island/Balinese theme. Modern rooms here range from Standard units to Suites, and some have kid-pleasing decor themes such as Jurassic Park. As one might expect from a theme park resort, most of the amenities here are geared toward families, from the huge lagoon pool to the busy kids' club. However, there are also plenty of restaurants with food that adults will enjoy (think sushi and sashimi), plus a business center and lots of meeting space. Visitors may want to compare rates and amenities at one of the other Universal hotels, such as Loews Portofino Bay Hotel at Universal Orlando, which has an on-site spa.
3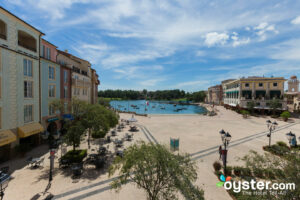 Modeled after the real Portofino Bay on the Italian Riviera, this 750-room Loews hotel has nightly singers in the piazza, great Italian restaurants, and a waterslide that resembles a Roman aqueduct. It's the most expensive of Universal's four resorts, but that's because of its bigger, more beautiful rooms, gorgeous spa, and three pools, including two quieter ones for couples.