Great Hotel Rooms in Orlando
A team of Oyster reporters spent weeks exploring 31 hotels in Orlando. We slept in the beds, ate in the restaurants, tested the service, and lounged by the pools, all with an eye toward selecting the most distinguished properties. Below is a list of some great hotel rooms we found, and you can also view them in more detail in our hotel room slideshow.
See All Orlando Hotels
1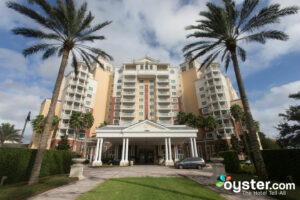 Offering much more than a typical hotel room, the guest rooms here range from one-bedroom condo-style units -- like the cheapest room category, the One-Bedroom Villa -- to private, eight-bedroom homes. Like most Central Florida resorts, the rooms have a tasteful-if-muted color palate, and while the details of decor in each unit may vary, all are more stylish, modern, and impressive than you'll find at other nearby resorts, like the cheaper Mystic Dunes or the often more expensive Boardwalk Villas.
2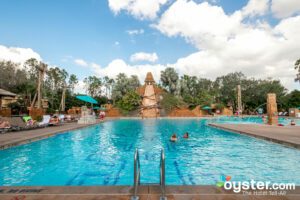 Coronado Springs' rooms hit their category on the mark: They're moderate in size, furnishings, and views. That said, they're at the top of their game compared to rooms at Disney's other "Moderate" resorts (or even some of the more expensive resorts). Polyester quilts have been replaced with down comforters and pillow-top mattresses; the new furniture is in great condition; flat-screens replace tube televisions; the alarm clocks even have MP3 hookups.
3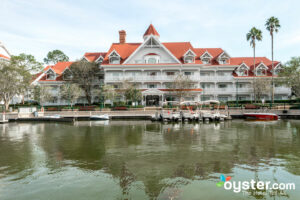 A throwback to Florida's grand old Victorian-style seaside resorts, the Grand Floridian has standard rooms that are among the largest -- and most elegant -- of any Disney resort. However, unlike the more affordable Coronado Springs' plush down duvets, the Grand Floridian has polyester-blend bedspreads. Most rooms were last renovated in 2007 (like this standard room) and still look and feel fresh and new with wood trim and linens in soft, beachy colors.
4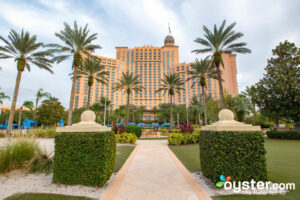 Wonderfully soft beds, all-marble bathrooms, floor-to-ceiling glass windows, high-tech appliances, and space -- lots of space -- make the rooms at the JW Marriott (which were renovated in 2011) a significant step up from similarly priced hotels elsewhere. Unlike at most Disney resorts, the very soft beds come with a pillow-top mattress with a featherbed, a down duvet, and seven down pillows. The large marble bathrooms have a separate shower and tub, Nirvae-brand bath products, and waffle-weave cotton bathrobes.
5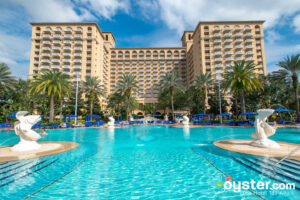 Decorated in the slightly bland but traditionally classy style of most Ritz-Carltons, the rooms here bear all the markings of a luxury chain hotel -- top-end electronics, beautiful wood furniture, and sumptuous beds. And after a 2012 renovations, they are even more impressive. Inside the enormous bathrooms you'll find marble fixtures, separate showers and bathtubs, Bulgari-brand toiletries, 100-percent-cotton towels, Turkish cotton robes, and slippers.
6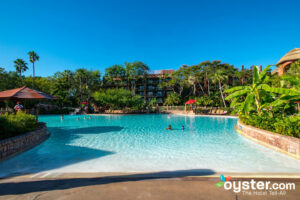 Standard rooms aren't especially spacious, but the brightly patterned bedspreads, few pieces of hand-carved wooden furniture, and sheer draperies above the headboards made to look like mosquito netting help create a fun, safari spirit in the rooms. Small bathrooms come with double sinks, marble vanities, a small, separate shower area, and toiletries by H20. Most rooms come with balconies -- if you're lucky, you may catch a glimpse of the gazelles and giraffes grazing right outside it.
7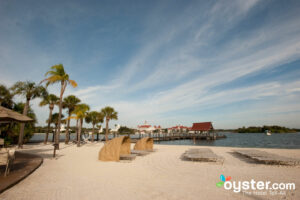 The standard guest rooms at the Polynesian are among the largest standard rooms at any Disney resort -- much more spacious than the rooms at the Animal Kingdom Lodge or Coronado Springs. Despite their spaciousness, however, the rooms still feel dark, partially because of the dark décor (lots of brown and beige), but also because there's just not enough light sources, especially in the bathrooms. Sure, it's bright enough to read shampoo labels but the yellow haze can be irksome. Since the hotel's 2007 renovations, all of the rooms now include flat-screen TVs and alarm clocks with iPod docks -- unlike most Disney resorts, which will have older tube TVs.
8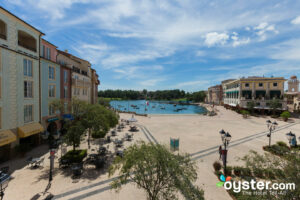 It's easy to see why rooms at this hotel are the most expensive of the three Loews resorts at Universal Studios. Designed to evoke the beauty and charm of homes in the Italian Riviera, these rooms are styled in warm hues, rich textiles, and hand-painted detail. The spacious bathrooms have marble counters, granite tiles, and high-quality Lather bath products (bamboo creme-scented shampoo, conditioner, lotion, and bar soap).
9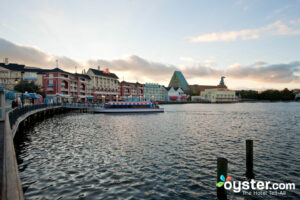 Disney's Boardwalk Villas is an all-suites resort -- all of the guest rooms are either studios, one-, two-, or three-bedroom suites. Suite-level rooms include a separate living room and a full kitchen. All but the studio suites have large bathrooms with separate bathtubs and standing showers (studios have a combined tub/shower). Every Suite also has a cute balcony or ground-floor terrace.