Best Boutique Hotels in Prague
We love boutique hotels since fewer rooms often make for more personalized service and the presence of fun, quirky touches throughout. And we really love boutique hotels in Europe, since the continent is home to small properties that range from quaint and homey to glamorous and deluxe. Take a look at our favorites in Prague.
See All Prague Hotels
1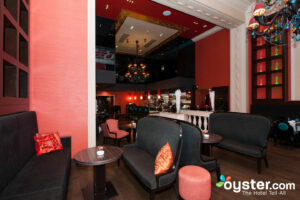 Also the most luxurious hotel in Prague, Buddha-Bar is the best boutique. Although it has only 38 rooms, this decadent property does not skimp on features; there's a gorgeous spa, well-regarded restaurant, and free Wi-Fi throughout. While there's no on-site fitness center, guests do get free access to a nearby gym. Rooms, though, are the highlight. Asian-inspired decor fills these luxe spaces, which come with posh extras like sound systems, separate soaking tubs and stall showers, and fresh orchids.
2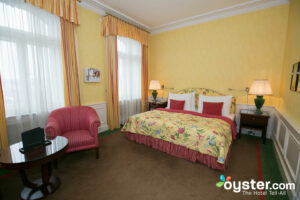 Hotel Le Palais stands out among neighboring boutique hotels for its impressive art collection; while some rooms have a classic (almost dated) style, those that mirror the more artsy side of the hotel are truly stylish. Unlike at Buddha-Bar, they don't all have separate showers and soaking tubs, but this hotel is still a top boutique option. Guests can relax in the cozy library with fireplace, and enjoy an extensive free breakfast.
3
This historic property, next to Prague Castle, features lovely grounds and a classic vibe in its common spaces, which feature dark wood furniture, gold chandeliers, and numerous antiques. The 19 rooms -- though keeping with the traditional style as far as decor -- are thoroughly modern in the way of electronics; picture iPads, Apple TVs, and free Wi-Fi. It comes in slightly below Hotel Le Palais and Buddha-Bar Hotel since the Golden Well has neither a fitness center nor spa.
4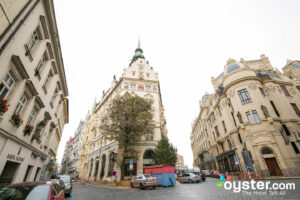 Over a century old, Hotel Paris is an elegant boutique property in Prague's Old Town, across from Powder Tower. Some rooms are small, but all feature grand Art Nouveau decor, and one interesting suite is set in a tower. For a smaller hotel, it offers numerous amenities: there's a spa and small fitness center, and free breakfast is served daily. It nonetheless finds itself fourth of our list, though, since room decor is a tad tired and they don't offer the same high-tech features as those at Golden Well.
5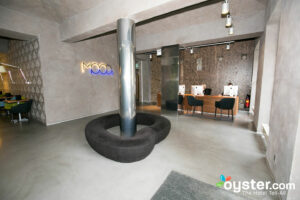 MOODs Boutique Hotel is certainly the most modern on our list; rooms come equipped with iPod docks, Apple TVs (upon request for rent), and free Wi-Fi, and decor throughout is sleek and streamlined. It can feel a bit chain-y though, and the property lacks a fitness center and full restaurant (breakfast is free). Still, MOODs is a top boutique property in Prague since rooms are spacious and there's a small spa and posh bar on-site.