Historic Hotels in Sydney
Oyster knows what travelers look for in their hotels. So if you're planning a getaway and need a place to start, you've come to the right place. Looking for a little history? Check out the historic hotels in Sydney and get inspired!
See All Sydney Hotels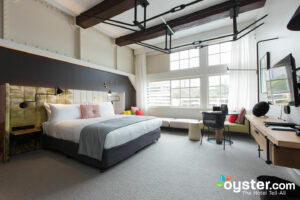 The unique Blue Sydney was originally a 1,310-foot long wharf built in 1911 on Woolloomooloo Bay. The architecture and decor of this luxury boutique hotel retain this history, mixing bits of the industrial warehouse look with a chic, modern design. The 100 rooms and lofts have posh, nautical style, as well as iPod docks, flat-screen TVs, and Wi-Fi (for a fee) -- but show some minor wear and tear. It's part of the Taj hotel chain, and is certainly one of the most luxurious hotels in Sydney -- located in a popular dining destination, near high-end restaurants and bars. The hotel's own on-site hot spot, WaterBar, is an impressive cathedral-meets-warehouse lounge with an extensive food and cocktail menu, stylish seating, stunning high ceilings and an overall ultra-cool ambiance. But it's a bit removed from more popular areas, such as the Central Business District.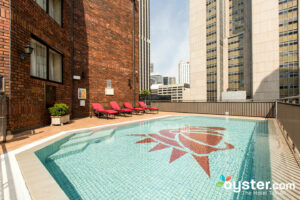 The upscale Sir Stamford at Circular Quay is located next to the Royal Botanic Gardens and the Opera House. The hotel partly resides in a building that dates back to the 1800s -- and is currently listed in the National Heritage Register -- and its classically elegant façade and interior design reflect this history. The property is grand, to be sure, but it's also a bit past its prime. The spacious, bright rooms are charming and homey, with some lovely antiques, but the decor scheme is dated; the marble bathrooms are the clear highlight. The European style in the lobby and common spaces still impresses, however: In addition to Georgian antiques, eight fireplaces and 550 crystal chandeliers, the hotel also contains one of Australia's largest private collections of fine art. The acclaimed on-site restaurant offers beautiful views of Sydney Harbour, while the stylish bar has a wide selection of high teas, wine and cocktails.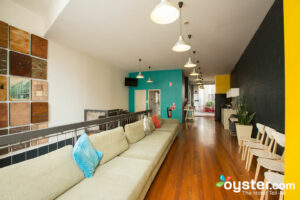 Located on the fringe of the Chinatown district, this upper-middle-range, 72-room boutique has a historic facade and modern interiors. Each of the 68 rooms are small but clean and filled with character; they feature crisp white bedding, whimsical prints, and flat-screen TVs. Sleek bathrooms offer stall showers complete with rainforest showerheads. One big perk here is the guest lounge with comfy seating, a small kitchenette, computers for guest use, vending machines, and laundry facilities. It's a small property, so guests shouldn't expect much else in the way of amenities.