Best Bed and Breakfasts in the United States
Resorts and mega-hotels certainly have their perks, but few stays can feel as personal or as cozy as one at a quaint bed-and-breakfast. While the level of luxury and service can vary greatly from one B&B to another (some claim the status simply by offering free bagels each morning), we've had the good fortune of holing up in some particularly charming bed-and-breakfasts across the states. From romantic rooms that maintain the property's historic flair to absolutely glorious breakfast buffet spreads, these twelve bed-and-breakfasts offer the very best in the U.S.
See All United States Hotels
1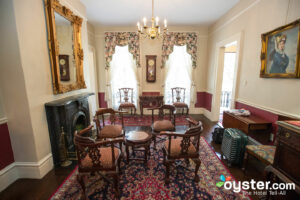 The 15-room Savannah Bed and Breakfast Inn was built in 1853 in the southern end of the historical quarter of Savannah and is listed in the local register of Historic Inns. Each room has individual character, but all are decorated in a formal, traditional style with four-poster beds, oriental carpets, and shelves stocked with books. The inn is renovated and bathrooms are modern, but certain period features, like steep, narrow staircases, remain. Breakfast included in the daily rate is excellent and southern-inflected; afternoon tea and evening cookies are also served. Rooms are available in four carriage houses and assorted nearby cottages.
2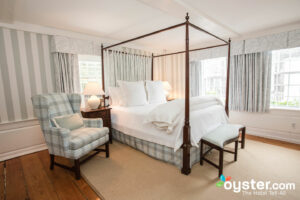 This charming, elegant B&B fits in nicely with the Nantucket atmosphere, and is one of the only inns on the island that provides a full, hot breakfast -- and a beautiful one, at that. The rooms don't come cheap, but then again, nothing on Nantucket does. And the fact that downtown is a mere three-minute walk may make it worth the price for some. Other perks include elegant decor and up-to-date amenities.
3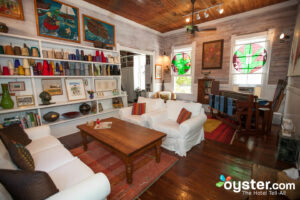 Located inside a historic, late 19th-century house, the 10 rooms at the Key West Bed and Breakfast exude intimate luxury. Vibrant art and local flare converge in this Victorian-style property, which has a wide, Southern-style front porch and beautiful architecture. This charming property is a great fit for couples looking for a romantic getaway but who also want to be close to all the action on Duval Street and the sunset celebrations on Mallory Square. Rooms on the second floor share bathrooms, while rooms on the first and third floors are more spacious, and some have private sundecks.
4
The Winvian is a romantic, upscale property set on 113 acres of countryside outside tiny Morris. Its 19 individually decorated cottages all have a feel of understated, rustic elegance with the convenience of modern amenities. All units have working fireplaces, large bathrooms with separate walk-in showers and jetted tubs, and unique, mind-blowing design features.The outstanding spa and the wonderful restaurant serving a tasty farm-to-table menu are just some of the highlights. Guests can choose between an all-inclusive package or a la carte, but both include delicious daily breakfasts.
5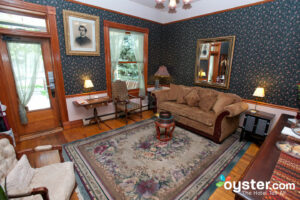 For those interested in a unique, historic B&B in Albuquerque, the Brittania & W.E. Mauger Estatemight be the perfect choice. The three-story red-brick Queen Anne-style home was built in 1897 and has been excellently maintained and restored -- but contemporary touches such as free Wi-Fi make this a contemporary property, as does its prime location to modern attractions (downtown and the Convention Center are a short walk away). Guests rave about the breakfasts, chocolate chip cookies, and evening appetizers with wine, as well as the personal service and decor.
6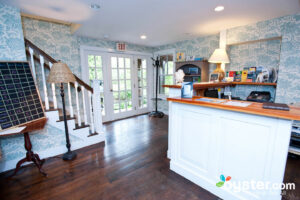 More refined than its sister property, The Menemsha Inn, The Beach Plum offers comfortable rooms and suites with French-country style. The property is a beautiful, remote up-island spot overlooking Menemsha Harbor, the fishing village, and a lighthouse. While there are few on-site activities, guests can go next door to the Menemsha Inn to play tennis or hit the gym. The on-site restaurant is excellent, and guests can enjoy their free breakfast either indoors or on the quaint outdoor patio.
7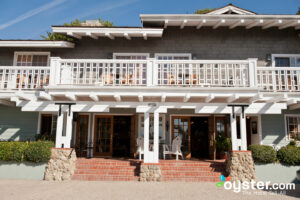 Inn on Summer Hill is a charming beachside bed and breakfast located in the coastal village of Summerland. From the outside, the inn resembles a typical beach home with shaker siding and white decks overlooking the Pacific Ocean. The interior is more country than beachy, with wood-paneled walls or ceilings and wood-burning fireplaces and whirlpool tubs in each room. Rooms, which are decorated in a homey style, also have balconies that offer ocean views -- though the Pacific lies just beyond busy Route 101.
8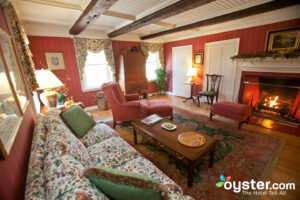 The Inn at Ormsby Hill is a quintessential historic B&B. Guests come to know the innkeepers -- who make a delicious free breakfast -- by name over the course of a peaceful stay. Each of the 10 rooms is individually decorated, but they all share a theme of classic New England decor with lots of patterns and warm colors. There are no extra amenities, like a fitness center or spa, but modern extras like flat-screen TVs and iPod docks keep the inn from feeling dated, and some rooms have lovely extras such as fireplaces, private decks, and steam-sauna rooms.
9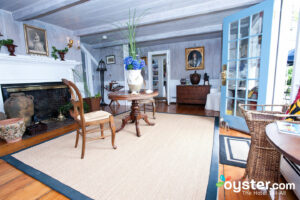 A Little Inn on Pleasant Bay is exactly what an inn should be -- peaceful, charming and relaxing. The inn's historical architecture features a Main House (originally built in 1798, and once a hiding place for slaves traveling the Underground Railroad) with classic hardwood floors. Guests can enjoy a free European buffet breakfast on the patio each morning, and take in a sunset over the bay from one of the two comfortable lounges, stocked full of magazines, books, and board games. Rooms purposefully lack TVs to give the resort a laid-back, tranquil vibe.
10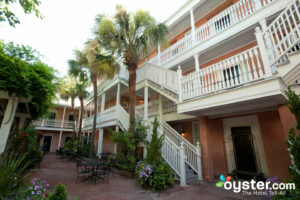 This quaint, 25-room bed-and-breakfast, housed within a Civil War-era private residence, has an excellent location within the Historic District and competitive rates. Rooms are decorated in traditional style (white quilts, four-poster beds, wood floors), and the property features a large outdoor whirlpool underneath a shady pergola. Free breakfast is either delivered to your room or served in the courtyard.
11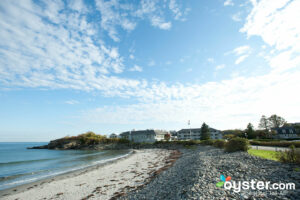 Stage Neck Inn has a scenic oceanfront location, right next to York Harbor Beach in the cute town of York. The 58 rooms have simple decor (white bedspreads with green throws; beige walls) and free Wi-Fi. The hotel offers some outstanding features, like access to the sandy beach, an outdoor freshwater pool with ocean views, an indoor atrium pool, and a fire pit surrounded by Adirondack chairs. Most guests opt for the Bed & Breakfast rates, which include the delicious breakfast served daily.
12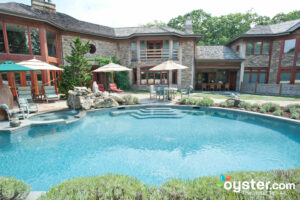 This elegant B&B in East Hampton is exactly what its name suggests: a house full of art. It was designed and decorated by the owners, Michael and Rosalind, who combine mutual talents in art and hospitality. There are only four rooms, but there are all the amenities of a larger property, including endless communal spaces, an outdoor pool, a fitness center, and a lovely free breakfast.