Best Family Spring Break Hotels in the U.S. Virgin Islands
For many families, Spring Break means it's time to pack up and get out of town together. After staying at hundreds of properties across many destinations, our undercover reporters have chosen the best hotels for family vacations. In addition to offering beautiful weather and beaches, the U.S. Virgin Islands can save families some hassle because of their "unincorporated territory" status: citizens don't need passports, English is the official language, and the U.S. dollar is the official currency. Below is our list of the most kid-friendly hotels for Spring Break in the U.S. Virgin Islands.
See All U.S. Virgin Islands Hotels
1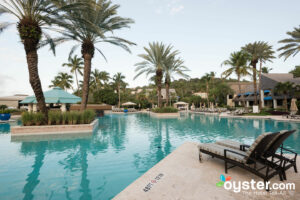 The Westin St. John is the best kid-friendly resort in the U.S. Virgin Islands. Children receive personalized amenities like coloring books or bath toys and are treated to complimentary beverages at mealtimes. The supervised kids' club ($60 per day) -- for ages three to 12 (it's four-and-up at other hotels) -- offers daily activities like sandcastle contests, movies, and swimming. And teen-interests aren't neglected: They can keep busy at the 1,200-square-foot Westin Teen Center or with activities like parasailing, kayaking, tennis, and salsa lessons.
2
Caneel Bay lacks an elaborate pool or even TVs in the rooms, but it has one of the best, and rarest, of kid-friendly amenities in the Virgin Islands: free supervised activities. Kids three to 12 can spend the day participating in arts and crafts, treasure hunts, and nature walks through the activity center, Turtle Town. Plus its location -- in the midst of the Virgin Islands National Park -- offers ample hiking and outdoors activities.
3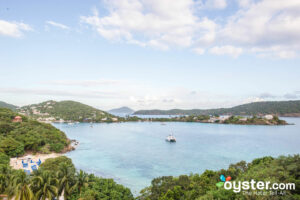 A cool grotto-style pool, fun water activities like bumper boats, and the "Kids Klub's" scavenger hunts, snorkeling, and iguana feeding ($95 per day) make the Wyndham Sugar Bay the best family resort on St. Thomas, especially since families can easily fit into the large standard rooms (available with two double beds or free rollaways).
4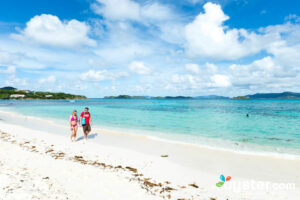 Crystal Cove Beach Resort on Sapphire Beach has distinctive pros and cons. Situated on gorgeous Sapphire Beach, this stretch of sand is one of the best in the Virgin Islands -- clear, turquoise, and calm, with great snorkeling and lots of sea life. The property also has a large pool and tennis courts and offers condo-style living at an affordable price.
5
Made up of 478 guest rooms, this is one of the largest resorts in theU.S. Virgin Islands. It has two gorgeous pools, a long stretch of beachfront, a qualityspa and fitness center, ample bars and restaurants (including one of the most fashionable restaurants on the island), an in-house scuba tour operator, and enough space between it all to find some relative peace and quiet.
6
The Ritz-Carlton is St. Thomas' classiest resort, located only five minutes from Red Hook's fun dining and yacht scene. Its private sailboat, fitness center, spa, and soft-sand beach -- a marine-life sanctuary -- are all among the best in St. Thomas. Though the food and service don't compare to swankier Ritzs elsewhere, it's a solid family pick, especially with Standard rooms that have either a king bed plus a sleeper sofa or two double beds.
7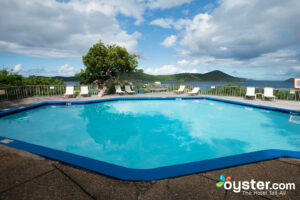 Point Pleasant represents a good balance of private, condo-style living and resort-style amenities, including a restaurant and spa on-site. The guests are mixed with couples, families, and groups. The fully-equipped kitchens and spacious living areas are good for long stays.