Most Romantic Hotels in Virginia Beach
If Virginia is for lovers — and a long walk on the beach is the ideal date — then Virginia Beach is a great place for a couple's getaway. Take a look at the most romantic hotels in Virginia Beach.
See All Virginia Beach Hotels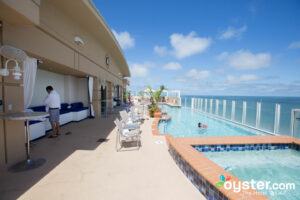 The ambiance at the 289-room Hilton Virginia Beach is upscale, especially when compared with many of the other hotels in town; it's also bigger and a tad less low-key. Occupying a 21-story building that towers over its neighbors, the Hilton stands out even from the outside. Most of the chain-like rooms have beach-facing balconies. There are two pools, one of which is a rooftop infinity pool with great views, two upscale restaurants, and a bar. That said, there are fees for Wi-Fi (unless guests are Hilton Honors members) and parking, both of which are free at most other hotels in town.
The 240-room Founders Inn and Spa is an upper-middle-range property that blends colonial heritage with resort-style features. The perfectly manicured grounds are a highlight here, complete with a fenced in dog park, an outdoor pool, and spa. Rooms are traditionally elegant, with floral patterns, four-poster beds, antique furnishings, and modern appliances; some have gas fireplaces. The property has an indoor pool and fitness center.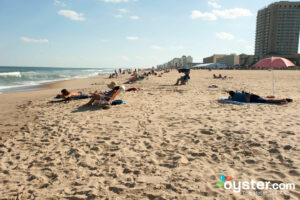 Renovated in 2013, this oceanfront property offers 72 spacious suites with kitchens and private balconies with great views of the Atlantic Ocean, plus plenty of free perks and amenities. In addition to a prime location on the boardwalk, this Residence Inn has a heated indoor pool, hot tub, cozy lounge with a fireplace, and outdoor barbecue grills -- and pet-friendly policy, so look elsewhere if dogs aren't your thing.