Best Boutique Hotels in Zurich
These boutique properties range from a collection of 12th-century buildings to a 20th-century townhouse. But tall share a strong sense of design and a small size (the largest one has 60 rooms). Check out the best boutique hotels in Zurich.
See All Zurich Hotels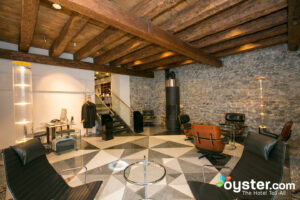 The Widder Hotel is a superbly renovated luxury property with medieval heritage located right in the center of Zurich. Chic rooms feature a mix of historic decor features and contemporary touches, and all have high-end stereos and TVs. There's also an excellent on-site restaurant with a huge selection of single malt whiskies. While rates are high even for a Zurich luxury hotel, especially given the lack of spa or fitness facilities, the Widder is among the most unusual and special hotels you'll find in Zurich, if not in all of Switzerland.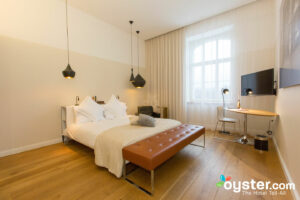 Housed in the former 1880 Hurlimann Brewery outside town, B2 Boutique Hotel + Spa is part of a repurposed complex that includes Google and the Thermal Bath & Spa Zurich (to which guests get private access and a discount -- it includes a heated rooftop infinity pool and thermal baths). The Bahnhof Zurich Enge railway station is an eight-minute walk from the hotel, and it's 10-minute tram ride -- or drive -- to the city center. The 60 rooms are stylish, with such amenities as open rainfall showers, Nespresso machines, and free minibars.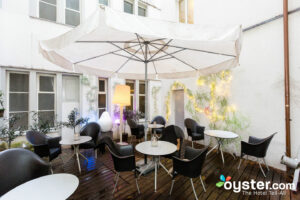 Housed in an early 20th-century townhouse in a quiet neighborhood near the University of Zurich , the Plattenhof Hotel is a simple boutique with a design-heavy atmosphere. Art plays an integral part throughout its interiors, with rotating exhibitions (often featuring Swiss artists) displayed in the common halls, as well as in the restaurant and bar. Its rooms are small, but modern, and benefit from sleek designer furnishings and locally produced art. The 37 contemporary rooms feature flat-screen TVs and iPod docks, but there's no air-conditioning. Guests get a free buffet breakfast and there's an Italian restaurant with a great seasonal garden patio, along with a lobby lounge bar.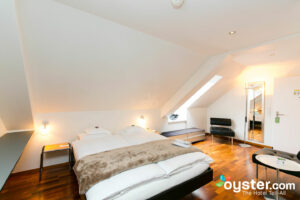 The Hotel Helmhaus is a family-run boutique hotel set on a cobbled square overlooking the River Limmat in Zurich's Old Town. While the guesthouse has its roots in the 14th century, the 24 guest rooms are particularly sleek and contemporary, with polished oak floors, minibars, and satellite TV. On-site amenities are limited, though an extensive breakfast is served free of charge. However, rates are pretty high overall, especially considering the lack of a full restaurant or fitness facilities.
The Townhouse Boutique Hotel is a stylish property in the heart of Zurich, around the corner from high-end shopping along the Bahnhofstrasse. Despite its chic decor, it's a modest hotel with just a small, but hip cafe, and a lounge with an honor bar. Touches like designer wallpaper and elegant hardwood furniture up the charm factor, and while some of the 25 rooms are tiny, they all have flat-screen TVs, iPod docks, and tablets. High-end Molton Brown toiletries are a nice perk, too.