When most people think about spring getaways, they think about the Caribbean. They think about getting a jump start on their tan and getting far away from it all -- with an ocean between their vacation and their office. But the spring shoulder season is actually a great time to take advantage of the prime coastal vacation spots in the continental U.S., especially on the East Coast. During the winter and the summer, East Coast hotels and inns book up fast, but during the spring, there's a bit of a lull, leading to cheaper rates and the lack of crowds.
So this spring, reconsider the white-sand beaches and give the East Coast a chance to give you the R & R -- or the adventure -- you need. With a coast so vast, you're bound to find the perfect trip for you, whether you're looking for skiing on snowy mountain tops (if you vacation up north earlier in the season), to balmy nights by the water (if you vacation down south later in the season). Here are some of our favorites, from the top of the coast to the bottom.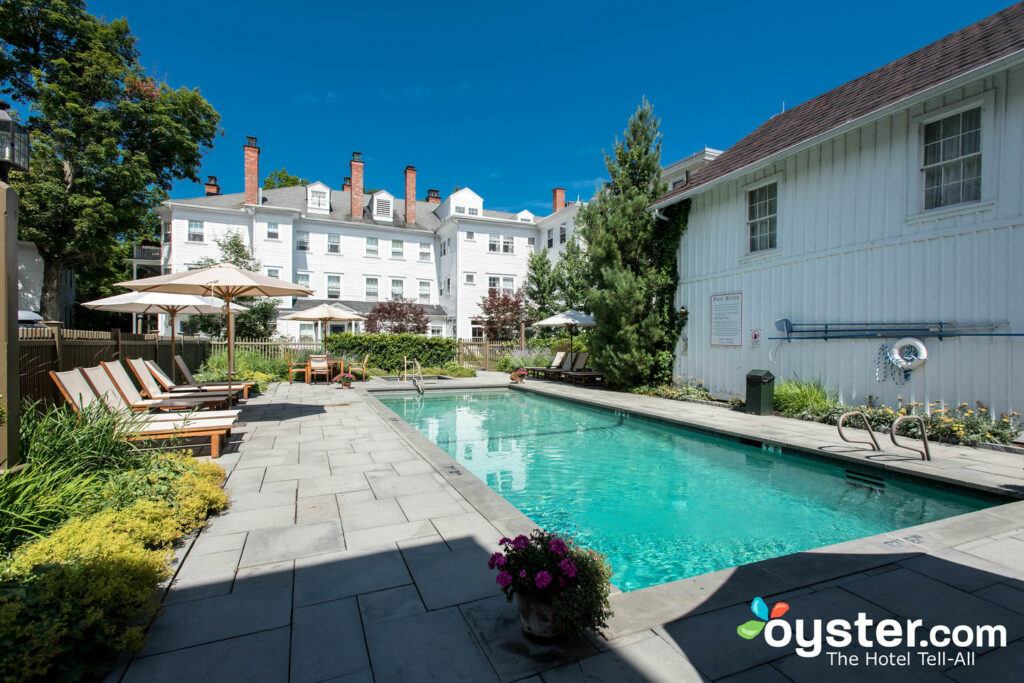 This laid-back mountain region is wonderful to explore in the spring. If you head up in March, you're still able to hit the slopes, as there's usually still plenty of snow and relatively chilly temperatures. But if you visit later in the season, consider hiking parts of the Appalachian trail, fly fishing, or bird watching. If the outdoors isn't quite your thing, the region has great spas, yoga studios, and an amazing art museum — Mass MoCA in North Adams.
Where to Stay: The Red Lion Inn
This inn is a classic Berkshires hot spot, and it has everything you'd need to find peace and adventure. With incredible food, a pool, and fun bars on site, you don't even need to hit the trails to have fun — it will feel like you're at an adult sleep away camp. Plus, it's pet friendly, so you can save on boarding and bring your dog along. (Fido will love the trails and parks in the area.)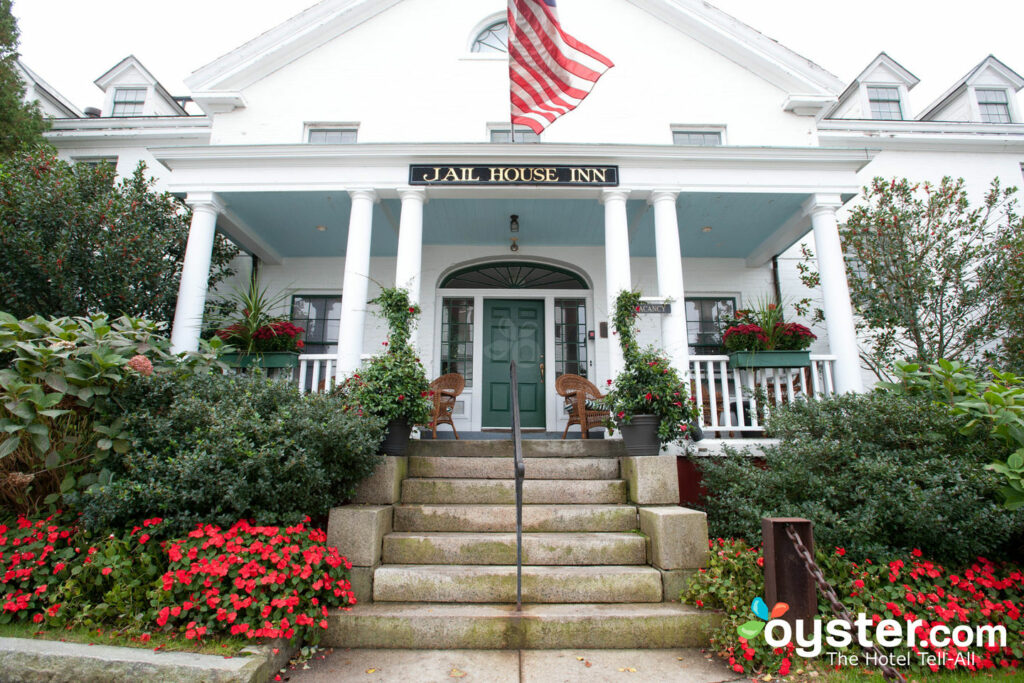 Newport, Rhode Island, is a quaint town with plenty of nautical fun. But what makes it so special are the small businesses and artistic culture that's celebrated year-round. The seaside municipality is also well known for its historical preservation — in the spring, visitors can stroll through town and marvel at the unique architecture of the buildings, or explore Fort Adams Point State Park and its 19th-century fort. It might not be beach weather yet, but visitors can still enjoy the stunning Cliff Walk along the coast.
Where to Stay: Jail House Inn
Just like its name entails, this quaint Rhode Island inn used to be a jailhouse. But you'd never be able to tell — except for the few identifiable relics left behind, including an old cell door. It's within walking distance from the heart of the town and totally central to anything you'd be interested in doing in Newport. There's a free breakfast in the morning and cookies and tea throughout the day. Enjoy a healthy dose of history with a stay at this cozy property.
Nantucket is a tiny island located off the coast of Massachusetts. While most people see it as a contemporary vacation destination, its history in the sailing world is deep-rooted. If visitors want to learn more about the island beyond its beaches, they can check out the Whaling Museum and go on a lighthouse tour — great springtime activities.
Where to Stay: White Elephant Village
Once summer starts, Nantucket becomes incredibly crowded. The best time to go is in mid-April, when incredible hotels like White Elephant Village open up and give you an opportunity to experience the island without all of the chaos. You'll get to know the Nantucket that you wouldn't otherwise have time to meet — the rustic island that's not all bars and beaches and overpriced ice cream cones. The White Elephant is a great place to stay if you want to do some of your own cooking, too: The rooms are set up like complete apartments, so you don't have to go out for every meal. The hotel is perfect for a low-key getaway.
Off the coast of Savannah, Georgia, Hilton Head Island might be small, but it has many attractions. Year after year it's been voted one of the best places in the country for families to vacation together, as it has a lot to offer for people of all ages. Expect gorgeous beaches, sprawling golf courses, and lots of adorable ice cream parlors in town. Note that average high temperature in March is the upper 60s, but by May it's the low 80s, which is certainly beach weather.
Where to Stay: The Main Street Inn & Spa
This romantic and scenic hotel is located on the Plantation and offers privacy, upscale accommodations, and a complete immersion into the natural beauty of the island. Get yourself a room with a jetted tub for some seriously elevated R & R. There's a wine hour, free breakfast, and all the help you need from a cheery staff to make your day as rejuvenating as possible. Plus, you get to enjoy Hilton Head during its off season which means no long lines, all the golf and beach time that you want, and no crowds.
The Catskills region in upstate New York is brimming restaurants that rival NYC's, and hotels that meet even the most luxe vacationer's standards. Enjoy gorgeous hiking trails if it's warm (May average highs are in the 60s) and epic ski trails if the cold is still hanging around (March average highs are in the 40s). Go antiquing, check out the famous Phoenicia Diner, and take in the mountainous views.
Where to Stay: The Roxbury
There's so much to do in the Catskills that hotels tend to be after-thoughts for many visitors — just a place to lay your head. But this hotel is an attraction all on its own. It has its own luxurious spa, and the decor is unlike anything else in the area. While most upstate New York hotels and inns look like lodges, the Roxbury is pretty outrageous. Each room is a different theme, ranging from The Noir Boudoir to the Angel Hair Room (dedicated to Farrah Fawcett) to The Archaeologist's Digs.
While most people think of Martha's Vineyard as a summer colony, there's actually a large community of people who live there year-round. The full-time residents of the island have made it a functioning and alluring destination for visitors on off months. Enjoy all of the beauty of the island, and the serenity of the beaches without any of the crowds. And rest assured that restaurants and shops will be open and ready for you. Visitors will experience temperatures in the mid-40s in March up to the mid-60s in May.
Where to Stay: Pequot Hotel
Just a brief walk from the beach and the marina, this hotel with a subtle mermaid theme treats its guests like family. Each morning there's a free fresh breakfast served, and in the afternoon, cookies are brought out. On certain nights, complimentary wine and cheese make an appearance as well. If you're looking for an affordable place that makes Martha's Vineyard feel like home, the Pequot Hotel is perfect for you.
Manchester is a popular getaway destination in the Vermont area. It's not far from New York, Massachusetts, and Connecticut and yet feels entirely removed. The Green Mountain area is stunning — not only is it scenic, but it's bursting with adventure opportunities. The town of Manchester itself has great cafes, bars, and outlet shopping, while the mountains offer endless possibilities. March into April is still a great time to ski, and late April into May is a prime time to hike.
Where to Stay: The Equinox
The Equinox Golf Resort & Spa is a gigantic historic property with very fine accommodations. It's perfect for families or individuals looking to pamper themselves or have a rustic adventure.
Kennebunk is a small town in Maine that has everything from beaches to shops to restaurants to historical museums, with a lot of rural farms in-between, so as far as vacation towns go, it's incredibly diverse. What's great is that it's on the Amtrak line, which makes it easily accessible to the major cities on the East Coast. The average high in March is 41 degrees, and in May its 61 degrees.
Where to Stay: The White Barn
Though you might want to stay on property for your whole trip — The White Barn Inn's spa is considered the best in the area, and the hotel's restaurant draws in more than just the locals — Kennebunk's restaurants, bars, and stores are only a short walk away. And while this inn has an amazing pool, it might be a little chilly to enjoy it in the spring. The good news is the property is near a gorgeous Maine beach, which is lovely to walk around, even if the water is too cold for swimming.
You'll Also Like: