Launched in October 2010, Instagram (if you've been living under a rock) is the extremely successful photo-sharing app acquired by Facebook in 2012. The social networking service lets you take photos and short videos, and apply filters or alter the brightness, contrast, and saturation of them, before posting them under your handle for all of your friends (and followers you may not even know) to see. Nearly four-and-a-half since its launch, Instagram now boasts 300 million users, including celebs like Taylor Swift and Justin Timberlake, and an average of 70 million photos are shared each day -- with a cumulative 2.5 billion likes. While we see a lot of brunch spreads and beach snapshots, there are some locations that rank among the highest Instagrammed shots ever. Check out the top 10 places tagged on Instagram in 2014. Did you post a picture of any of these spots last year? Let us know in the comments!
#10: Dubai Mall, Dubai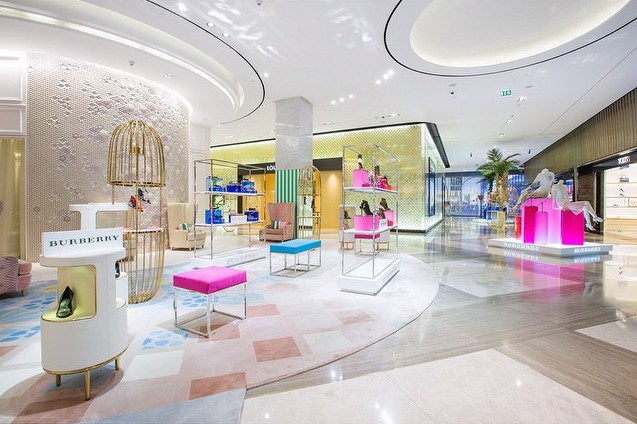 The Dubai Mall, which opened in 2008, is the largest shopping mall in the world by total area. It contains more than 1,200 shops, an ice rink, aquarium, and movie theater.
#9: Yankee Stadium, New York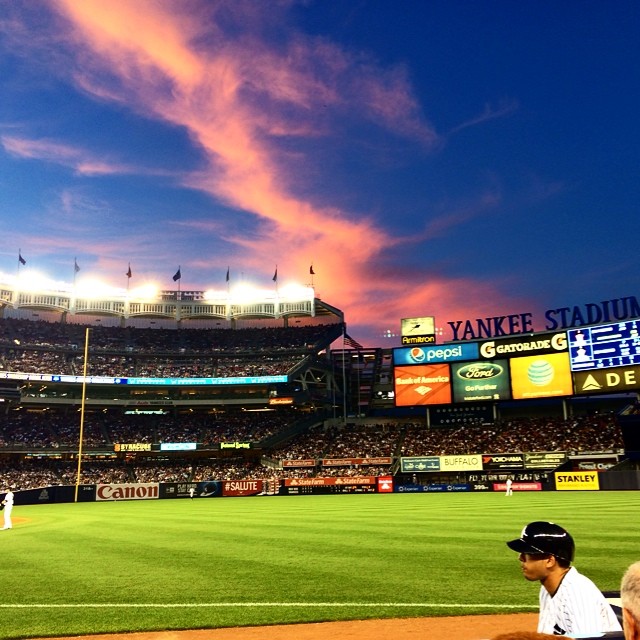 Replacing the previous Yankee Stadium, the Bronx home to the New York MLB team opened in 2009. The stadium can hold over 50,000 people and cost $2.3 billion to construct.
#8: Madison Square Garden, New York
Madison Square Garden is the multi-purpose arena in Midtown Manhattan, next to Penn Station. It's home to the New York Knicks, New York Rangers, and current resident performer Billy Joel. Many big-name artists perform at MSG, and other events like the Westminster Kennel Club Dog Show are held at the stadium.
#7: Red Square, Moscow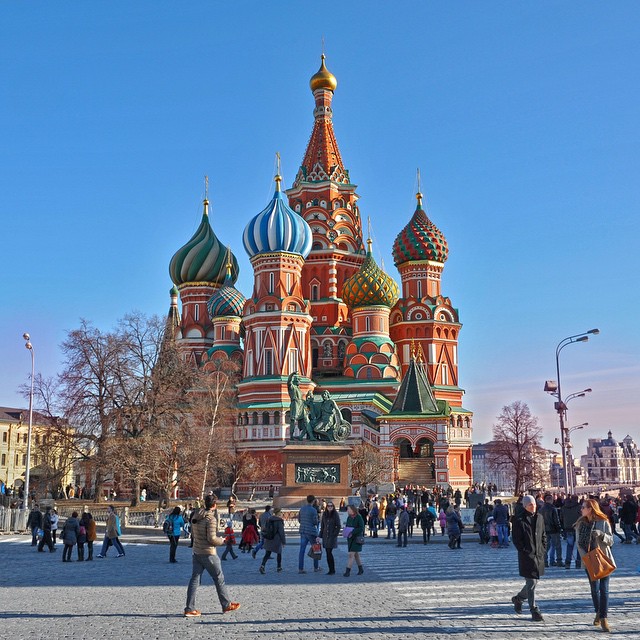 Red Square is a city square in Moscow, as well as a UNESCO World Heritage Site, and acts as the heart of the metro. A long part of Russia's history, it contains the Kremlin, which houses the current president, and several other notable buildings.
#6: Musée du Louvre, Paris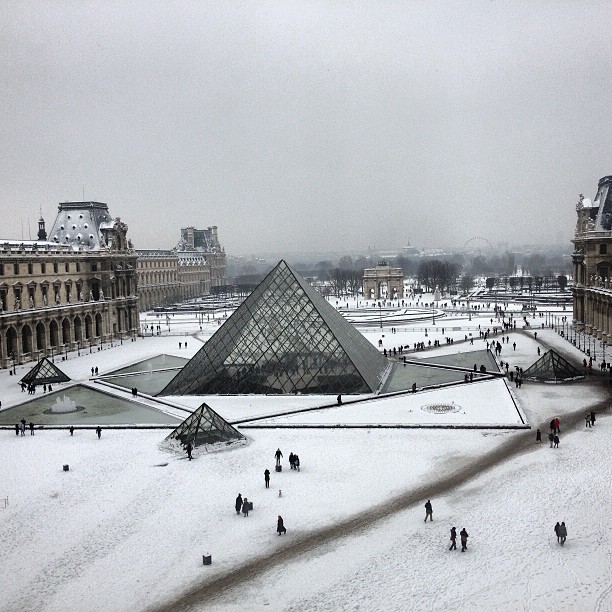 The Louvre's claim to fame may be Leonardo da Vinci's Mona Lisa, but visitors come from far and wide to see highlights such as the Venus de Milo and Code of Hammurabi as well. The world's most visited museum opened in 1793 with 537 paintings and now contains more than 380,000 objects.
#5: Gorky Park, Moscow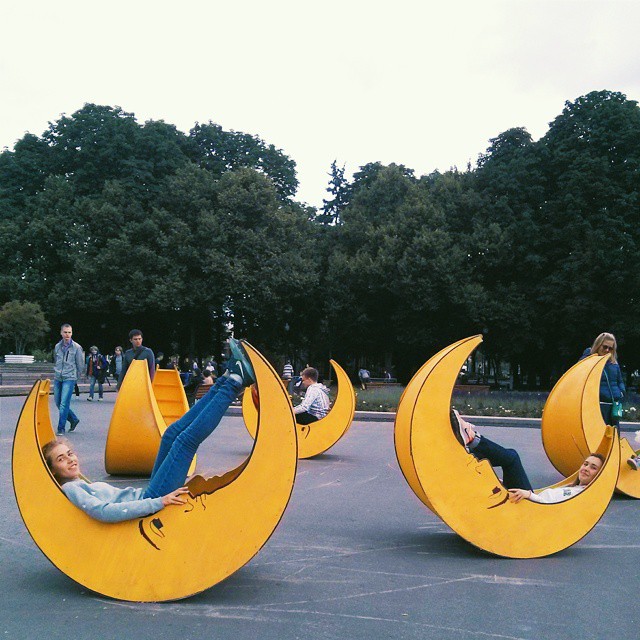 Gorky Park opened in 1928 and acted primarily as an amusement park until its revamping in 2011. Most of the decrepit rides were removed and the space was renovated into a recreation spot for locals. Gardens, cafes, tennis courts, and a playground are a few of the features available.
#4: Siam Paragon Shopping Mall, Bangkok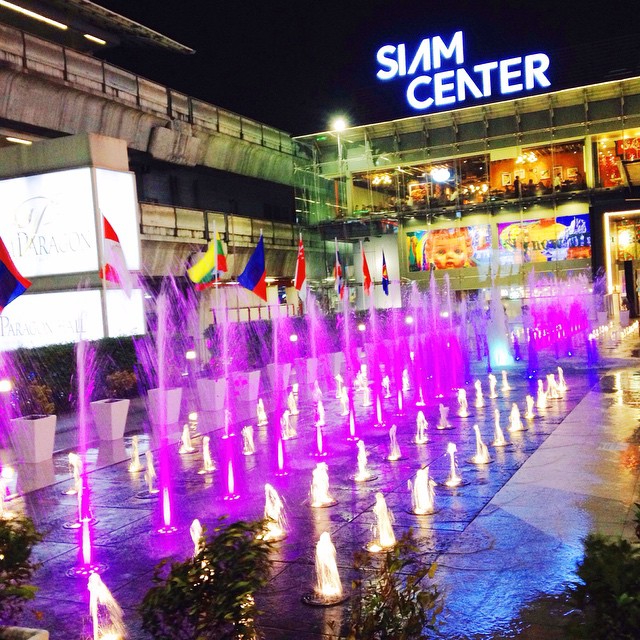 Siam Paragon is a large shopping mall in Bangkok that opened in 2005. It holds over 270 stores, a large aquarium, movie theater, bowling alley, and art gallery. It's also connected to the luxury Siam Kempinski Hotel.
#3: Times Square, New York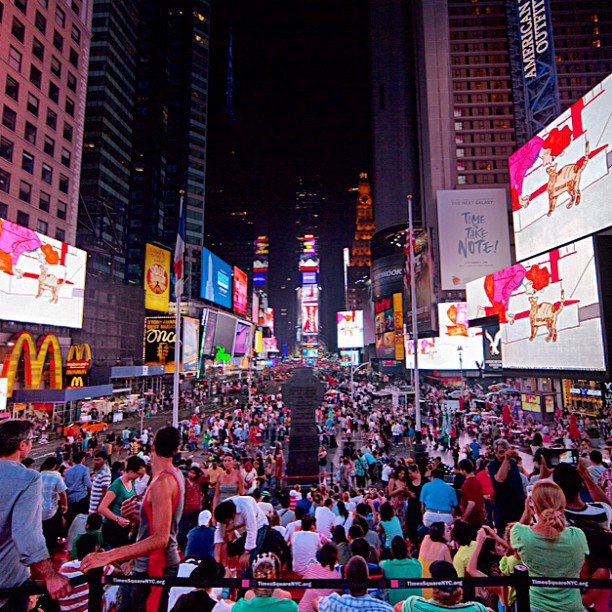 The third New York location on the list, Times Square is the ever crowded area in Midtown, Manhattan that houses huge billboards, M&M World, and costumed characters. Approximately a million brave visitors flock to Times Square each year for the New Year's Eve ball drop.
#2: Dodger Stadium, Los Angeles
Dodger Stadium opened in 1962, making it the third oldest stadium in Major League Baseball. It's played home to the Los Angeles Dodgers since its debut; the Dodgers won the World Series there against the Yankees in 1963.
#1: Disneyland, Anaheim
It's no wonder "The Happiest Place on Earth," also known as Disneyland, takes the top spot on this list. Opened in 1955 under the supervision of Walt Disney, the original Disney Park is smaller than its Orlando counterpart but still attracts about 16 million visitors each year. Splash Mountain, It's a Small World, and Space Mountain are some of the most popular attractions at the theme park.
All products are independently selected by our writers and editors. If you buy something through our links, Oyster may earn an affiliate commission.