Ask most travelers and they'll tell you that Los Cabos is either a land of booze cruises and shots or a luxury resort destination that caters only to the likes of George Clooney and other A-List celebs. Both of these statements are true -- to an extent. In reality, Los Cabos -- and the larger state of Baja California Sur -- are fascinating places to explore for anyone. You'll find everything from rare wildlife and stunning beaches to secret oases and farm-to-table dining, all packed into a landscape that combines rugged desert beauty with gorgeous seaside vistas. Read on for 15 cool things to see and do outside of your Los Cabos resort, including hidden gems, natural spas, amazing eateries, and more.
1. The Thursday Art Walk in San Jose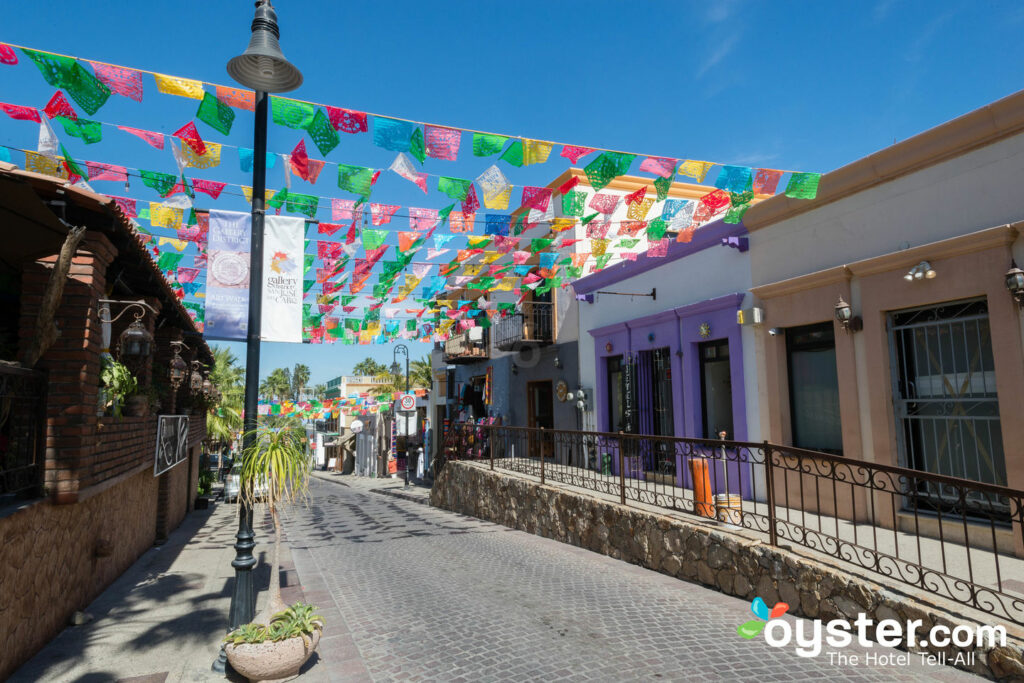 Of the two towns that make up Los Cabos, San Jose del Cabo — or San Jose, as it's locally known — is far and away the more charming one. While it certainly has its share of tourist shops and pharmacies selling Viagra, the historic center is a colorful and compact place that's packed with character. Part of that character is due to the number of local artisans and art galleries that fill San Jose's narrow streets. On Thursday nights, the whole scene comes alive, as locals and tourists come together to drink, eat, and check out the art. Artisans ply their craft in Plaza Mijares in the center of town, while the galleries and shops in the side streets stay open late. There's often live music on the town's stage, which is also in Plaza Mijares.
2. Cabo Pulmo National Park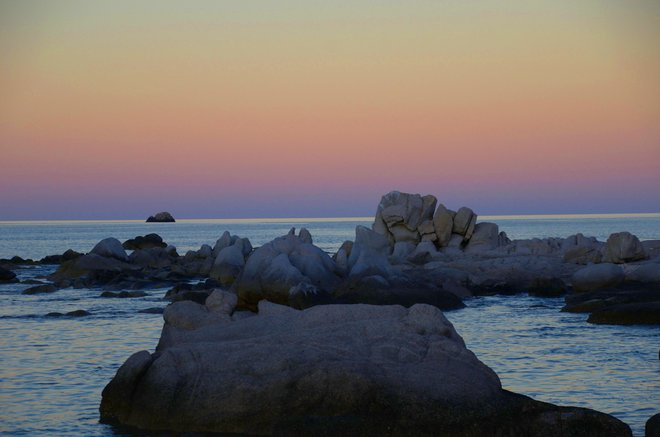 Talk to the locals and they'll likely tell you to head to the East Cape, where Cabo Pulmo National Park puts Baja Sur's natural beauty on full display. It's 90 minutes to two hours by car from the resorts near San Jose (and longer from Cabo San Lucas), but you'll be handily rewarded. The unspoiled landscape, where the desert crashes into the blue sea, is picture-perfect. And it's precisely that sea that makes Cabo Pulmo so special. The cold waters of the Pacific and the warmer waters of the Sea of Cortez meet one another here, making it one of the best snorkeling and diving spots in North America. Many major aquatic species, from humpback whales and whale sharks to manta rays and sea lions, call this area home at some point in the year.
3. Artisanal Eats in San Jose and the East Cape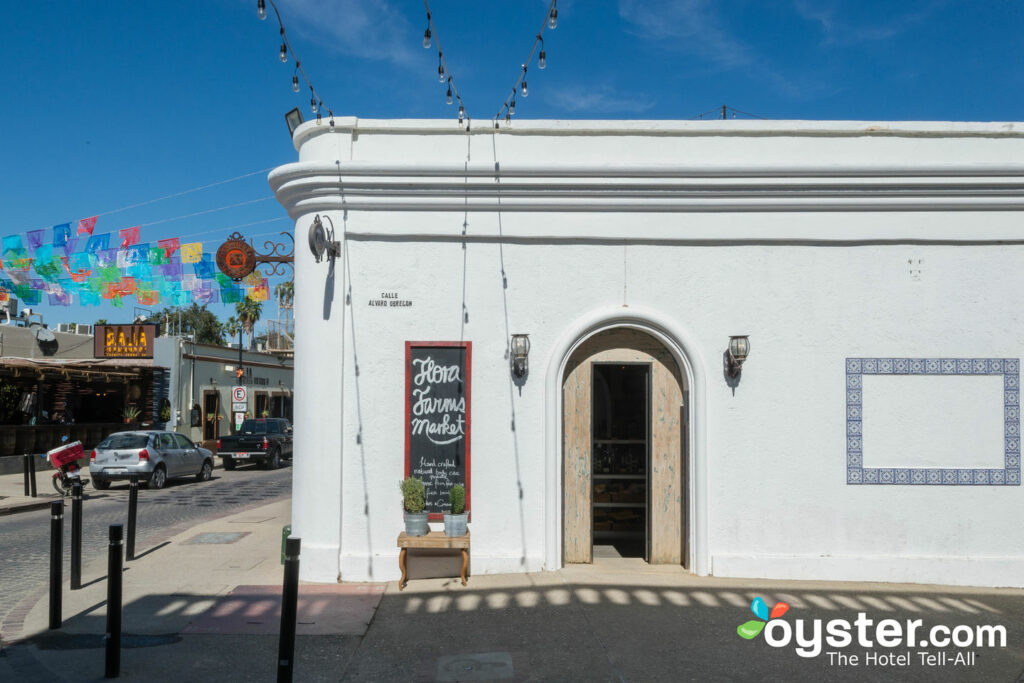 Whether you're craving locally, ethically sourced seafood, fresh produce, or artisanal plates, San Jose and the region to its east — the East Cape — have plenty of options to satisfy your tastes. San Jose's historic district is home to La Lupita — where you'll find cool takes on traditional tacos and a lively bar scene — as well as Mi Cocina, which doles out French-Mexican-Asian fusion fare inside of Casa Natalia (one of the cutest boutique hotels in the region). Outside of town, Flora Farms easily has some of the most sought-after tables in the region (it sits amid 25 acres of organic farmland, from which its menu is derived). Los Tamarindos and Acre, located near Flora Farms, also draw devotees and new initiates — just be prepared to wait or make reservations well in advance at any of these spots.
4. Santiago and Cañon del Zorro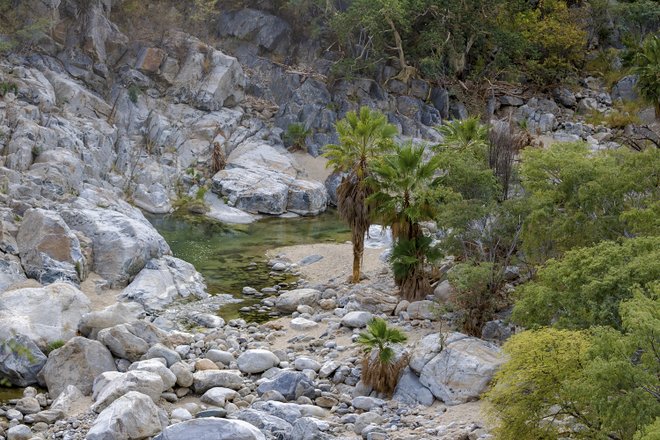 It's not everyday that you can explore an oasis, and Santiago — a tiny speck of a town located high in the mountains of the eastern Cabo region — is surrounded by surprising natural finds. You can grab a quick, simple meal in town and head out to the arroyos and dirt roads that lead to hidden canyons and waterfalls. Palm trees and other plant life spring to life around the natural pools tucked away in the landscape. Fox Canyon (Cañon del Zorro) is the most popular and easily accessible of them. Even so, you'll want a car that can handle rugged roads to reach this part of Baja Sur. And if you're really looking to go off-the-grid, link up with a local or tour company.
5. Taqueria Rossy and Panaderia 1 de Mayo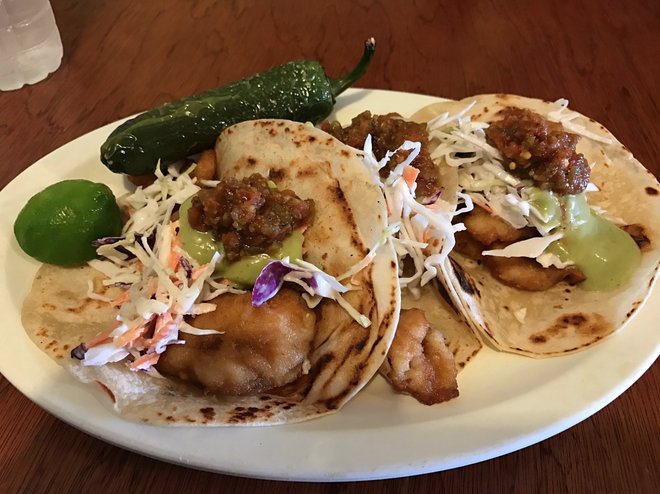 Cabo is becoming a destination for foodies, with trendy new joints opening up, but you'd be foolish to skip the time-tested local spots. Step away from the tourist-friendly center of San Jose and make a beeline for these two establishments: Taqueria Rossy and Panaderia 1 de Mayo. The former is located along a busy highway in a part of town that won't win any charm awards, but the food here is legendary. Fresh salsas, savory fillings, and a constantly buzzing vibe (plus prices that are far cheaper than those in the historic center) are the main draws here. Meanwhile, if you're after traditional pan dulce,Panaderia 1 de Mayo is the go-to spot. Here, homemade conchas, ojo de buey, and — when the season is right — pan de muerto are the order of the day. You'll be elbow-to-elbow with locals loading up huge metal trays with these sweet treats no matter what time you arrive.
6. Costa Azul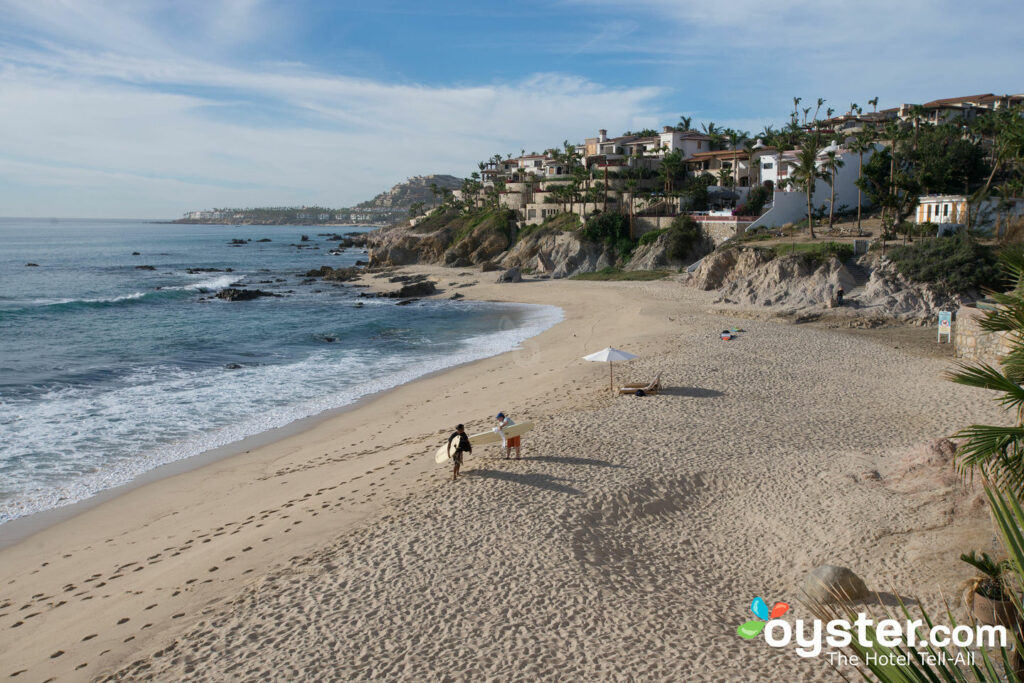 Tucked somewhat anonymously south of the main San Jose Hotel Zone is Costa Azul. This is the original surfer spot in Los Cabos and is, in many ways, why the region came to hold its legendary beach-destination status. This stretch of coast is home to iconic institutions like the Cabo Surf Hotel as well as cute boutique properties like Casa Costa Azul. Today, Costa Azul draws surfers from around the world who take to the waves before and after hitting up casual beach bars and cafes that pepper the shoreline. It's a blissfully uncrowded, beautiful, and resort-free stretch of beach, though you'd be wise to exercise extreme caution when swimming here, as the currents and surf are incredibly strong for most of the year.
7. Isla Espiritu Santo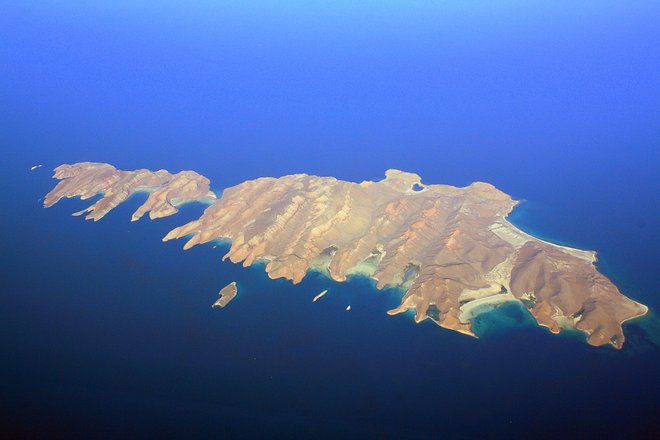 Much like Cabo Pulmo, Isla Espiritu Santo is a protected habitat that's home to an incredible mix of wildlife and natural beauty. There are no permanent structures or settlements here, meaning that if you plan on staying overnight, you'll need to camp (for which permits and fees apply). You'll also need to hire a boat to reach the island. However, once there, you'll be blessed with some of Mexico's most beautiful beaches. Oh, and tons of wildlife. The island's shores are home to seabirds and sea lions, and underwater, you can spot everything from turtles to sharks to whales. To be fair, this is a bit of a hike from Cabo, and it's worth basing yourself in La Paz (the capital of Baja California Sur) for a night or two and visiting on a day trip. Even so, plenty of travelers staying in Cabo proper do visit on day trips as well.
8. Playa el Chileno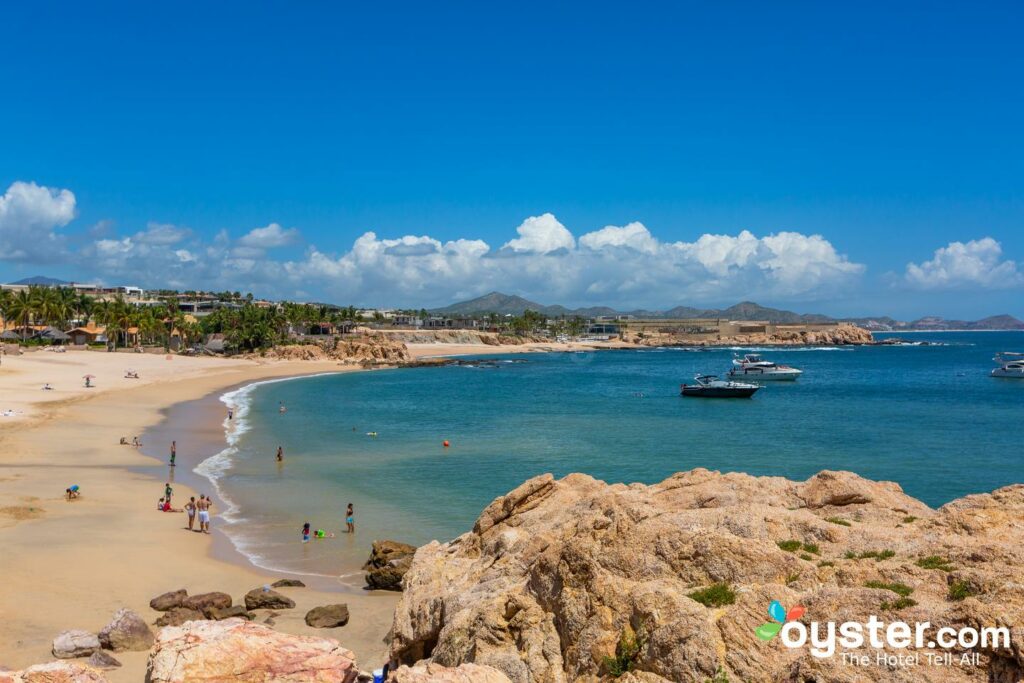 In a region where swimmable beaches are scarce, Chileno Beach (Playa el Chileno) is a rare find. Set back along a curved bay between Chileno Bay Resort and high-end luxury homes, this stretch of golden sand has earned coveted Blue Flag status. This translates to clean water and sand, accessible areas on the beach for the mobility impaired, and spotless bathrooms and changing facilities. There are no vendors here, so while it's popular with locals and tourists, Chileno Beach is a relatively peaceful place to catch some rays. You can also swim here year-round, thanks to mild currents and surf.
9. Cerritos and Todos Santos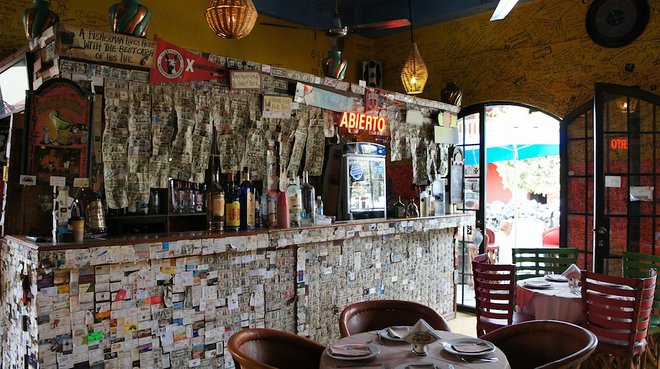 While in-the-know travelers have been making their way to Todos Santos and Cerritos on day trips for decades, a surprisingly large number of visitors to this region have never even heard of these western towns. Cerritos is a bohemian surfer enclave that has an almost-unplugged and entirely laid-back vibe. Todos Santos is incredibly charming and packed with a mix of boutiques, galleries, cafes, restaurants, and local spots worth exploring. The pace in Todos Santos is a little more laid-back than what you'll find in San Jose, and a far cry from the loud city center of San Lucas, making it a great alternative home base for travelers seeking peace.
10. El Merkado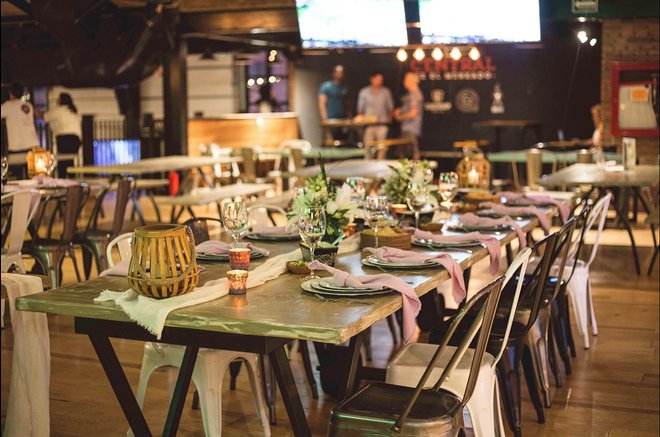 While there are numerous eateries in both San Jose and San Lucas, the long stretch of highway in between isn't nearly as packed with options. That can present a challenge for travelers staying at the many resorts found there, should they want to sample something different after a few nights. There are some higher-end spots in The Shoppes at Palmilla worth noting, but one of the cooler options to crop up recently is El Merkado. This is a food hall that seems to have been lifted straight out of Mexico City or New York. Here, 20 or so vendors sling everything from traditional Oaxacan tlayudas to Neapolitan wood-fired pizza. Expect a cool, lively, and urban vibe that doesn't feel out of place in changing Cabo.
11. Instagramming the Viceroy Los Cabos or Hotel El Ganzo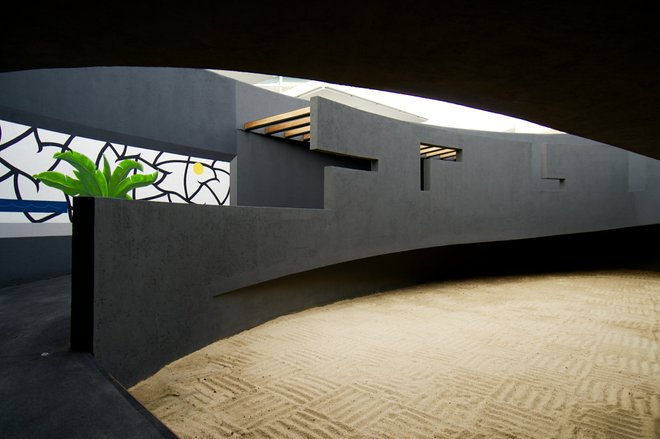 These days, if you haven't posted it on social media, it didn't happen. That means that even travel purists and those of us who aren't influencers are always on the lookout for the perfect photo op. As Cabo becomes less of a party destination and more tapped into design trends, some of its hotels are making a name for themselves by drawing a style-savvy crowd. The Mexican Modernist buildings that make up the newly opened Viceroy Los Cabos — with dramatic reflecting pools, cool niches, and clean lines — feel tailor-made for envy-inducing photo shoots. The same goes for the rooftop at Hotel El Ganzo, where wide vistas of the marina and sea lay beyond a picture-perfect infinity pool. The hotel itself — packed with edgy art — almost begs to be Instagrammed.
12. Tamales Doña Nina and Churromania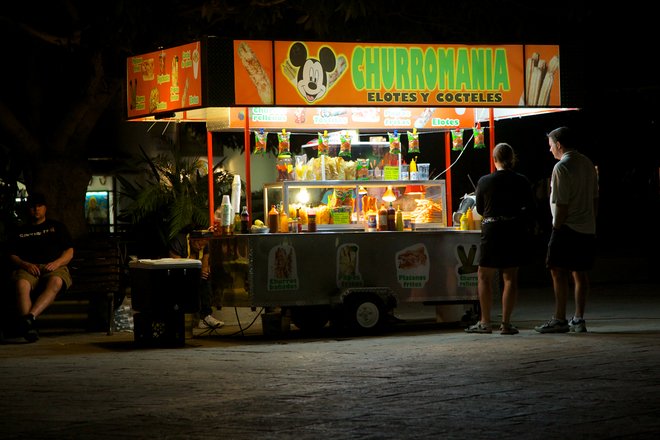 Although we've already pointed out two secret dining spots that locals love in San Jose, you'd be remiss to pass on some street food while you're in Los Cabos. If you know how to sample street eats like a pro, you know that you should follow the crowd — and that crowd is at Tamales Doña Nina every night. These women have been slinging tamales to the masses for years, and offer a wide array of meat fillings, a vegetarian option, and even sweet varieties, plus aguas frescas like horchata. As of late 2018, you'll find her stand on the north side of Plaza Mijares. Finish off your meal with some piping hot churros from Churromania, which is right next to Doña Nina.
13. The Hot Springs of El Chorro and Santa Rita
Cool mountain waterfalls like Fox Canyon aren't the only inland wonders found in the East Cape. The region is also home to hot springs that draw in-the-know travelers seeking an escape from their resorts. El Chorro is the most famous and more easily accessible than Santa Rita Hot Springs, though travelers who make the trek to the latter will often have the place to themselves. Santa Rita is also surrounded by naturally occurring cold water pools — the perfect back-to-the-earth alternative to your resort's hydrotherapy circuit.
14. Dramatic Ocean Views With Lunch or Dinner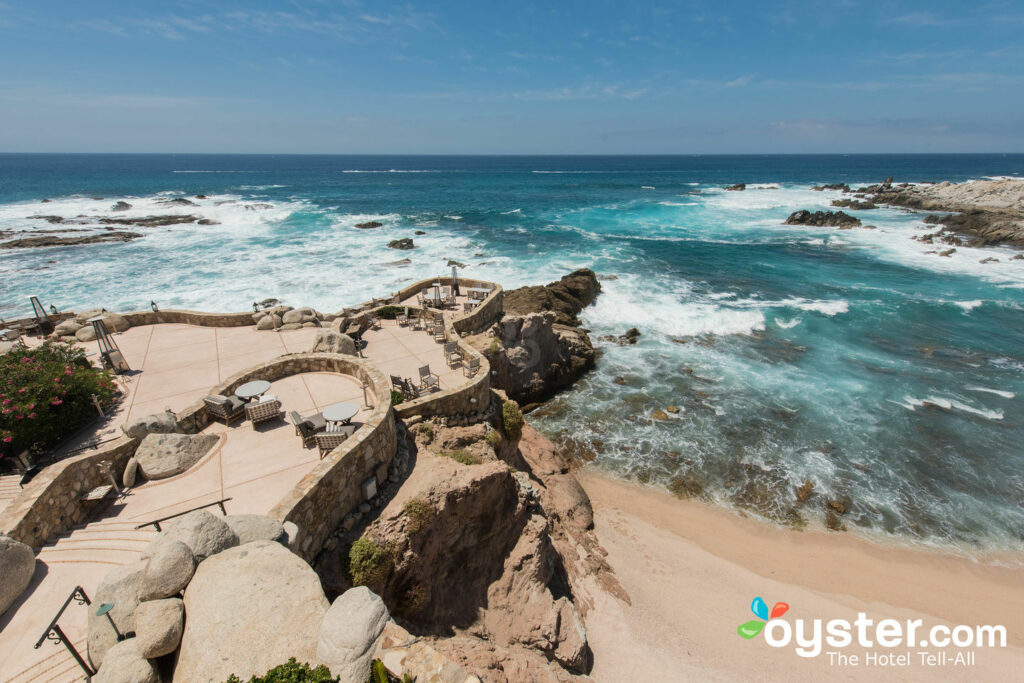 If you'd like your meal with a side of breathtaking scenery, you're in luck. For views across Medano Beach all the way to Land's End in Cabo San Lucas, head to Hacienda Cocina y Cantina at Hacienda Beach Club and request a patio table. During the day, the blazing sun, sparkling water, and dramatic mountains create the perfect mealtime backdrop (though it's also spectacular at sunset). Equally incredible is the scene at Cocina del Mar, the fine-dining restaurant at Esperanza. Here, tables are perched on terraces atop the rocky cliffs that careen into the wild sea below. To call it romantic would be a massive understatement.
15. Miraflores and Boca de la Sierra
Another out-of-town excursion that pairs traditional Baja life with beautiful natural scenery can be found in Miraflores and Boca de la Sierra. Miraflores is best known for its exquisite leather goods, which are sold in a few shops around town, as well as the July festival that celebrates the dragon fruit (pitahaya) harvest. Head west after grabbing some tacos in town and you'll find Boca de la Sierra, yet another gorgeous landscape where small lakes and streams hide amid rocky terrain and lush greenery. It's a far cry from the scene back in San Jose and San Lucas, but the trek is definitely worth it.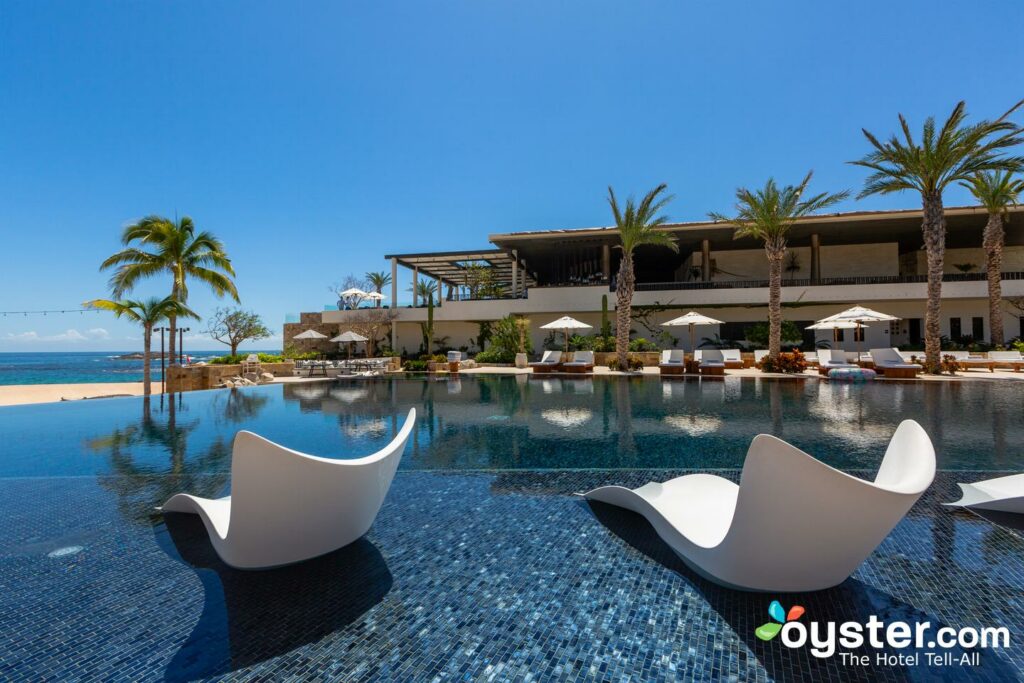 Sister resort to the equally beautiful Esperanza down the coast, Chileno Bay is one of our favorite new properties in Los Cabos. Not only does it offer direct access to one of the few swimmable beaches in Cabo, but the vibe is unpretentious, luxurious, and cool. Rooms are spacious and beach-chic, and the views of the sea from the multilevel pool are nothing short of stunning. An amazing spa, great fitness program, and excellent locavore dining all add to the escape-from-it-all atmosphere. What's more? The quaint center of San Jose is only a 15-minute drive from the resort by car.
Keep your skin safe from the brutal Mexican sun with your favorite sunscreen option.
You'll Also Like:
All products are independently selected by our writers and editors. If you buy something through our links, Oyster may earn an affiliate commission.