Best Family Spring Break Hotels in the Bahamas
For many families, Spring Break means it's time to pack up and get out of town together. While some Spring Break destinations and hotels may be for the college party crowd, there are some properties in the Bahamas ideal for families. The Bahamas beckons visitors with its gorgeous weather and beaches, and it's just a short, direct flight from many parts of the U.S. Here are the top picks for family-friendly stays in the Bahamas during Spring Break.
See All Bahamas Hotels
1
Even with all its peace and exclusivity, the Ocean Club -- a sister to Atlantis -- can be a the best, ultraluxurious option for a young family, considering that it has full access to the theme park's worth of attractions down the road at Atlantis. But even on its own grounds, the superb, and often educational, children-only camp incorporates such activities as marine life exploration and chef-led cooking lessons.
2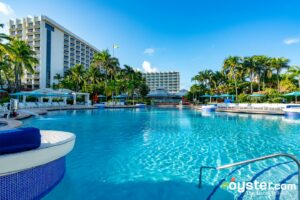 With 600-plus rooms, the comfortable Coral Towers is a section of Atlantis that appeals to mostly families. It's cheaper than the Royal Tower but closer to the action (and crowds) than the budget-friendly Beach Tower. Though decor and amenities are similar to the Beach Tower, Coral offers larger room options, such as the Regal Suite, which has two full bathrooms. Guests have 11 pools to choose from, are close to a large section of Atlantis Beach, and can avoid the boozy crowd typical of Spring Break.
3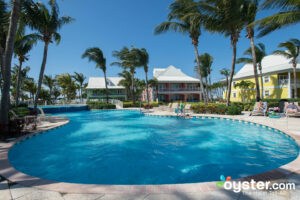 A small, isolated, time-share-style hotel with big, beautiful suites, a marina, a friendly staff that zips around on golf carts, and managers that greet returning guests like family -- Old Bahama Bay feels more yacht club than resort. Although it lacks some activities and features of nearby resorts, Old Bahama Bay is an excellent option for families. Calm, safe waters at the beach, a pool, suites with kitchenettes, and kid-friendly menu items at the restaurant, all make the property a top pick for a laid-back vacation.
4
Service is inconsistent and units have minor maintenance issues, but the relaxed vibe gives those who want a simple vacation (think turquoise waves, an outdoor pool, and fully equipped kitchens) a chance for real peace and quiet, save for the occasional vendor. The 189-unit condo complex is located on a quiet stretch of beach called Silver Point, on the southern coast of Grand Bahama Island. Families and mature couples are the norm at this comfortable, no-frills property.