Best Beach Hotels in Bermuda
Oyster knows what travelers look for in their hotels. When we visit properties around the world, we evaluate how every feature stacks up against the competition, from the rooms to the pools to the restaurants. So if you're planning a trip and need a place to start, you've come to the right place. Take a look at our top beach hotel picks in Bermuda, and get inspired!
See All Bermuda Hotels
1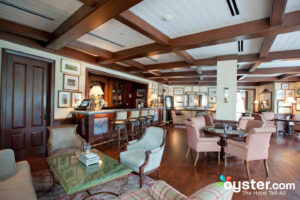 Rosewood properties are generally known for drawing an affluent clientele, and Tucker's Point is no different. As a result, you will pay the island's most expensive rates. But if you can afford it, you'd be a fool to pass it up -- no other property on the island has quite the sparkle and shine of this stunning 200-acre resort with immaculate grounds, four pools, four restaurants, a championship golf course, a private beach, a tranquil spa, and spacious rooms featuring million-dollar views.
2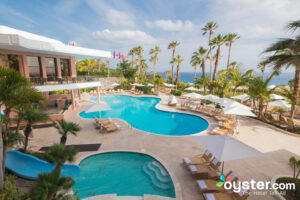 Built in the early 1970s, the iconic "Big Pink Lady on the Hill" is easily the most recognizable hotel in Bermuda -- and, following a 21st-century renovation, it's still one of the nicest. No other hotel comes close to touching this 593-room property's laundry list of amenities, which includes eight restaurants, an 18-hole golf course, a nightclub, a spectacular spa, two pools, a private beach, tons of meeting spaces, a kids' club, an amphitheater, and a retail wing -- all for an amazing rate (all things considered). On the downside, rooms could use some updates, and the 100-acre resort's sprawling layout means long walks just to get to the beach.
3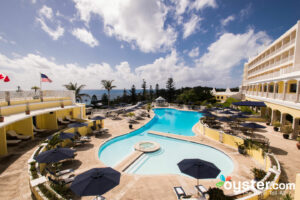 A tranquil spa, three restaurants, a beautiful pool, a half mile of private beachfront, and recently renovated rooms are among the perks at this elegant 50-acre resort. This hilltop property is one of Bermuda's best options, outdoing similarly priced resorts like The Reefs and Pompano Beach Club. Elbow Beach is one of those beaches that everyone who is not "in the know" will tell you to visit. As a result, it is crowded, as are many of the beaches located along the southern shores of the island. Luckily, Elbow Beach (the resort, that is) has its own half-mile private beachfront, and a dedicated staff does a stellar job of maintaining the peace and quiet you'll find at the rest of the resort.
4
This 96-room, 30-acre resort trumps almost every other resort in Bermuda as far as style and sophistication are concerned. Of course, you'll pay some of the island's highest rates to enjoy it. But with its two stunning pools, expansive spa, four private beaches, three restaurants, and some of the most beautifully landscaped grounds around, you might just consider it a worthwhile investment.
5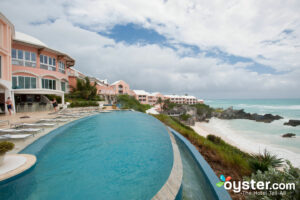 Location is everything at this cliff-top resort in Southampton Parish. Expansive views of the Atlantic Ocean dominate everywhere -- from the 65 rooms and 19 condos (all of which have ocean-view balconies) to the pool, private beach, and three restaurants. But the hotel also boasts a spa, a wonderful infinity pool, and great access to the area's attractions.