Most Romantic Hotels in Charleston
See All Charleston Hotels
1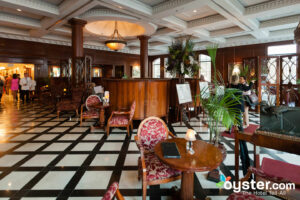 This luxurious property is located across the street from the City Market, in the heart of the most upscale area of the Historic District. It seems there's been more effort put into some of the gorgeous bathrooms (with Hermes toiletries, separate showers and tubs) than into the elegant but somewhat plainer standard rooms. The Concierge Level is definitely worth the extra dollars, with more opulent rooms and wonderful amenities. The great pool area, the solid rooftop bar and the fine steakhouse are some of the highlights of this classy property.
2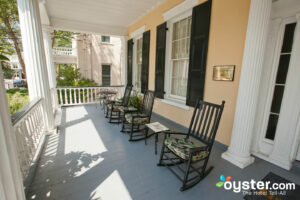 Housed in a beautifully renovated mansion dating to 1843, the Jasmine House Inn has all the charm of a B&B and the comfort of an upscale hotel, plus a central location in downtown Charleston. It has 12 large rooms with hardwood floors, 15-foot ceilings, flat-screen TVs and unique decor that might be a bit too much for some (think matching bedspreads and drapes, patterned rugs, and floral wallpaper). There are a bunch of great freebies, including a continental breakfast, Wi-Fi and evening hors d'oeuvres -- but you'll have to pay for parking.
3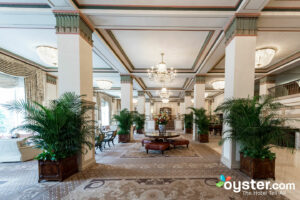 Still considered one of Charleston's grand dames, the historic Francis Marion Hotel has lost some of its luster -- the decor is a bit dated, the bathrooms are small, and the restaurant is only so-so. The hotel's location in historic downtown remains the highlight, and rooms come with comfortable beds, free Wi-Fi, and flat-screen TVs.
4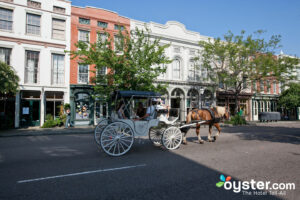 This 40-room property is a real B&B, with quaint, spacious rooms overlooking a lovely courtyard, traditional-style decor (dated for some), and no hotel-style amenities. However, it has a few interesting freebies, including Wi-Fi; breakfast; and afternoon cheese, wine, and fruit. Plus, it's situated in a gorgeous location in the heart of Charleston's Historic Downtown, within walking distance to major tourist attractions. It is not quite luxurious (though it has some nice touches), but it is definitely charming and cozy, and geared toward those who appreciate a quaint B&B experience and couples on a budget.