Best All-Inclusive Resorts in Curacao
A gorgeous island destination, Curaçao has pretty secluded beaches, a national park, and a mix of French and Caribbean culture. Although all-inclusive resorts are less popular here than other Caribbean islands, there are some available for travelers who want to simplify their vacation. Take a look at our picks for the best all-inclusive hotels in Curaçao and start planning your warm-weather getaway!
See All Curaçao Hotels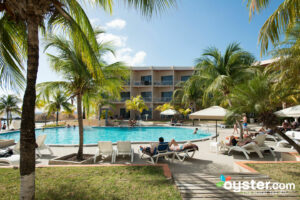 As one of the few fully all-inclusive resorts on the small island of Curacao, Sunscape Resort is a popular pick. This large 341-room upper-mid-range resort is a great family-friendly option, with many games and activities available for teens and kids, from soccer and kayaking to movie nights and even a rock wall. Its rooms are colorful and updated rooms and the central location is close to shops and nightlife. The tradeoff for these features and convenience are the crowds, which often pack the beach and pool areas.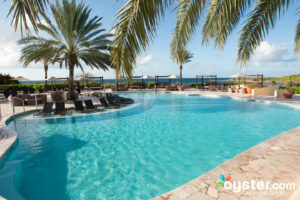 Though not a full all-inclusive, there are all-inclusive packages available at the Santa Barbara Beach & Golf Resort. The sprawling, immaculate 350-room luxury resort draws both couples and families with its lovely spa, tennis lessons, kids' camp, and three pools. The wide, white-sand beach and protected swimming area are also highlights. Though it enjoys a quiet location with natural beauty, the Santa Barbara Beach and Golf Resort is far from town and no other restaurants or hotels are anywhere close by.