Best All-Inclusive Resorts in Samana Province, Dominican Republic
Take a look at the best all-inclusive resorts in Samana Province.
1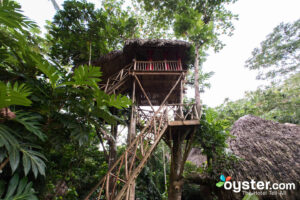 The Dominican Tree House Village -- a two-pearl little gem -- sits high in Samana's jungle. The property includes zip-line tours, a pool, bar and restaurant, and a 20 cabins, all of which require clambering up winding wooden steps to sleep. The travelers who stay here are a self-selecting crowd. Not everyone can deal with the rustic accommodations (most rooms lack private bathrooms) and some might get bored without Wi-Fi or cell-phone service. However, sleeping high above the tree line in the depths of the Dominican jungle isn't a thing to be missed. Those wanting a bit more comfort could also consider the hand-built wooden villas at Chalet Tropical Village, which has more modern amenities but an equally eco-friendly focus.
2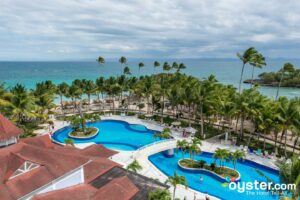 The D.R.'s only luxury resort set on its own island, the Luxury Bahia Cayo Levantado offers a relaxing atmosphere for couples and families. There are scenic beaches, beautiful pools, and some of the best rooms in the country (each with private Jacuzzi tubs). The beauty is incredible, but the dining and service lag behind even less expensive resorts.
3
Located on a remote stretch of one of the D.R.'s best beaches, this quiet all-inclusive is 90 minutes from the closest airport and nowhere near any attractions. But the hassle is worth it -- comfortable rooms, a luxury spa, excellent service, and a tranquil setting. Though the buffet is average, the a la carte dining is a cut above.
4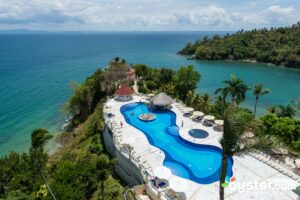 A clean cliffside resort in the D.R.'s up-and-coming (and less developed) Samana Peninsula, the laid-back Gran Bahia Cayacoa attracts international families with its solid service, its beautiful rooms, and some of the best all-inclusive food in the Caribbean. The beach, however, is less remarkable. Most guests hang out near the pool.
5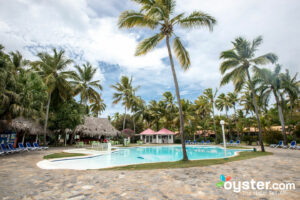 The mid-range Grand Paradise Samana is an all-inclusive, beachfront hotel with three outdoor pools, multiple on-site restaurants and bars, evening entertainment, and fun extras like bikes and kayaks to borrow. Its 420 guest rooms are definitely dated with tube-style TV and ugly striped bedspreads. Some rooms have kitchenettes and beautiful ocean views from private balconies. It's a five-minute drive to the resort area of Las Galeras and a slew of restaurants. Wi-Fi is pricey and there's an extra charge for use of the in-room safe, though tips, buffet meals, alcohol, and access to the kids' club are included with the all-inclusive rate. This is a family-friendly resort with a raucous and party vibe. For a more luxurious beach resort, check out the nearby Grand Bahia Principe El Portillo.