Best Value Hotels in Fort Lauderdale
Oyster knows what travelers look for in their hotels. When we review properties around the world, we evaluate how every feature stacks up against the competition, from the rooms to the pools to the restaurants. So if you're planning a trip and need a place to start, you've come to the right place. Take a look at our top value picks in Fort Lauderdale and get inspired!
See All Fort Lauderdale Hotels
1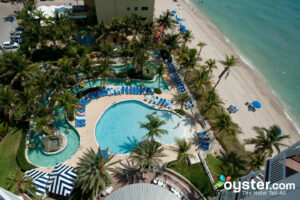 The Old Key West decor of this 156-room hotel is a welcomed changed from the modern, minimalist design that is the norm at most Fort Lauderdale hotels; instead, picture a veranda with rocking chairs, a stately porte-cochere, rattan furniture, and whirling ceiling fans. Rooms look like they're straight out of a bed and breakfast, and the hotel's location directly on the sand is a rarity in this city.
2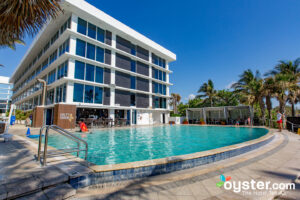 Originally the Yankee Clipper, the hotel re-opened in early 2010 as a Sheraton after a renovation that left the hotel looking more sleek and modern. Spread over four towers, the hotel boasts two pool decks, a private stretch of sand along the public beach (complete with free lounge chairs and daybeds for rent), and an outpost of the trendy Dos Caminos Mexican restaurant. The hotel's age still shows in certain places though, and the guestrooms and bathrooms are fairly standard; however, these factors make it less expensive, and it's a good value for all you're getting.
3
The first in a new brand of "B" hotels, the all-white B Ocean sits just across the street from the beach, with an austere, minimalist design -- similar to the style of a W hotel, with subtle neon lighting in the lobby come nightfall. The ocean views are the star here, but you'll also find two great restaurants and a small pool with an accompanying outdoor bar. Despite a trendy appearance, this 240-room hotel is popular with families, and it's not uncommon to see kids splashing in the pool or eating dinner in the restaurants.