Most Romantic Hotels in Key West
Cozy rooms, relaxing pools, and a quiet environment all help create a romantic atmosphere to enjoy with that special someone. If you're looking to have a beach getaway with your significant other and want to avoid loud revelers and splashing kids, you've come to the right place. We visited the top hotels in the charming and tropical city of Key West to see how the properties stacked up. Check out our top picks for the most romantic hotels in Key West and start planning your amorous vacation.
See All Key West Hotels
This 40-room resort caters to the upscale traveler with luxurious, beach-chic cottages and high-end amenities. It is located on Sunset Key, a residential island off Key West, and is affiliated to the Westin Key West, with which it shares some features, such as the fitness center and the restaurants (though only guests of Sunset Key can use the on-site amenities; Westin guests do not have access to them). The hotel itself has wonderful amenities, including a lovely pool, a gorgeous beach with palm trees and clear waters, and a pleasant spa. Its location, though idyllic and exclusive, might be somewhat inconvenient for travelers who want to be close to shops and restaurants (the hotel only has one eatery on-site).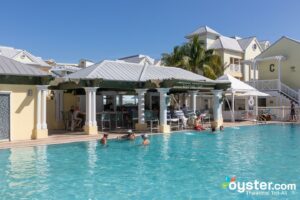 Southernmost on the Beach is a Key West favorite. The hotel has lovely architectural details such as arched doorways, crown molding, bay window seats, and porthole windows. Many rooms have balconies, and some have corner, wrap-around balconies with ocean views that are truly spectacular. Polished rooms are decorated in soothing, beach-inspired tones. Highlights here include the spectacular beach, long pool, private sunbathing pier, and sunny fitness center. The hotel is located on the far end of Duval street, giving guests easy access to Key West's famous bars and restaurants without the annoyance of nighttime noise. With hammocks strung between palm trees and Adirondack chairs looking out over the ocean, this 124-room hotel provides the perfect environment to relax.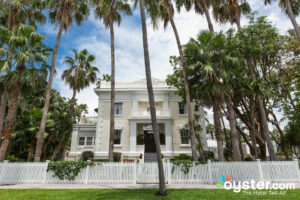 This charming, eight-room property is housed in a historic building on a quiet street in Old Town Key West, within walking distance to some of the major tourist attractions, and to a couple of good beaches. Each of its rooms has a distinct character and few amenities (a flat-screen TV and little more), but they come with charming decor (four-poster beds, antique touches) and relaxing views of the well-tended grounds. The hotel has no amenities whatsoever -- just a tiny pool -- but there are some great freebies like free Wi-Fi, free parking, and a free breakfast basket delivery.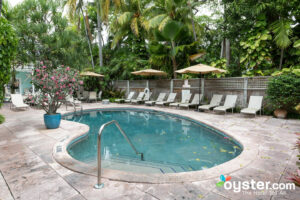 Refurbished from 1884 conch houses, the Marquesa Hotel is a compound of four buildings surrounding lovely interior gardens and two pools. A narrow staircase off the lobby leads to the individually decorated rooms. Light and airy rooms feature flat-screen TVs, mini-fridges, and cozy sitting areas with ottomans. Bathrooms are basic and clean with shower/tub combos and marble sinks. Suites have private terraces with cute wicker furniture and some are adjacent to one of the hotel's pools. An appealing on-site restaurant, Cafe Marquesa, serves fresh local seafood. No children under 14 are allowed at the hotel, providing this property with a distinctly romantic feel. Free Wi-Fi and parking add value, and the Old Town location two blocks from Duval Street is convenient.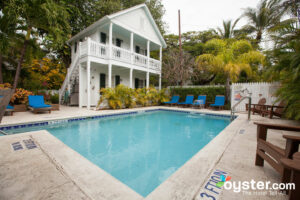 The 10-room Conch House Heritage Inn is an historic, competitively priced retreat in Old Town Key West in walking distance to Duval Street. This charming, mid-range property draws repeat guests with its warm hospitality, free homemade breakfast, daily happy hour, and tropically landscaped outdoor pool area. Guest rooms are individually decorated with antiques, and have mini-fridges and flat-screen TVs; the suite offers a full kitchen. The unheated pool, though, can be a bit chilly for comfort. Note that kids under age 12 aren't allowed.
The 19-room La Mer Hotel and Dewey House is an upscale, adults-only property built at the turn of the century on South Beach. With its breezy yet elegant style, beachfront dining terrace, and access to a sister hotels' pools, spa, and three bars, this property offers the features of a resort with a bed-and-breakfast atmosphere. Guest rooms are beautifully decorated in a classic style, and have flat-screen TVs, mini-fridges, and coffeemakers; some open to balconies. The property serves free breakfast, along with occasional treats like chocolate-covered strawberries, but there's a pesky resort fee and minimum stays are occasionally required.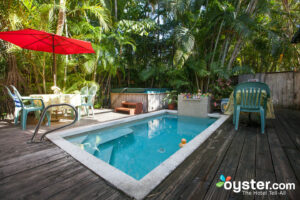 The Knowles House B&B is an historic conch house near Duval Street and the waterfront with eight individually decorated guest rooms. This charming, mid-range property serves homemade breakfast on a tropical patio, and offers a tiny outdoor pool, hot tub, and rooftop sun deck. Guest rooms have TVs, mini-fridges, and antique touches; one has a whirlpool tub. Daily happy hour includes free wine and beer, and guests can help themselves to free coffee and baked goods throughout the day and night. Some rooms have dated decor and tube TVs, however.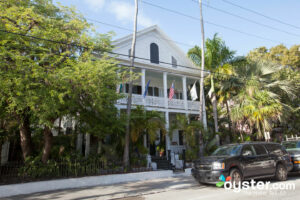 The 14-room, mid-range Old Town Manor is an adult-only bed-and-breakfast set in an historic Victorian mansion, just a block from Key West's popular Duval Street. The two-house Manor is cozy and warm with tons of character, including a grand front porch with rocking chairs, and lush gardens where guests can sit and relax. The ample free breakfast includes organic fruits and baked goods, and pets are enthusiastically welcomed. Guest rooms are large and individually decorated, with beautiful modern bathrooms and free Wi-Fi. In an area filled with guesthouses, the Old Town's quiet charm and attention to detail raise it above the rest.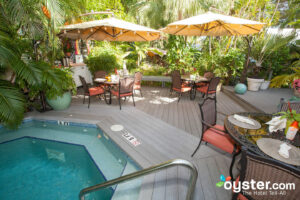 The Mermaid and The Alligator is a nine-room upscale bed and breakfast housed inside a historic Victorian estate. The owners have taken great care to renovate the home with bold and vibrant decor and updated furnishings. Located on Truman Street, three blocks from popular Duval Street, the home is a quiet and peaceful area that is steps from the heart of the entertainment district. There is a lush interior garden with hammock, lounge chairs, and plunge pool, but there are no on-site restaurants for lunch and dinner and the cancellation policy is strict.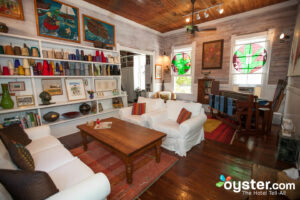 Located inside a historic, late 19th-century house, the 10 rooms at the Key West Bed and Breakfast exude intimate luxury. Vibrant art and local flare converge in this Victorian-style property, which has a wide, Southern-style front porch and beautiful architecture. This charming property is a great fit for couples looking for a romantic getaway but who also want to be close to all the action on Duval Street and the sunset celebrations on Mallory Square. Rooms on the second floor share bathrooms, while rooms on the first and third floors are more spacious, and some have private sundecks.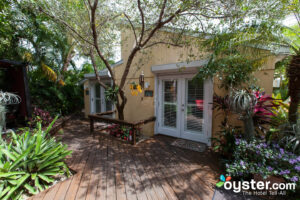 With only two rooms, the Atlantis House is an exclusive and private inn owned and maintained by a couple named Steve and Kayla. Unlike traditional hotels, the owners offer unique and personal services -- Steve is a licensed boat captain who takes guests on fishing excursions and Kayla is a licensed massage therapist. Both are excellent cooks. The two rooms are private and decorated in a bold and vibrant decor with wares from world travels. A long walk from the heart of Key West's bar district, Atlantis House is more suited for a couple looking for a weekend getaway from the hustle and bustle of everyday life.