Oyster's Hotel Guide to TechCrunch Disrupt 2011
Attention techies, venture capitalists, and entrepreneurs: The TechCrunch Disrupt conference is almost here. Although we're hotel experts, we're also based in NYC and love this city dearly — the conference neighborhood is our backyard. We've put together a short guide on where to stay near the conference. Enjoy!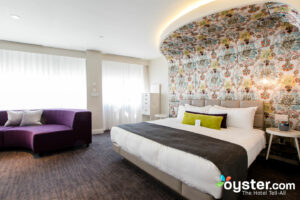 A quintessentially stylish New York hotel, with small rooms, noisy streets outside, and two popular bars attached. Rooms aren't overly fancy, but they nail important features like comfy beds, flat-screen TVs, and Bose stereos. The location -- four blocks from Central Park -- adds additional appeal to a hotel that usually offers good value for the money.
It's not an icon like the Plaza or the Pierre -- but so what? The Mandarin Oriental, located across Columbus Circle from Central Park, offers a dizzying array of modern luxuries -- a 75-foot pool, one of the city's best spas, sweeping views from nearly every common area, and superb on-site fine-dining options, to name a few -- even as it upholds traditional values and outstanding service.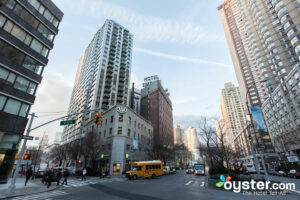 The Empire Hotel's rooftop bar is lower-key than Gansevoort's Plunge in the Meatpacking District, yet its views are even nicer -- and it even has a comparable rooftop pool. It's a cool spot to party, and from 10 a.m. to 10 p.m. you can rent posh cabanas ($150 for daytime or evening use) equipped with TVs, iPod docks, ceiling fans, and minifridges. Downstairs, the hotel lobby looks like a classed-up pad for 1960s jazzbos, with zebra- and leopard-print seating, heavy brown curtains and modern chandeliers that resemble crash cymbals. Rooms come with deluxe amenities like Frette sheets, iPod docks, and flat-screen Tvs.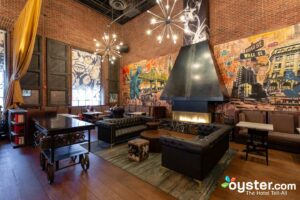 Steps from Central Park and five subway lines, the 807-room Hudson has a prime location. But beyond its surreal, Philippe Starck design and four scenester bars, it's actually a remodeled Y.M.C.A. with very tiny rooms. And the price reflects that.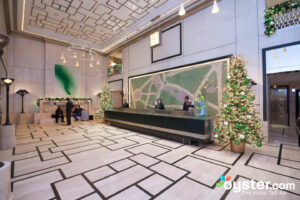 This stylish, all-suite hotel is one of the best luxury deals around -- incredibly large rooms, two on-site restaurants from celebrity chef Gordon Ramsay, a central location near Central Park and Times Square, and a great fitness center.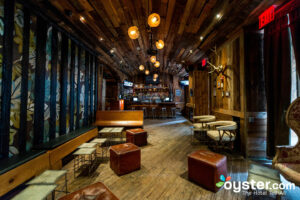 This 210-room midtown boutique, half a block from Times Square, stands out for its adventurous design and fun bar; not for its small, dark rooms and limited on-site features.
One of New York's sexiest boutiques, conveniently sandwiched between Grand Central and Times Square, the Bryant Park Hotel caters to fashion and entertainment types and discerning Europeans. The combination of friendly, personalized service, a great bar and restaurant, and cool, comfortable rooms -- all within a 128-room art deco building -- makes it a distinctive pleasure. Its hip Cellar Bar serves guests free drinks between 5 and 6 p.m. -- so you can get your drink on before schmoozing with the lovely fashionistas from the nearby Conde Nast building. It's a little far from the conference, but hey, you've got your priorities.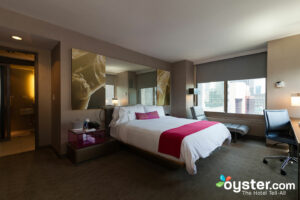 You've got the money to shell out for nice digs, but you don't want to stay at a stuffy, old-people luxury hotel -- you want to stay somewhere cool. If you've been to a W hotel anywhere in the world, you basically know the drill: A lively bar scene, funky design, solid in-house gym, friendly and attentive service, great beds -- and fairly expensive prices. The only difference: This 507-room property is in bustling, touristy Times Square.