Historic Hotels in Philadelphia
Oyster knows what travelers look for in their hotels. When we review historic properties around the world, we evaluate how every feature stacks up against the competition, from the rooms to the pools to the restaurants. So if you're planning a getaway and need a place to start, you've come to the right place. Take a look at our top historic picks in Philadelphia and get inspired!
See All Philadelphia Hotels
1
The Ritz is housed in a stunning 1904 bank building designed after the Pantheon, and its grand rotunda lobby delivers serious "wow" factor. The terrific restaurant from celebrity chef Eric Ripert is also a highlight. But the large, bright rooms aren't as stylish or impressive as the public spaces.
2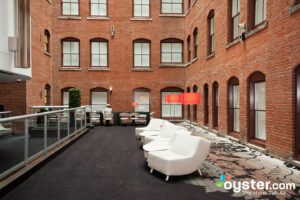 Le Meridien's building may have once been a YMCA, but it was quite a bit grander than your typical YMCA. The Georgian Revival building was built in 1912 by renowned architect Horace Trumbauer from donations provided by some of Philadelphia's most prominent families. A four-year, multi-million dollar renovation turned this historic building into Philadelphia's top hotels, and the hotel's style is defined by surprising contrasts of old and new. Original architectural details include stone fireplaces, lots of oak paneling, and in the ballroom, fluted columns and a stage.
3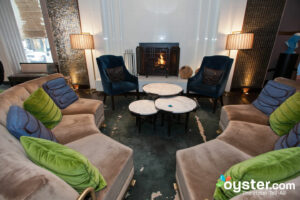 The Hotel Palomar is located in a 1929 Art Deco building that once housed the local American Institute of Architects chapter, but the interiors have been fully redone in modern boutique style. Whimsical details like white roller skate sculptures reflect the hotel's "Art in Motion" theme (inspired by the building's history as a meeting place for architects).
4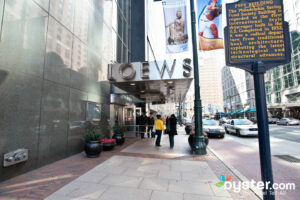 The Loews is housed in the landmarked Philadelphia Saving Fund Society building, the first International style skyscraper in the country. Its Art Deco-inspired decor pays homage to the building's history.