Best Value Hotels in Sedona
Oyster knows what travelers look for in their hotels. When we review properties around the world, we evaluate how every feature stacks up against the competition, from the rooms to the pools to the restaurants. So if you're planning a getaway and need a place to start, you've come to the right place. Take a look at our top value picks in Sedona and get inspired!
See All Sedona Hotels
1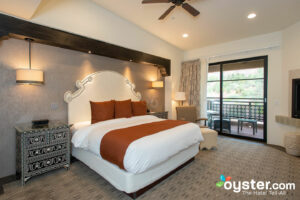 This upper-middle-range boutique in Uptown Sedona has 77 stylish, contemporary rooms with up-to-date technology. With great on-site amenities, including a luxurious spa, observation deck with fire pit, solid gym, and large pool with food and drink service, this hotel gives guests a lot for the price -- and consequently is our top value pick for Sedona.
2
On picturesque Highway 179 in the Village of Oak Creek, the mid-range Bell Rock Inn 75 rooms at affordable rates and two pools (one with views of nearby buttes). Big, clean rooms come with kitchenettes, but decor is hit or miss: some rooms have dated, 1980s-style decor, while others are contemporary. Although the decor may be iffy, decent on-site facilities and killer views make Bell Rock Inn a great value pick.
3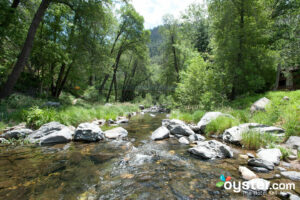 Although the upper-middle-range Junipine Resort isn't a true "resort" (it lacks many major facilities), it comprises 50 individual creek-side condos in secluded, woodsy Oak Creek Canyon. Not to mention, it's dirt cheap. Instead of paying for amenities, Junipine offers plenty of peace and quiet, as well as nice views, and the 1,400-square-foot condos are spacious -- though some could use an update.