Most Romantic Hotels in Sedona
Oyster knows what travelers look for in their hotels. When we review boutique properties around the world, we evaluate how every feature stacks up against the competition, from the rooms to the pools to the restaurants. So if you're planning a getaway and need a place to start, you've come to the right place. Take a look at our top romantic picks in Sedona and get inspired!
See All Sedona Hotels
1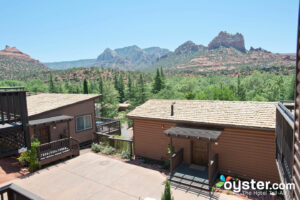 L'Auberge de Sedona has one of the most stunning (and romantic!) natural settings in not just the Southwest, but the country, with the picturesque Oak Creek running underneath shady trees, and Sedona's soaring red rocks suspended in the background. The 87 guest rooms and woodsy cottages are spread across 11 acres, allowing guests plenty of privacy, and most come with fireplaces and private decks. It's a premier destination for a romantic getaway.
2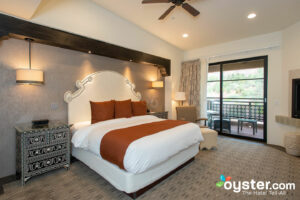 This upper-middle-range boutique in Uptown Sedona has 77 stylish, contemporary rooms with up-to-date technology, as well as an observation deck with excellent red rock views and a fire pit. (It's a great place to snuggle as the sun sets.) Spa rooms and suites with huge Jacuzzi tubs in the main living area are a great choice for couples, and the luxury spa on-site allows for extra pampering.
3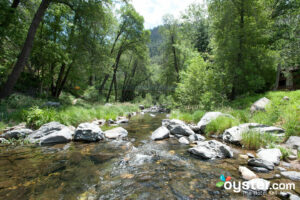 Although the upper-middle-range Junipine Resort isn't a true "resort" -- don't expect a swimming pool, fitness center, spa, or shops, it comprises 50 individually owned creek-side condos in secluded, woodsy Oak Creek Canyon. The Junipine offers plenty of peace and quiet, as well as outdoor individual hot tubs with beautiful views -- perfect for a romantic retreat.
4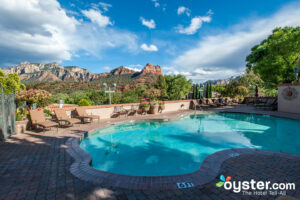 This 65-room mid-range property is a Best Western, but before you think "motel," think again. With stunning views of Oak Creek Canyon's red rocks, two pools, and a gorgeous little stretch of Oak Creek to explore, this Best Western has more to offer than you might expect. It sits in Uptown Sedona, within easy walking distance of shopping and dining. Individual balconies, which happen to be the perfect size for couples, offer great, intimate views of the mountains.