Best Value Hotels in Shinjuku
Tokyo's busy Shinjuku district is popular with locals and visitors for its shopping, nightlife, and excellent transportation links. The ward is packed with hotels, from five-pearl luxury chains to self-catering budget stays. For budget-conscious travelers looking for the latter, here are our top picks.
See All Shinjuku Hotels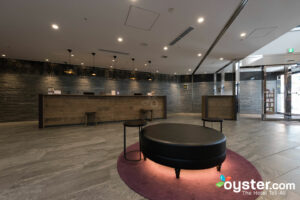 The Shinjuku branch of the Tokyu Stay chain attracts mostly business travelers with its serene, large-for-Tokyo accommodations. The 179 apartment-like rooms feature air purifiers, mini-fridges, kettles, and free Wi-Fi (available throughout the property), and most come with a washer/dryer. However, while a prime location and big rooms are serious pros, the property's downsides include no housekeeping for short-term stays and no on-site features, like a pool, gym, bar, or restaurant. While the quiet environment isn't conducive to mingling, some travelers will find it a welcome retreat from the outside bustle.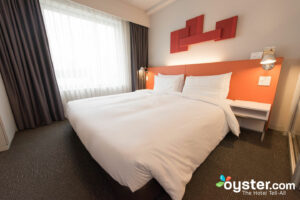 The 260 rooms at the mid-range Citadines Shinjuku Tokyo are like mini-apartments -- they come with kitchenettes, and are among the most spacious we've seen in the area. There's no full restaurant or pool on-site, but there is a small fitness center, and breakfast is available for a fee. The hotel is within a short walk of the beautiful Shinjuku Gyoen Park, a favorite cherry-blossom viewing spot in the spring, and near Shinjuku East, a bustling area known for its entertainment.
Located in the bustling heart of Korea Town, the apartment-style Hundred Stay Tokyo Shinjuku is a quick walk to restaurants, shops, and two subway stations. A 2015 renovation left the 102 units, which range from Studios to Two-Bedroom apartments, with minimalistic, modern decor and techie extras, like Bose sound systems. Many rooms also feature kitchens or kitchenettes and Premiere Rooms offer sweeping city views. Because this is a self-catering hotel, Hundred Stay has limited property features: there is no on-site restaurant or bar, but there are a few vending machines and a continental-style breakfast is available daily (not standard with the room rate). The hotel offers self-service laundry for no extra fee (though guests should bring their own detergent) or laundry service for an extra fee. Wi-Fi is free throughout the hotel.
The Nishitetsu Inn Shinjuku is all business, and not just in the corporate sense. The sparse no-nonsense facilities are for travelers looking for basic conveniences, not atmosphere or amenities. Updated in the hotel's 2016/2017 renovation, the 302 rooms come with mini-fridges, kettles, and satellite flat-screen TVs. Note that both smoking and non-smoking rooms are available, and that the hotel has three self-contained floors for women, which have their own vending machines and laundry rooms.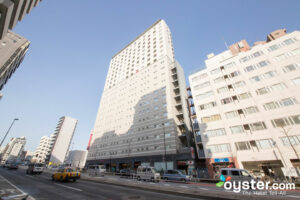 This 22-story, mid-range hotel is conveniently located next door to a subway station. The 311 rooms are small and decorated simply, with views of the Tokyo skyline from the upper floors. In-room amenities include flat-screen TVs, mini-fridges, and electric kettles. The rooms on the women-only 12th floor have a few extras, like foot massagers and negative-ion hairdryers. The hotel, which tends to draw budget-conscious tourists for one or two nights, has two on-site restaurants and a coin laundry, but no fitness center.
Part of the popular worldwide ibis budget chain, this two-pearl hotel is located near the subway and the local train. Note that not all of the 206 rooms have windows and all are on the small side -- Standard Single Rooms measure 129 square feet. On the plus side, all rooms are air-conditioned and have amenities as flat-screen TVs, mini-fridges, electric kettles, and free Wi-Fi. A breakfast buffet is served at the hotel cafe for an extra fee, and paid parking is available on-site. Wi-Fi is free throughout the hotel.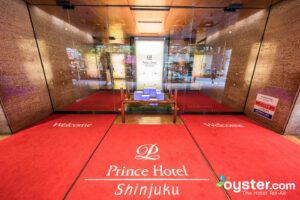 Shinjuku Prince Hotel is a large (571 rooms) high-rise hotel in the middle of a lively part of Shinjuku. Standard Rooms are tight on space, with cramped bathrooms and little room to fit luggage for two people. The bigger Deluxe Rooms offer better decor and a lot more comfort. All rooms have flat-screen TVs, free Wi-Fi, mini-fridges, and safes, but no electric kettles. The rooms on higher floors have scenic views over the city. The hotel features a 25th-floor Japanese restaurant with an attached bar, plus a buffet restaurant open for breakfast, lunch, and dinner.