Best Smoky Mountains Resorts For Weddings
Let the majestic Smoky Mountains bear witness to your entry into wedded bliss.
See All Smoky Mountains Hotels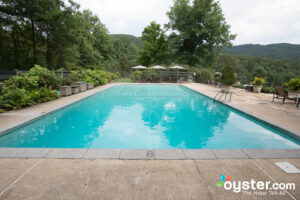 Blackberry Farm is a gorgeous farm hotel spread across 4,200 acres with sprawling lawns, ponds, rustic barns, and babbling creeks. The spectacular grounds combined with the majestic Smoky Mountains in the distance create an atmosphere of utmost serenity. A large stone gazebo with a giant fireplace is just one of the many places throughout the resort for enjoying the beautiful scenery. Blackberry's restaurant, The Barn, is a stunning spot for wedding receptions, with its huge stone fireplace, wine cellar, and wonderful acoustics.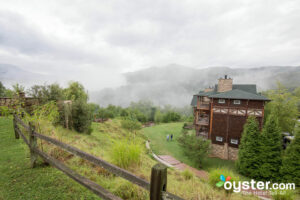 The Lodge at Buckberry Creek was tragically impacted by the 2016 Great Smoky Mountains wildfires -- please note that at this writing, The Lodge is in the process of rebuilding. The secluded hotel's rustic elegance and grand style was inspired by its beautiful mountain setting and the storied mountain retreats of the Adirondacks. It's an ideal location for travelers who want rustic seclusion while remaining close to downtown Gatlinburg and Pigeon Forge. A car is necessary, as nothing is within walking distance, but the heart of downtown is only a few minutes' drive away.
Located on a mountain road in Sevierville, just outside of Pigeon Forge, the secluded Hidden Mountain Resorts has a great off-the-beaten-path location that is still close to the area's attractions. The family-owned cabin resort is spread across the natural terrain of the Smoky Mountains, and the property is lined with walking trails that pass streams and picnic pavilions. The mountain lodge event space caters to weddings and can accommodate up to 300 people in its timber-lined hall, where a stone wood-burning hearth serves as the centerpiece. An outdoor deck provides additional space.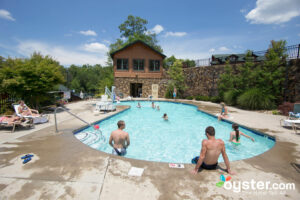 Gatlinburg Falls Resort is hidden away in the hills at the northern edge of Gatlinburg, far from the tourist area's restaurants, shopping, and traffic. Spread across beautiful woodland grounds, the cabin property offers seclusion and beautiful views of the Smoky Mountains. The resort caters to weddings (and wedding parties), and its flexible, lodge-style event center can host up to 120 people.
Tremont Lodge and Resort has a serene location with views of green lawns and rolling hills in every direction. It offers a true country-resort experience, with a resort shuttle to Little River, and 132 rooms that include log homes, river-facing cabins, and suites with fireplaces and hot tubs. Tremont's Grand Lodge features event space for up to 300 guests. Tremont's stands out from the local competition for its eco-friendliness.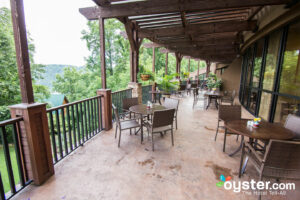 The secluded Park Vista is set high up in the hills of Gatlinburg, close to area attractions and with great views of the Smoky Mountains. Its 312 rooms are spacious with elegant, contemporary decor and narrow private balconies. The venue offers many amenities, including a unique indoor pool, restaurant, ballroom, and outdoor pavilion and lawn. Some rooms show wear and tear, but overall this is a solid mid-range pick.