Best Value Hotels in Tampa
Check out our picks for the best affordable hotels near Busch Gardens, the Riverwalk, historic Ybor City, USF, and other Tampa attractions.
See All Tampa Hotels This 293-room riverfront hotel attracts business and leisure travelers seeking an affordable downtown address. The outdoor pool and views of the Hillsborough River make the casual hotel a good bargain in downtown Tampa. In addition to being located under a mile from Tampa General Hospital, the Convention Center, Forum sports arena, and University of Tampa, the hotel also offers free shuttle service, which makes for easy access to restaurants and downtown attractions.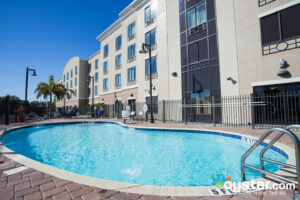 The 123-room Holiday Inn Express & Suites Tampa USF-Busch Gardens is a standard, mid-range chain hotel just down the road from the Busch Gardens theme park, in a slightly seedy neighborhood. While the common spacious look a little dark and dated, guest rooms are bright, welcoming, and fairly large. The hotel has free breakfast, Wi-Fi, and an outdoor pool, as well as a small fitness center. The hotel provides a free shuttle to and from Busch Gardens.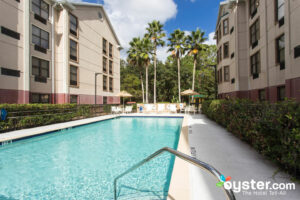 This 127-room mid-range hotel sits in a quiet area off I-75, a short drive to the University of South Florida and Busch Gardens. There are a couple of chain eateries in the area, but not much else -- though the hotel does run a free area shuttle, including a stop at Busch Gardens. Rooms are large and clean, with comfortable beds and flat-screen TVs, while suites have kitchenettes -- but expect homey, generically modern decor. A breakfast buffet with hot items is included, as is use of a lovely outdoor pool and a fitness room.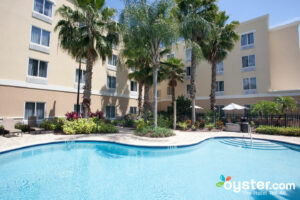 The Holiday Inn Express Hotel & Suites is a 100-room hotel located in a suburban area called New Tampa. The location is unremarkable (near a strip mall), but under eight miles from Busch Gardens. The beaches, city center, airport, and other tourist destinations, however, are quite far from this property. Freebies here include breakfast, parking, Wi-Fi, newspapers, and ice cream at night.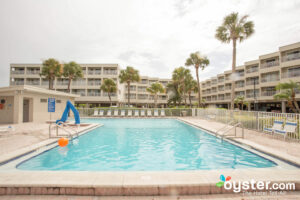 Sailport Waterfront Suites is a 191-room mid-range hotel located near the airport on Tampa bay. There's a modest and rocky bay beach, but the gulf beaches are about a half-hour's drive away. Rooms are clean, comfortable and modern, with full kitchens, and many offer views of the water. Overall, it offers a solid value with amenities such as a small pool, a sunset deck, and barbecue grills, but there's no full restaurant and the fitness facilities are located outside.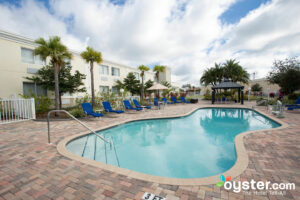 Located off of I-4, the mid-range Quality Inn & Suites Near Fairgrounds Ybor City is a convenient choice for guests headed to the nearby Florida State Fairgrounds or Hard Rock Casino. Though generic with chain interiors, the 125 rooms and suites are clean, with flat-screen TVs, mini-fridges, and coffeemakers -- but traffic noise might be an issue in some units. There's a lovely outdoor pool surrounded by lounge chairs and palm trees. The hotel also has a small fitness room, business center, and banquet and meeting rooms, and freebies include a hot breakfast buffet, Wi-Fi, and daily newspapers.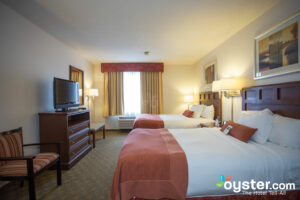 This budget chain hotel is one of a few that are directly across the street from the University of South Florida campus. It's a five-minute drive to Busch Gardens and Adventure Island, and the hotel runs a free shuttle service to local attractions. The 85 rooms are large, and some include microwaves and mini-fridges, though decor is a bit dated. There's also a small outdoor pool, and a gym and hot tub. It's a well-run, budget-friendly choice for university visitors, theme park guests, and those who need access to nearby hospitals.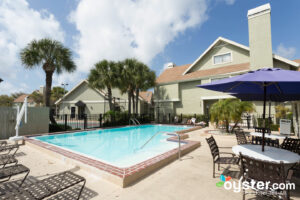 The Chase Suite Hotel - Tampa is a condo-style hotel complex on Rocky Point, an island in Tampa. The apartment-style suites are spacious and include fully-equipped kitchens, but many units are rundown and in need of a update. Ocean views are an added bonus, as is the outdoor patio. The hotel is well-priced for the area and provides free Wi-Fi and breakfast, though both are inconsistent in quality. There are also an outdoor pool and basketball court, and bikes available to rent.