Most Romantic Hotels in Trinidad and Tobago
There are plenty of really obvious tropical destinations for a romantic getaway (Hawaii, Aruba, and Bora Bora come to mind — in about half a second). Why not try somewhere a little more unexpected? Tourism isn't a major industry for Trinidad and Tobago, but the Caribbean islands are paradise for the visitors who come for the secluded beaches and relatively unspoiled nature. Here are the hotels that Oyster's investigators have deemed the best suited for romance.
See All Trinidad and Tobago Hotels
1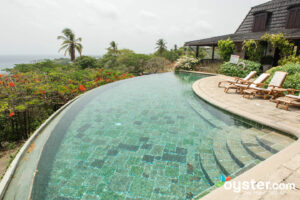 French Colonial aesthetics define almost every aspect of this property, where the 14 stand-alone villas are among the most luxurious (though not extravagant) and amenities-laden accommodations in Tobago -- they all feature waterview terraces, gourmet kitchens, and private infinity pools. The gated hilltop property is 20 minutes by car from the tourist hustle of downtown Crown Point, but it feels worlds away.
2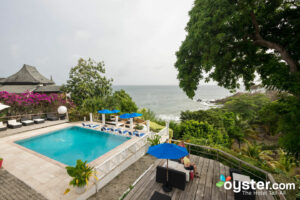 Located along a well-trafficked tourist road, the three-and-a-half pearl Bacolet Beach Club sits on an intimate, secluded white-sand beach with bay views. Features are impressive for a resort this size, and include two ample infinity pools, a beachfront bar, and an all-day restaurant. The 20 rooms have homey and airy (if slightly hodgepodge) style, and most have four-poster canopy beds; all offer water-view balconies. Free hot breakfast buffet, parking, and Wi-Fi help add value. While the small beach disappears at high tide, it's still a major selling point; at the similarly priced Magdalena guests need to take a shuttle to the sand.
3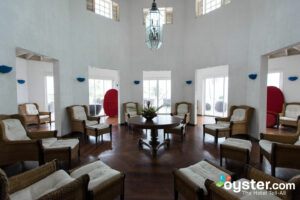 Overlooking Rockly Bay, this quiet and tranquil boutique property -- popular with couples -- offers gorgeous ocean views from numerous points, including the restaurant, bar, lobby, and pool. With their four-poster beds and hardwood floors, rooms have a romantic, classic vibe. Though waters on the Caribbean side may be more appealing, Blue Haven does grant access to a nice beach with a bar.