Best All-Inclusive Resorts in Turks and Caicos
Gorgeous white-sand beaches with crystal clear water make Turks and Caicos a popular island getaway. The superb seafood, relaxing atmosphere, and local shops are just icing on the cake. Though it's extremely safe and there are loads of water and land activities to keep busy (it's home to one of the longest coral reefs), some travelers may prefer to simply stay put on the property. Check out Turks and Caicos' top all-inclusive resorts.
See All Caribbean Hotels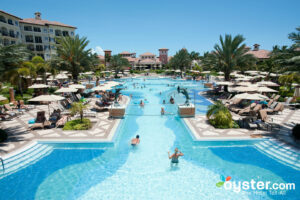 With ten pools, a sprawling water park, a shopping center, a spa complex, and more restaurants than you can shake a breadstick at, the family-friendly Beaches is clearly the Turks and Caicos resort with the most features. But many of the rooms -- especially in the old Caribbean Village – are downright dingy, and the romance factor is virtually non-existent. Still, an all-inclusive resort with this many amenities is enticing -- unless it's peace and quiet you're after. All-inclusive rates are one of the biggest appeals at Beaches. Guests can challenge themselves to eat at all 16 restaurants and drink at all 12 bars, as all meals and drinks are included.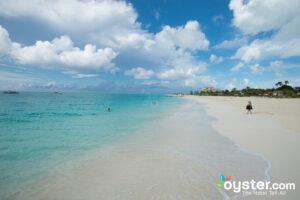 As the island's first resort, the 290-room, mid-range Club Med Turkoise has lost a bit of its original sex appeal. But even though its small rooms (with no balconies) are slightly dated, and have begun to show some signs of wear and tear, the hotel's bar still throws some of the island's latest parties. The village-sized property stays packed, thanks to the stretch of pristine beach just off the back of the hotel, the nightly live entertainment, and the huge variety of water and land activities offered (including trapeze sessions and scuba diving). The all-inclusive rates cover water activities, themed dinners, drinks, and live entertainment.