Best Kid-Friendly Hotels in the Amalfi Coast
Although the Amalfi Coast has a pervasive romantic atmosphere, it's still a great destination for families traveling through Italy's Campania region. Its stunning beauty of cities along cliffs above the ocean and array of historical sights make it a trip worth taking. We visited the region to check out the hotels and see how they stack up against the competition — from the rooms, to the pools, to the restaurants — all with the vacationing family in mind. So if you're planning a trip with children and need a place to start, look no further. Here are the best kid-friendly hotels in the Amalfi Coast.
See All Amalfi Hotels
1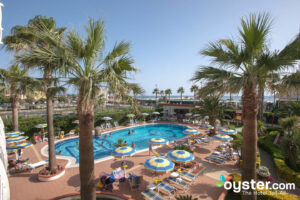 This 44-room beach hotel is located in a beautiful spot, with a private beach across the road and a large pretty pool, but the area is a bit deserted. There's nowhere to walk, but guests can take the hotel's free shuttle to Salerno and the Salerno train station -- where they can connect to ferries to Amalfi and Positano, and trains to Naples and Pompei -- or bring a car; parking is free. Amenities include a large outdoor pool, free buffet breakfast, children's playground, tennis courts, a bar, and a restaurant serving local specialties. Rooms have minibars, flat-screen TVs, and free Wi-Fi, and many have private balconies with incredible ocean views.
2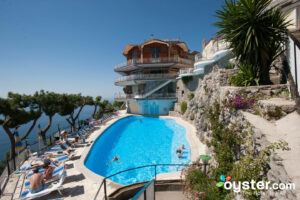 Views of the rugged coastline don't get any better than those at the Excelsior Grand Hotel, which is perched high on the cliffs over Amalfi. Although the place is unquestionably dated (it hasn't been renovated since the 1970s), its small but scenic pool area, access to a private beach, and rooms with gorgeous balcony views are major draws. The hotel's convenient shuttle service to the beach and town make it a solid choice for anyone more inclined to relax in one place than to explore on foot — walking to the town of Amalfi and beach are no small task.