Tan lines. Who needs them? Men have enjoyed the privilege of walking around topless since, well, the dawn of time. And a surprising number of hotels, cities, and beaches have passed laws and rules to allow women (almost) the same topless rights as men. If you feel like baring it all under the protection of the law, read on for five places where you can be legally topless in the United States.
Most people don't know that women have legally been allowed to go topless in New York City since 1992. In fact, to promote gender equality, the annual Go Topless Day hosts a parade of chest-baring men and women. This year, the parade falls on August 26th, but it's fair game to pop your top at New York's beaches, parks, and on the streets all year long.
A Romantic Hotel Pick: The Bowery Hotel
The Bowery Hotel is one of the first hotels to spring up in the East Village along the Bowery. The 135 loft-like rooms — drenched in natural light from the large factory-style windows, which provide superb city views — are flawlessly appointed, with antique Turkish rugs, wool blankets, high-definition plasma flat-screen TVs, and marble bathrooms.
Miami's super popular and picturesque stretch of South Beach allows for topless sunbathing, and it's quite common for women to swim and tan without their tops. That doesn't mean that toplessness is required, and many women do cover up. The area of sand in front of Delano South Beach (around 15th to 17th Streets) is particularly popular, as the hotel allows topless bathing at their pool and attracts lots of young couples. For those that want to get completely nude, Haulover Beach has white sand and excellent facilities.
A Party Hotel Pick: Delano South Beach Hotel
The Delano's 195 all-white rooms don't come cheap, but you're paying for surreal, Philippe Starck style and all-night parties at the "water salon." The heated pool, trendy bar scene, and Agua Spa are added perks to your glam party stay.
New Orleans' municipal code specifically states that you can't expose "the genitals, pubic hair, anus, vulva, or female breast nipples in any public place or place open to the public view with the intent of arousing sexual desire…" The intent of arousing sexual desire is the tricky part as it can be pretty open to interpretation. However, women baring their breasts in exchange for beads during Mardi Gras festivities is widely protected and celebrated — especially on party central Bourbon Street.
A Historic Hotel Pick: Bourbon Orleans Hotel
Bourbon Orleans is a grand Southern hotel with a haunting past and excellent French Quarter location between party-centric Bourbon Street and art gallery-filled Royal Street. Rooms are classically elegant and come with mini-fridges, coffeemakers, free Wi-Fi, and hairdryers, plus balconies in some. Lovely features include a pleasant courtyard pool that's heated and popular in the summer, a Creole restaurant, and a popular bar where guests get a free welcome drink and can listen to live music.
4. Fort Collins, Colorado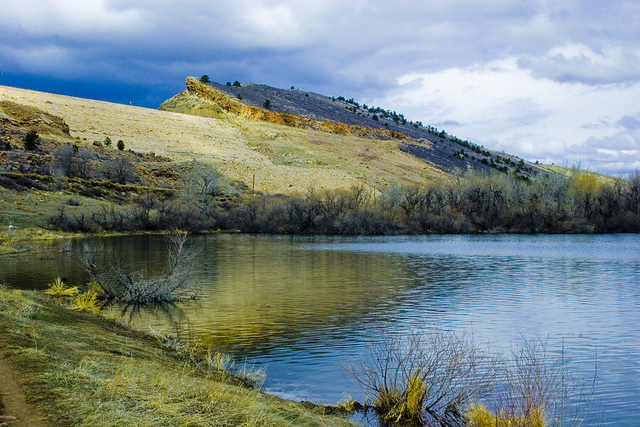 Just this year a federal judge in Fort Collins (about an hour north of Denver) blocked the city's ban on female toplessness, stating, "it perpetuates a stereotype engrained in our society that female breasts are primarily objects of sexual desire whereas male breasts are not." While skiing topless doesn't sound very appealing, a shirt-free hike in the mountains or dip in the river could certainly have its perks.
A Luxury Hotel Pick: Hotel Teatro
This 110-room luxury boutique, located in a historic building across the street from the Denver Center for the Performing Arts, has a grand marble lobby, theatrical costumes on display, sophisticated (if smallish) rooms, an artisanal American restaurant, and a cozy lounge.
Nipples are legally free in Madison, Wisconsin, and it's no surprise that citizens in the beer-loving state have celebrated with a "nipple equality" pub crawl. Like in Colorado, a woman's right to bare her chest probably doesn't come up that often in the winter months. Note that the rest of the state isn't as forward thinking when it comes to toplessness for women.
A Value Hotel Pick: Hilton Madison Monona Terrace
As a bustling business hotel located on the shores of Lake Monona, Hilton Madison Monona Terrace is a short walk to the state capitol. Its free shuttle runs to the airport, University of Wisconsin-Madison campus, and throughout downtown and offers other attractive amenities including a steakhouse, a lounge with live music, a fitness center, and a small indoor heated pool.
Although these cities have a pretty chill policy when it comes to the #FreeTheNipple movement, we still have quite the way to go when it comes to our bottoms. Strut around town in our favorite cheeky briefs from MeUndies in (clearly) the best pattern they offer, "slice slice baby".
You'll Also Like:
All products are independently selected by our writers and editors. If you buy something through our links, Oyster may earn an affiliate commission.