The reality is that most cruise ships are designed with couples or traveling companions in mind, and cabins are almost always priced based on double occupancy. However, growing trends are recognizing the needs for solo travelers, and cruise lines are beginning to listen with hardware and cost specials to match.
For a bit of background, the reason most cruise cabins are outfitted for two is due to the economy of scale. Ships are more profitable when they are filled to specified capacities. That's why most brands insist on charging single supplements when someone does decide to travel on their own. That means one person is required to pay the cost of two people in order to reserve the cabin for themselves. With that in mind, we came up with a list of the best cruises for solo travelers.
Cunard Single Staterooms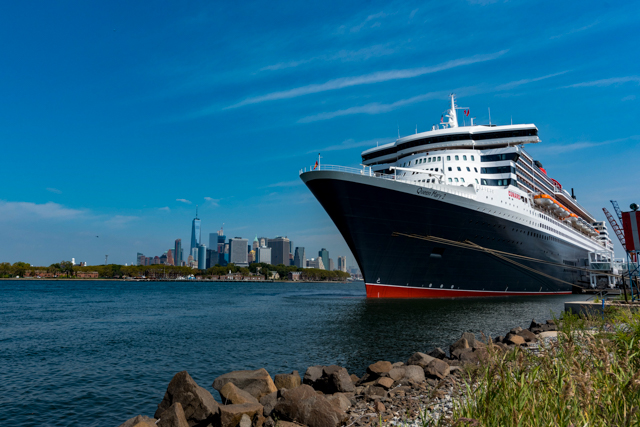 Cunard's three ships — Queen Elizabeth, Queen Mary 2, and Queen Victoria — offer single staterooms for solo cruisers. These accommodations are specifically outfitted for one without sacrificing comfort, and are available in ocean-view or inside configurations. Best of all, single and studio staterooms do not cost any more for those traveling alone.
Norwegian Cruise Line similarly offers studio staterooms for solo travelers on its Norwegian Bliss, Norwegian Breakaway, Norwegian Epic, Norwegian Escape, Norwegian Getaway, and Pride of America ships. Modular interior designs range in size up to 100 square feet. Studios also have private collective access to the Studio Complex and Lounge, ideal for mingling with others or simply relaxing and watching television.
Meanwhile, Royal Caribbean International also has studio staterooms available in standard interior, interior with virtual view, ocean-view, or balcony configurations. Combinations therein exist aboard the Anthem of the Seas, Adventure of the Seas, Brilliance of the Seas, Harmony of the Seas, Jewel of the Seas, Ovation of the Seas, Quantum of the Seas, Radiance of the Seas, and Serenade of the Seas. Virtual views combine the best of the balcony and interior cabins by displaying live video from outside the ship inside the stateroom.
Tips for Solo Cruisers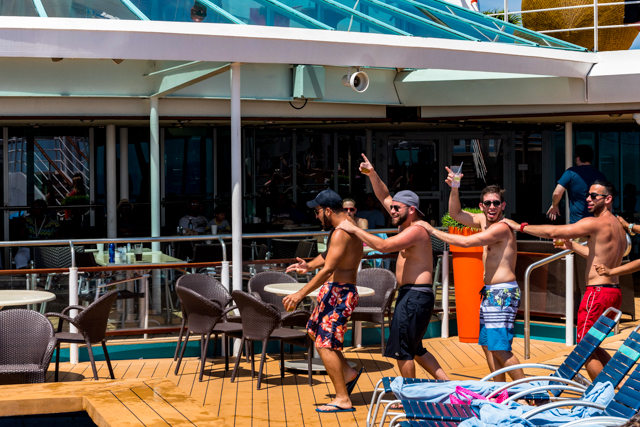 Look for Single Supplement Waivers: As single supplements are generally a fact of life that solo cruisers must face, the first thing to look for are occasional waivers. For cruise lines that do not have accommodations specifically for solo travelers, specials such as these are the best they can offer from time to time. So, keep an eye out for ocean, river, and expedition brands that may periodically present either full waivers or supplement reductions.
Find a Travel Buddy: If you happen to be a solo traveler and are set on a cruise that does not offer a single supplement waiver, you can always bring a family member or friend to offset the double occupancy cost. Alternatively, there are online tools available to help find traveling companions to join you. Just be sure to take safety precautions when doing so. For those concerned, there are gender specific searches available.
NOW WATCH: 6 Cruise Upgrades That Are Worth It
https://www.youtube.com/watch?v=Z5lRTlDu-HA
Related Links:
All products are independently selected by our writers and editors. If you buy something through our links, Oyster may earn an affiliate commission.